Yuri On Ice: Ice Adolescence - What We Know So Far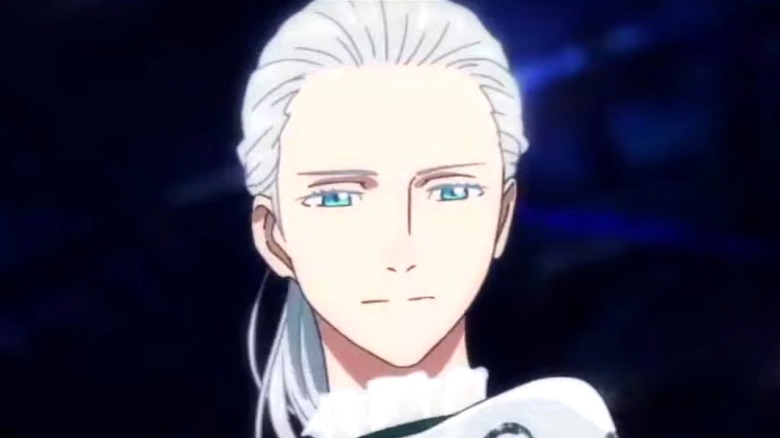 Studio MAPPA
"Yuri on Ice" is a romantic sports anime series following the life and love of a group of professional figure skaters as they endeavor to become the best they can be at their chosen art. Premiering in October 2016, the series quickly became a popular and lauded anime, famous for its positive depictions of homosexuality and accurate portrayals of figure skating as a sport and art form. In 2017, it claimed its status as Japan's eighth highest selling media franchise overall, beating out big-name franchises like "My Hero Academia" and "Mobile Suit Gundam" (via Anime News Network).
Despite its popularity, the show — created by the same studio in charge of "Jujutsu Kaisen" and "Chainsaw Man," Studio MAPPA — never received a second season. However, fans do have something to look forward to in the upcoming film, "Yuri on Ice: Ice Adolescence." While people have been waiting over two years for the film to release, the show's popularity and influence warrants some consideration for its release date, characters, and plot. With that in mind, here is what we know so far about "Yuri on Ice: Ice Adolescence."
When will Yuri on Ice: Ice Adolescence release?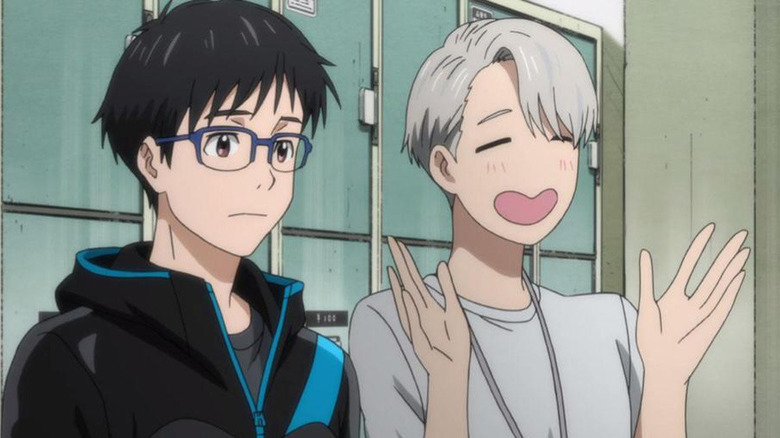 Studio MAPPA
Unfortunately for "Yuri on Ice" fans, MAPPA seems to be giving its viewers the cold shoulder. Fans have known about "Ice Adolescence" since before MAPPA released its first teaser trailer for the film in 2018. The trailer pointed towards a 2019 release date. Before fans could learn very much about this upcoming film, however, MAPPA quickly delayed the film the same year it was originally set to debut. According to Anime News Network, the staff at MAPPA chose to delay the film "in order to substantially scale up the content more than originally planned."
Furthermore, a thread posted by the official "Yuri on Ice" Twitter made a statement in November 2020. The studio reassured fans that MAPPA was still actively working on "Ice Adolescence," but had not yet reached a point where it felt appropriate to set another release date. At the same time, anime distributor Avex Pictures uploaded a second trailer for the upcoming film. Apart from showing off some of the animation and character designs, however, it offered no new information on "Ice Adolescence" or its release.
Who will be the main characters in Yuri on Ice: Ice Adolescence?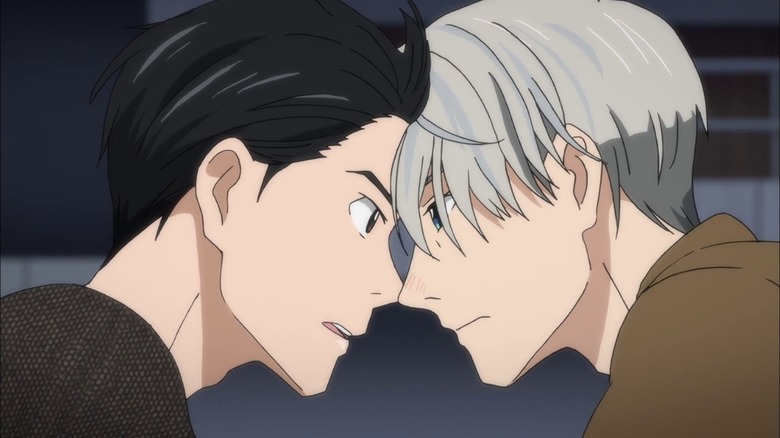 Studio MAPPA
Based on the second trailer released by Avex Pictures, fans can be certain of one characters' appearance when "Ice Adolescence" finally releases. This character, who appears to be recurring love interest and Russian figure skater Victor Nikiforov, is seen simply entering the ice rink in preparation of their next performance. Beyond that, fans cannot be certain on which characters are set to appear in the film.
Strong contenders for appearances in "Ice Adolescence" include protagonist (and namesake for the series) Yuri Katsuki, along with his Russian rival, Yuri Plisetsky. Together, these three characters establish much of the core dynamic of the show, as the two Yuris battle it out on the ice for skating supremacy while simultaneously battling off the ice for Victor's attention and expertise.
Assuming all three of these characters are shoe-ins for "Ice Adolescence," fans can likely expect their old voice actors to step back into their skates. In Japanese, Yuri K. is voiced by Toshiyuki Toyonaga (via Myanimelist). Meanwhile, his compatriots Victor and Yuri P. are played by Junichi Suwabe and Kouki Uchiyama respectively. Should "Ice Adolescence" receive an English dub like the show, then these three would be respectively voiced by Josh Grelle, Jerry Jewell, and Micah Solusod.
What is the plot of Yuri on Ice: Ice Adolescence?
Studio MAPPA
The largest reason that it's hard to confirm which characters are bound to show up in "Ice Adolescence" is that MAPPA has yet to cue fans in on the movie's focus. The Victor we see in the trailer looks similar to the one in the show, albeit with longer hair, but in the show, Victor has already transitioned from being a competitor to a coach. On top of that, the title "Ice Adolescence" implies that this movie features younger characters. Altogether, this points towards "Ice Adolescence" being a prequel movie about a young Victor prior to establishing relationships with either Yuri.
Unfortunately, there's no way to confirm that for certain until MAPPA indicates otherwise. Without context, it's impossible to verify if the white-haired skater seen in the trailer is even Victor and not some lookalike. If it is a sequel, and not a prequel as evidence seems to indicate, then it doesn't seem to be one that starts off from the ending point of the original anime. Instead, it would focus on something other than the characters fans already know.