Dan Mazer Weighs In On The Possible Return Of Sacha Baron Cohen's Ali G And Bruno - Exclusive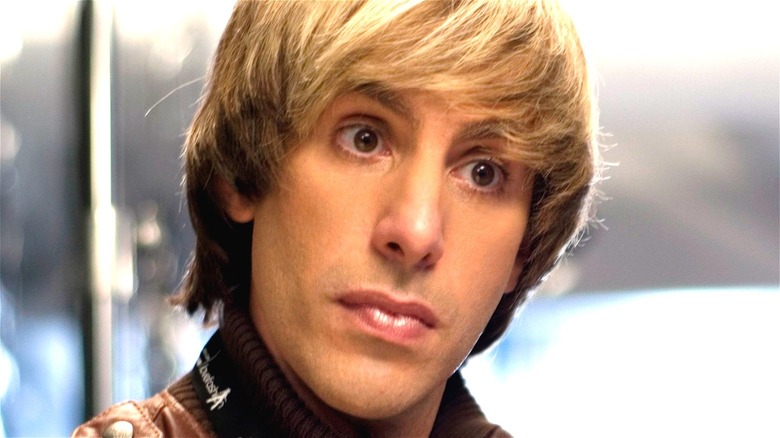 Looper recently spoke with Dan Mazer, director of new comedy flick "The Exchange," which follows a nerdy teen who applies to host a French exchange student only to find the Frenchman is more of a "spontaneous sex-crazed social butterfly" than a "worldly sophisticate." The movie is a lot of fun, but we also had to ask some questions about Mazer's previous work with his most well-known collaborator.
Mazer himself is a veteran of the comedy world and is best known for his longtime partnership with Sacha Baron Cohen. Mazer has worked as a writer or producer on every one of Cohen's reality-behind character comedies. Even so, don't expect "The Exchange" — a tightly scripted movie with sharp dialogue — to sound anything like a Cohen project. "I like to keep my worlds separate in a weird way," Mazer told Looper. "Sacha and I have known each other for nearly 40 years, and worked together solidly for nearly 25, or more, so there's something nice about just going off and doing things in a vacuum."
Is there a definitive need to bring back Bruno or Ali G?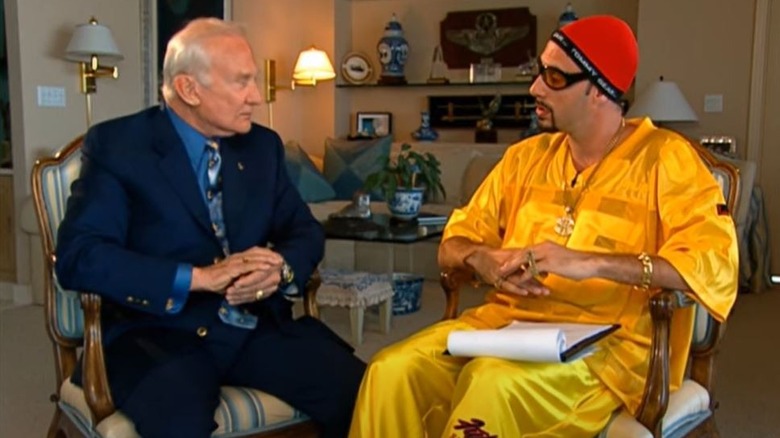 YouTube
Sacha Baron Cohen has never left that particular character work behind. His recent Showtime show "Who is America?" introduced the world to several new characters, all of whom managed to nab often compromising interviews with powerful people. But he'll always be associated with his original three characters: Ali G, Borat, and Brüno. It was a huge shock when he revived Borat for a feature length movie, "Borat Subsequent Moviefilm," given how the character's instant recognizability should have compromised any stunt.
As such, we had to ask Mazer: is there any chance of Brüno or Ali G ever coming back? "I would say it's difficult, I think, especially with those two," he responded. "Because the world has changed so much in terms of comic sensibilities. I think the reason we brought Borat back was we felt like there was a definitive need for him in the world of Trump, and all that involved. We thought that putting him out there could do good, sway some people, point out some horrors within the system, in the world. There was a solid rationale for Borat's survival. So maybe if there was something similar that jolted us into believing that Brüno or Ali G need to be resuscitated, potentially. But I don't think we're thinking of that anytime soon."
"The Exchange" is now available on demand and digital.