The Character Some Criminal Minds Fans Think Was Made To Be Hated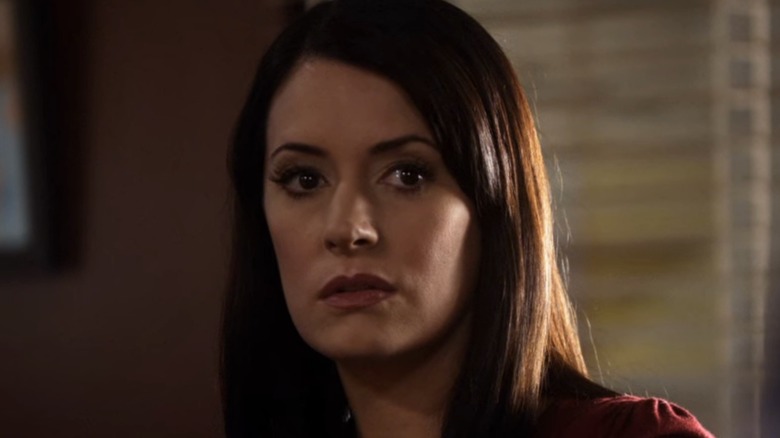 CBS
Some shows thrive on their unlikeable characters, who push the story forward in interesting ways, but procedurals benefit from having well loved ensembles to keep audiences coming back for the repetitive format. "Criminal Minds" thrived for 15 seasons because of its beloved cast of characters, even if some fans have picked a few nits over time.
Despite being one of the longest running characters on the series, JJ (AJ Cook) draws a fair amount of fan ire, especially for her actions in the penultimate season. Meanwhile, another subset of fans has a bone or two to pick with Emily Prentiss (Paget Brewster). A few particularly activist viewers even started a petition to have Kate (Jennifer Love Hewitt) kicked off the series.
The list of heavily disliked "Criminal Minds" characters also includes just about every major female character except Kirsten Vangsness' Penelope Garcia and Aisha Tyler's Dr. Tara Lewis, which unfortunately speaks volumes about the tastes of the audience. Fortunately, JJ, Emily, Elle (Lola Glaudini), and even Kate have their staunch defenders, though there's at least one character who fans believe was written specifically to be disliked: Linda Barnes, FBI Assistant Director of National Security, played by Kim Rhodes.
Reddit user u/AshleeA35 brought up their distaste for Barnes in r/criminalminds, asking fellow fans, "Can we all agree that Linda Barnes is a terrible and selfish person?" The top comment came from user u/roselighters, who posits that fans aren't supposed to like Barnes, as she was written to be a foil to the main cast.
Not all villains are unsubs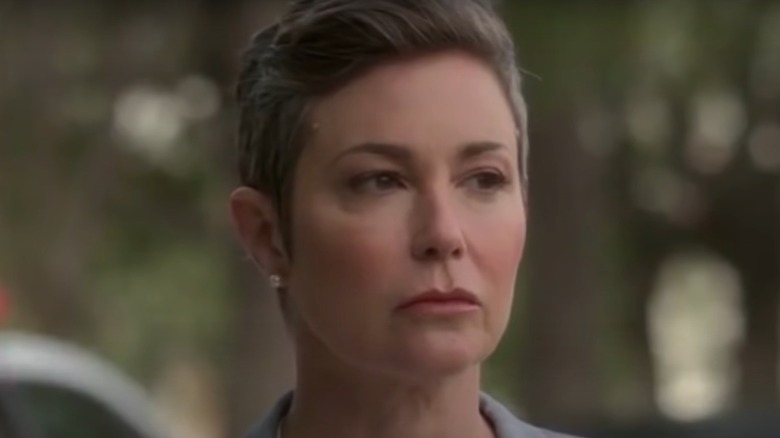 CBS
Linda Barnes only appears in four Season 13 episodes, but in that small amount of time she makes a massively terrible impression on both the characters and the fans. Within her short reign as the boss, she dismantles the beloved BAU team: First, she removes Emily from her position as unit chief, putting her on administrative leave, and replaces her with JJ. Then, in "Annihilator," Barnes accompanies the team on a case in St. Louis and, by going against the advice of the team, puts an innocent in danger and makes choices that get the unsub killed. Finally, she "restructures" the team by forcing Rossi (Joe Mantegna) into retirement and reassigning others. Ultimately, Barnes changes the BAU by forcing them to pick easy cases that look good for the media, all for her own personal, political gain.
As u/roselighters said, Linda Barnes was written to be a hated antagonist to the beloved BAU team. However, she makes for a less obvious villain than, say, The Reaper, who kills Hotch's ex-wife. In theory, Barnes is on their side — a member of the FBI intent on keeping people safe — but in reality, she's more motivated by her own self-interest than protecting anyone. She doesn't merely threaten the lives of the BAU, she tears their team apart — keeping them from doing their jobs. Indirectly, she's on the side of the unsubs.
Despite her obvious role as an antagonist, some commenters still wish she'd had some more redeeming qualities. Fans didn't like the BAU's first bureaucratic overlord, Strauss (Jayne Atkinson), but they warmed to her over time as she grew as a character. Barnes, however, doesn't get an ounce of dimensionality, making her exceptionally easy to hate. This is no accident: Kirsten Vangsness called her "the Dolores Umbridge of the BAU."