Why The Walking Dead's Norman Reedus Compares Season 11 To Willy Wonka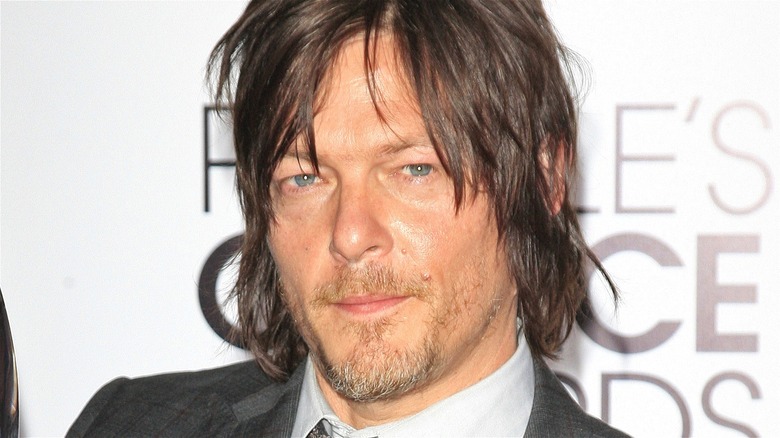 Shutterstock
"The Walking Dead" has remained a fixture on AMC for well over a decade at this point. Even after lead Rick Grimes (Andrew Lincoln) left the show, the series followed the rest of the survivors as they continued making their way across the zombie apocalypse. It's hard to imagine a television landscape where new episodes don't air on Sunday nights, but now that we're heading into the final season, that's precisely what fans need to prepare for. 
"The Walking Dead" Season 11 will be the show's last, and a ton of anticipation has built up for this final outing. Granted, it's not the last time people will be able to see the undead on AMC. The series has spawned an entire franchise, complete with spin-offs like "Fear the Walking Dead" and "The Walking Dead: World Beyond." That's not even including the trilogy of films that will follow Rick Grimes, as well as a spin-off that will pick up where Daryl (Norman Reedus) and Carol (Melissa McBride) leave off. 
The promise of more adventures with Daryl is more than enough to satiate some fans, and while details on that project are sparse, we'll get to see him return soon when "The Walking Dead" Season 11 premieres on August 15 on AMC+ and a week later on cable. In a recent interview, Reedus hyped up the conclusion in an exciting, if not unusual, manner. 
Norman Reedus says Walking Dead fans should prepare for a 'one-eighty'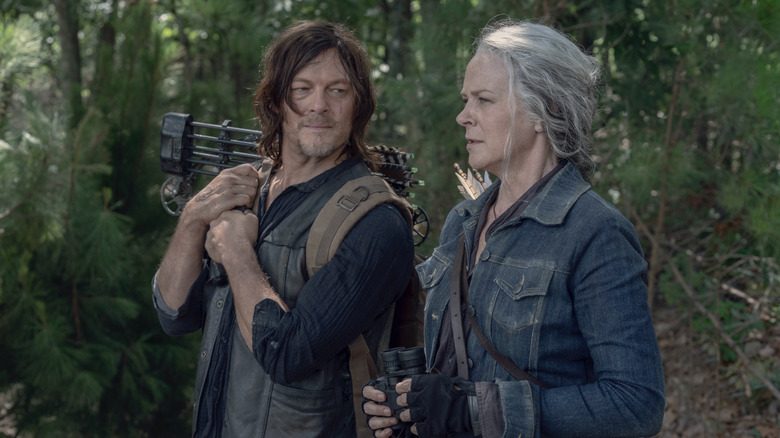 AMC
The last season of "The Walking Dead" revealed that Maggie (Lauren Cohan) was still alive after being absent for a while. Season 11 will undoubtedly explain what she was up to while separated from the leading group, but according to Reedus, that's not the only thing the final collection of episodes will have. The actor spoke with ComicBook.com to discuss what fans should anticipate before Season 11 premieres. Naturally, he doesn't give anything significant away, as there are bound to be at least a few twists and turns leading up to the finale. However, he does make the intriguing comparison of mentioning how part of Season 11 feels like a Willy Wonka movie. 
The actor explained, "We did the first 10 episodes kind of in one direction, and that involved Maggie's story mostly, and us trying to deal with what's going on with that as a group. And then all of a sudden, we did a one-eighty, and now it's kind of like Willy Wonka's chocolate factory all of a sudden. It's completely different. We're all doing The Exorcist right now, all of our heads are spinning in a circle. Yeah, we're all Linda Blair right now. I mean, things go from a black and white western to a technicolor Willy Wonka film like that, and it's crazy."
Don't expect the survivors to find themselves in a chocolate factory in the last episodes. It more or less sounds like there will be a massive shift in tone and/or subject matter in the back half of next season. Maybe it even takes some cues from the nightmare psychedelic sequence from "Willy Wonka and the Chocolate Factory." Honestly, that scene's probably scarier than any zombie out there.