The Cringe Comedy Hidden Gem You Can Find On HBO Max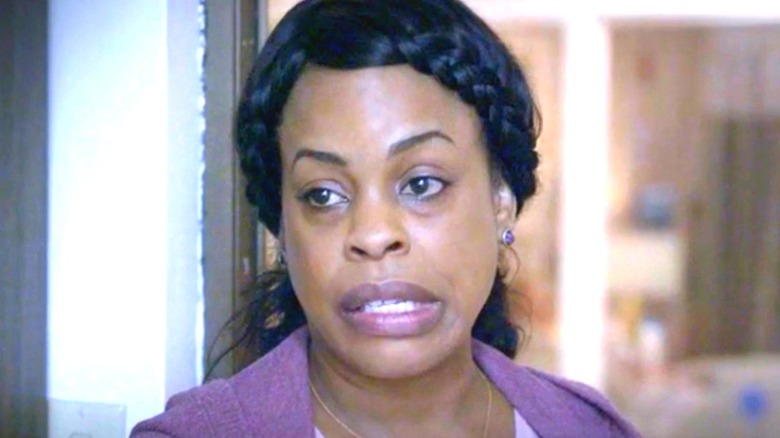 HBO
Many people attribute the rise of cringe comedy to "The Office." Gone were the days of simple sitcom premises where a teenage boy would invite two girls to the same dance. Now, sitcoms are all about putting characters in unbearably uncomfortable scenarios that test their rigors, making the audience laugh from how the situation becomes over-the-top. Numerous comedies over the years have adopted this approach, including "Curb Your Enthusiasm," "Veep," and "Getting On."
That last one flew under the radar when it first came out, but it remains one of the most cringe-inducing comedies HBO has ever put out. Much like "The Office" before it, "Getting On" is also a remake of a British series adapted for TV viewers across the pond. The show ran for three seasons from 2013 to 2015 and had an all-star cast with Laurie Metcalf, Niecy Nash, Alex Borstein, and Mel Rodriguez. The entire series is now available to watch on HBO Max, making for the perfect binge-watch when you want to laugh yourself silly. Granted, you may need to pause now and then for when the comedy becomes too uncomfortable. 
Getting On finds humor in dark subject matter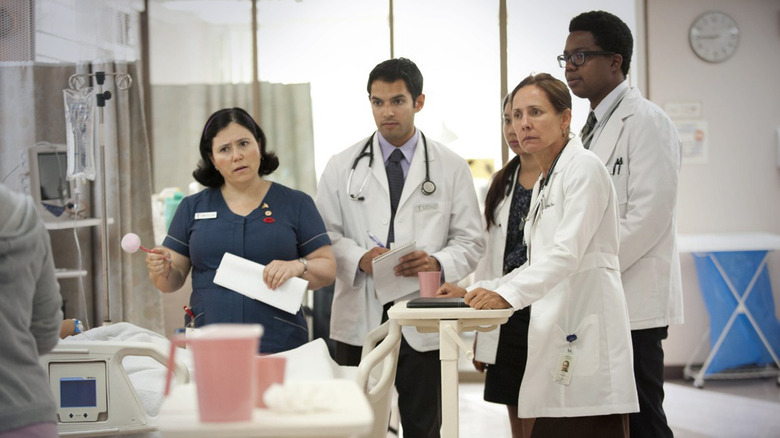 HBO
"Getting On" takes place in a geriatric wing of a Long Beach hospital and follows the various staff members trying to get through the day. Their jobs involve making their patients comfortable, all while dealing with the myriad of issues that come up, including dementia, Alzheimer's, and death. It sounds like subject matter for a prestigious drama series, but rest assured, this sitcom manages to squeeze the life out of all its jokes.
The show was a major critical darling when it first came out, and it maintained sufficiently strong reviews throughout its run. Particular attention went toward how the show managed to juggle its disparate tones expertly. Willa Paskin of Slate wrote, "It's almost as impossible to believe, without seeing it, that such a show could be both very funny and occasionally uplifting without ever resorting to cheap sentimentality. But it is."
Don't get us wrong; this is a show that will make you squirm in your seat due to how inappropriate some of the characters become. However, much like "The Office," the show's ultimately a sweet reflection of what it means to find happiness in the darkest of places.