The Devastating Death Of Saginaw Grant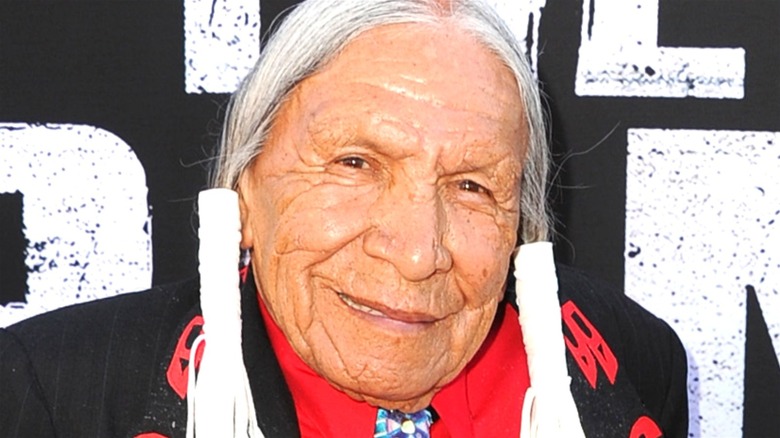 Kevin Winter/Getty Images
Saginaw Grant, a veteran of TV and film who appeared in dozens of productions, has died. According to AP, the actor passed away in his sleep at the age of 85.
Born in Pawnee, Oklahoma in 1936, Grant was a member of the Sac & Fox Nation and was its hereditary chief. Before his career as an actor, he was a member of the U.S. Marine Corps and was an advocate for Native American veterans.
Grant's career on screen began in the 1988 film "War Party," a searing drama set on a Native American reservation in contemporary Montana. From there, he went on to have roles in Westerns, such as "Legend of the Phantom Rider," as well as parts on shows as diverse as "Baywatch" and "Community." He co-starred in 2013's "The Lone Ranger" and had guest-starring roles on "Workaholics," "Shameless," and "Veep." One of his most recent well-known performances was in the acclaimed "Breaking Bad" episode "Ozymandias."
For many, Grant wasn't just a source of on-screen representation, but also a cultural and spiritual leader.
Saginaw Grant's remarkable legacy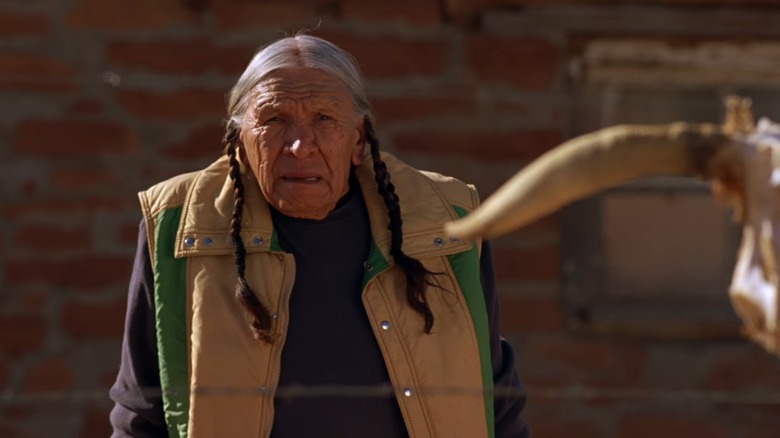 AMC
Although to some, Grant will be best remembered for his acting, for many in the broader Native American community, he was a prominent elder, motivational speaker, musician, and regular on the powwow circuit.
During COVID-19, he released a statement published by Native News Online which said, "It is human nature to come together in times of crisis, but this time we are having to stay apart for the health and safety of one another. Take this opportunity to get to know yourself and what's important ... Recognize the opportunities you have in every situation, know that your choices in a crisis define who you are, let this define you in a positive light."
Grant was known as a deeply spiritual person who held faith both in his traditional beliefs and Christianity and championed a greater sense of respect among all people (via Native News Online). He saw his work as an actor as part of that calling.
In 2014, Grant was awarded the Lifetime Achievement Award at the Oceanside International Film Festival. During an interview at the festival, he was asked to give his thoughts on what his acting career has meant to him, to which Grant responded, "The people here in this country don't know us ... I endeavor to get them acquainted to our traditions, to our culture, and to our way of living."