The Surprising Meme That Inspired The Watcher In What If...?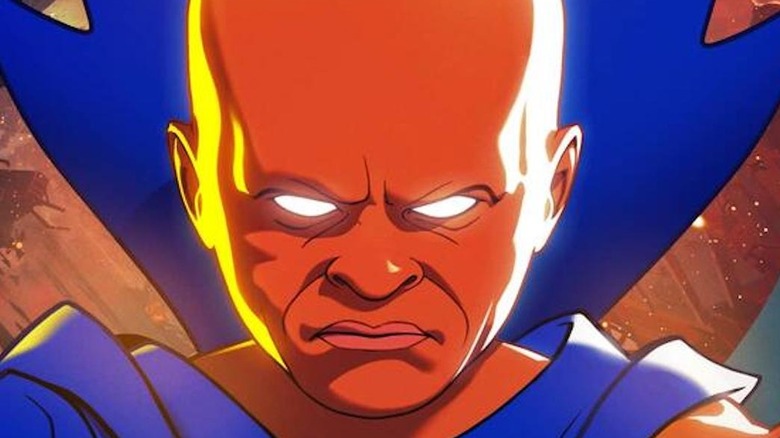 Disney+/Marvel Studios
One of Marvel Studio's newest projects is "What If...?" — an animated series that gives viewers a new perspective on MCU stories they've become so familiar with. The Disney+ series will show what happens if the slightest change is made to a story when one character is subbed for another. For instance, we will see what happens when T'Challa becomes Star-Lord, or the results of Peggy Carter becoming Captain Carter, instead of Steve Rogers becoming Captain America.
"What If...?" will include dozens of famous MCU characters, showing them in a whole new light. While most of this series will consist of the characters we already know and love, it will introduce us to a brand new being. Uatu the Watcher will serve as the narrator of the series, who Jeffrey Wright voices. In the comics, Uatu watches over Earth from the moon but does not interfere with its beings. We'll come to understand this mysterious character much more when "What If...?" finally premieres, but we recently learned the hilarious meme which served as the inspiration for the character, and it will definitely surprise you.
The Watcher took inspiration from the pizza rat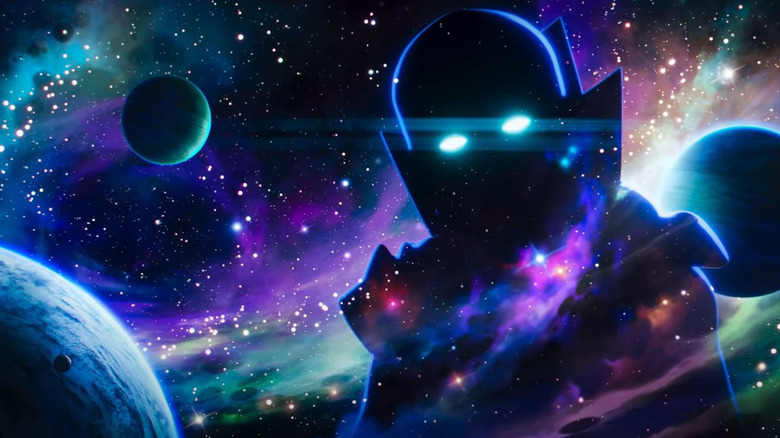 Disney+/Marvel Studios
In a virtual "What If...?" press event, Looper learned that Uatu the Watcher was inspired by the pizza rat meme from 2015. The viral video was of a rat on a New York City subway who was filmed carrying a large piece of pizza down the stairs to the platform. Head writer for "What If...?" — A.C. Bradley — mentioned in the presser that Uatu is very much like the man who filmed this rat.
Comparing him to the Watcher, Bradley said, "He's a guy watching this rat pull a slice of pizza across a New York City subway platform. He does not want to pet the rat. He's not gonna bring the rat home. He's not gonna become best friends with the rat. But it is fascinating for him to watch. That's the watcher watching humanity and our heroes." Bradley confirmed that the Watcher from "What If...?" is not supposed to interfere with anything he sees happening on Earth, no matter how much he might want to.
You can catch the Watcher in all his glory when "What if...?" lands on Disney+ on August 11.