The Evil Dead's Bruce Campbell To Join Peacock's A.P. Bio In Season 4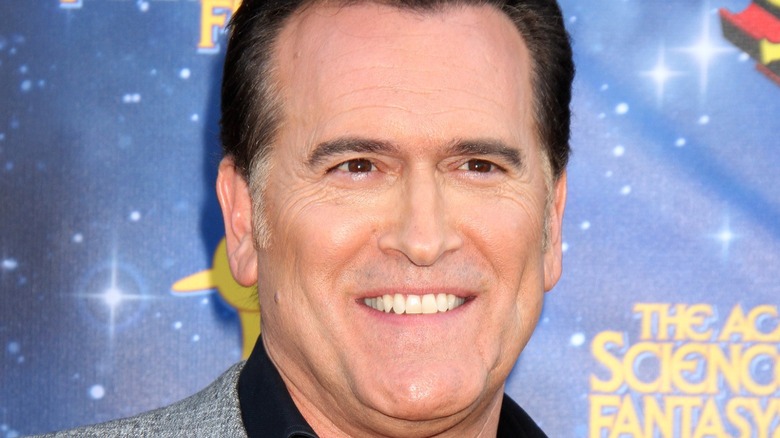 Shutterstock
Looks like the primitive screw-heads on Peacock's "A.P. Bio" have somebody new to listen up to. Deadline reported that Bruce Campbell, of "Evil Dead" and "Army of Darkness" fame, is set to guest star in the series' upcoming fourth season. Campbell will play John Griffin, the long-estranged father of series protagonist Jack Griffin (Glenn Howerton). The Deadline report noted that John "recently had a spiritual awakening" and now hopes to connect with his adult son.
"A.P. Bio" follows Jack Griffin after he was fired from his job as a Harvard philosophy professor. He lands, broken and vengeful, in his old hometown of Toledo, Ohio, teaching high school Advanced Placement biology. There, Jack enlists his students in a series of elaborate revenge schemes against his academic rival Miles Leonard (Tom Bennett) and maybe teaches them some life lessons — if precious little biology.
The series got its start on NBC and was picked up by Peacock after the network canceled it after its second season. In addition to Howerton, it stars Lyric Lewis, Mary Sohn, Jean Villepique, and Patton Oswalt.
How will Jack Griffin react to his dad's arrival?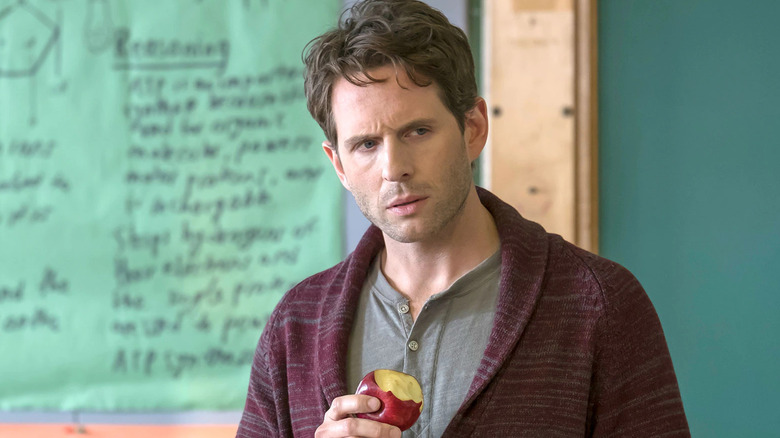 NBC/Peacock
Given what audiences have learned about Jack over the previous three seasons, it seems unlikely that he's going to take his old man's attempts to return to his life with grace and dignity, at least at first. In Season 1, a former lover of Jack's mother Rosemary got in contact with him and proposed celebrating her birthday together, and Jack tried to use his students to lash out at what he considered an indiscretion. Hopefully, he doesn't try to catfish his own father — or shoot fetal pigs at him.
Since he's playing the parent of a teacher, it may take some maneuvering to get John in front of the students in Jack's class, though Jack has rarely been shy about letting his work and personal lives intersect. Campbell would be well-suited for a role instructing the younger generation. He messed with a well-meaning student of advanced science multiple times in Sam Raimi's "Spider-Man" films, and played an arrogant jerk of a high school gym coach in "Sky High."
More recently, Campbell has appeared on television as the star of Starz's "Ash vs. Evil Dead" series and in a three-episode arc of the AMC comedy-drama "Lodge 49." He is also the host of the latest version of "Ripley's Believe it or Not" on the Travel Channel.
Season 4 of "A.P. Bio" is due to premiere on Peacock later this year.