The Rom-Com Flop That's Defying Odds And Dominating Netflix Right Now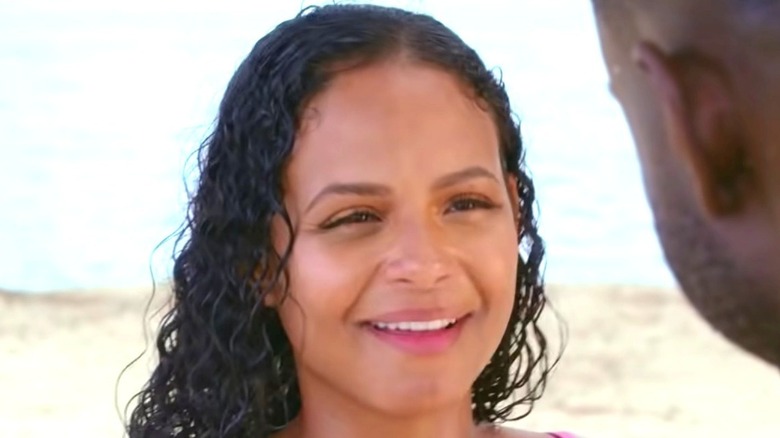 Netflix
Romantic comedies may seem like a dime a dozen these days, but that hasn't stopped most film studios from pumping out one feel-good flick after the other. Love them or hate them, there is something refreshing about two people finding one another under the most unlikely circumstances and falling in love — especially if there are a few good laughs to have along the way.
Netflix's newest film is another example of a familiar, yet comforting hour and a half of romantic meetings and hilariously awkward situations. It's called "Resort to Love," and it stars Christina Milian, Sinqua Walls, Jay Pharoah, and Christiani Pitts, with Steven Tsuchida directing. Although the reviews for the movie are not exactly glowing (Rotten Tomatoes has posted an audience score of just 50% so far), that hasn't stopped viewers from flocking to check out the newest Netflix original. So what has so many rom-com fans running to see "Resort to Love"? Let's take a look.
Netflix's Resort to Love is a rom-com to love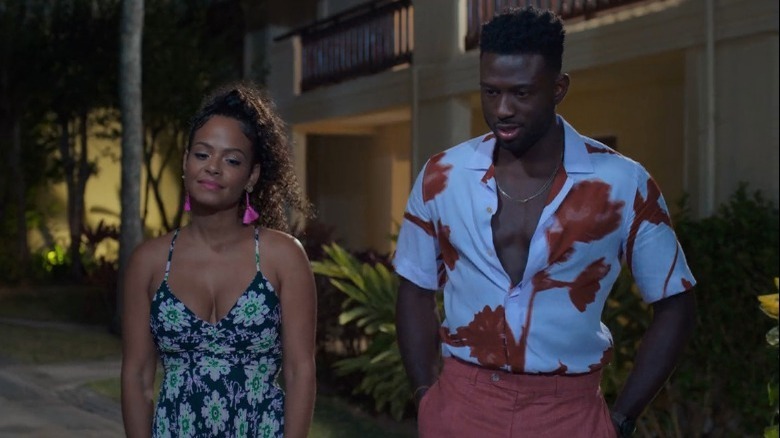 Netflix
In "Resort to Love," professional singer Erica Wilson (Milian) has her world upended when she and her fiance, Jason King (Pharoah), end their engagement after a nearly five-year relationship. Heartbroken and hoping to move on with her life, Erica takes a job performing at a beautiful resort on the tropical island of Mauritius. It's there she meets the handsome and charismatic Caleb (Walls), and sparks inevitably begin to fly between the two. Just when Erica thinks she has left her past behind her, it turns out that Caleb is actually her ex's brother — not only that, but Jason is here on the island, too, and he's about to get married.
Shocked and understandably angry, Erica confronts Jason about his ability to move on so quickly after their own relationship ended. Jason explains that he hasn't yet told his current fiancee, Beverly (Pitts), that he was formerly engaged, and he begs Erica to keep that fact a secret. This causes a series of very strained interactions between Erica and Beverly, as Erica tries her best to comply with Jason's request. Meanwhile, Erica finds her old feelings for Jason beginning to resurface, even as she is drawn more and more to his brother.
With its paradisal setting, light humor, and sympathetic main character, "Resort to Love" has all the ingredients for a fun and romantic ride that rom-com fans can get on board with. As there are so many superhero and high-intensity action films dominating the box office, it's almost a relief for Netflix viewers to sit back, relax, and enjoy a good old-fashioned rom-com. If that sounds like your jam, then you should definitely give "Resort to Love" a watch.