The Surprising Movie Franchise Bryan Cranston Wants To Join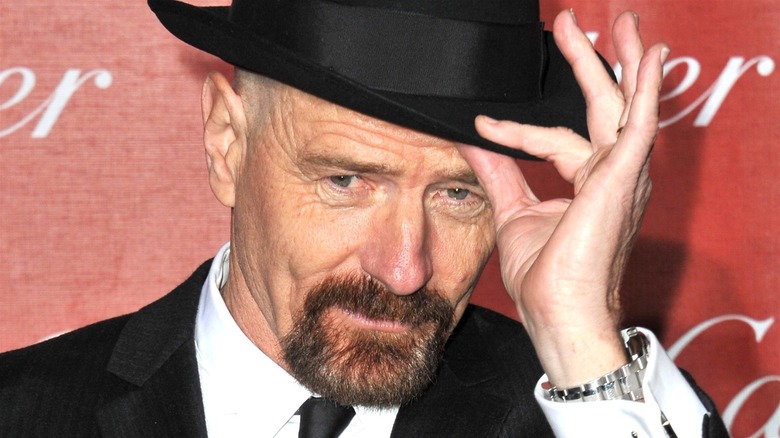 Shutterstock
The Marvel Cinematic Universe and DC Extended Universe are growing by the day — casting new heroes and villains for our enjoyment in upcoming projects. Both studios continue to bring in some of the biggest names in the business, but there's one beloved actor who has yet to show up in either universe. Bryan Cranston has quite the fandom behind him from his time on "Malcolm in the Middle" and "Breaking Bad" — not to mention his short stint on "Seinfeld" as Tim Whatley. Fans would love to see the actor in a superhero flick, and it turns out he's interested in joining one of the franchises.
Technically, Cranston has already appeared in the MCU when Wanda (Elizabeth Olsen) and Vision (Paul Bettany) watch "Malcolm in the Middle" during Episode 8 of "WandaVision." However, fans would love to see Cranston in a much larger role. Surprisingly, the actor has been thinking about who he'd like to play in the MCU for quite some time, and it's a villain you might never have guessed.
Bryan Cranston wants to play a Marvel villain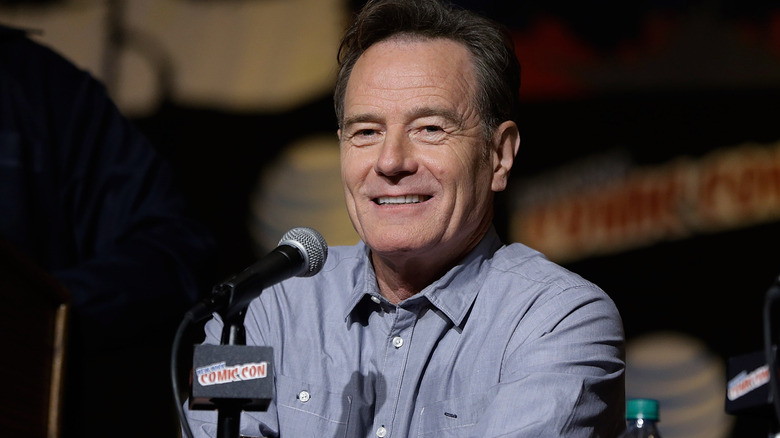 John Lamparski/Getty Images
During a "Supermansion" panel at New York Comic-Con in 2018, Bryan Cranston was asked about the possibility of playing a supervillain in the future by ScreenGeek. Before naming the baddie he's interested in playing, Cranston made a general statement about the type of villain he'd prefer to portray. "I want to play an antagonist a fraction smarter than the protagonist, never dumbed down to give the hero an easy win. That's frustrating and boring to watch," he said at the panel.
Shortly after, it was mentioned to Cranston that Nathaniel Essex, a.k.a. Mr. Sinister, is a lot like his character Walter White from "Breaking Bad." Surprisingly, the commenter hit the nail on the head when it came to their suggestion. "Actually, that was the character, I'll admit. Mister Sinister was the character I was thinking about," he said. Out of all the comic book villains to choose from, why Mr. Sinister? Cranston explained, "I guess it's a selfish standpoint. I don't want to do a character that has been done several times before. I don't want to be compared like 'well, his Commissioner Gordon was yada yada yada.' I don't want to do that. I want to take something that hasn't been done."
The notable X-Men villain could appear on screen in the future, given that Marvel Studios head Kevin Feige confirmed mutants would be joining the MCU. Cranston playing Mr. Sinister is definitely a casting we can get behind, and we're hoping Feige took note and hopefully has something in the works!