Jason Momoa Meets A Familiar MCU Face In The See Season 2 Trailer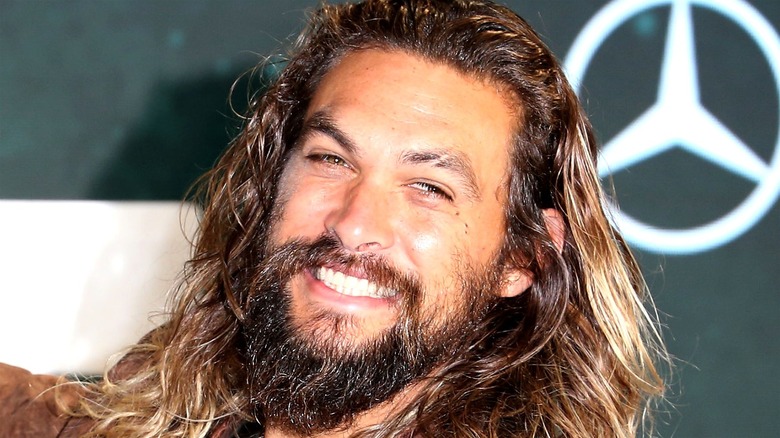 Shutterstock
When Apple TV+ was still in its infancy, the platform only had a few original shows to its name. One of these was the newest series to make good use of Jason Momoa's talents post-"Game of Thrones" — "See." The dystopian drama takes place in a world where the population has lost the use of its vision. They've had to make due interacting with the world in other ways until Baba Voss (Momoa) becomes the adoptive father of two children born with the ability to see. Naturally, unobstructed vision is an asset in this world, and the kids become the most valuable commodities in this new world. 
The show was renewed for a second season shortly after the first came out and a third season before Season 2 even had a chance to finish filming (via Deadline). As a result of the COVID-19 pandemic, the production faced many hurdles. Fortunately, it appears as though things were able to get back on track quickly as we now have our first trailer of Season 2, and the cast has added a huge name, best known for his part in the Marvel Cinematic Universe. Get ready for more epic battles because a fight is on the horizon for Baba Voss and his people. 
A bearded Dave Bautista joins the See cast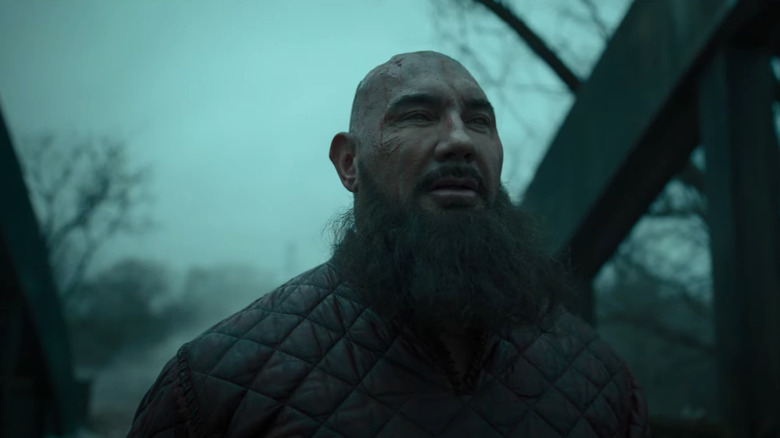 Apple TV+
Dave Bautista has had quite a career trajectory over the last few years. He's gone from a wrestler to Drax the Destroyer in the "Guardians of the Galaxy" franchise. Since that casting, he's become a prominent fixture in science-fiction properties like "Blade Runner 2049" and the upcoming "Dune," and it looks like he's staying firmly in that camp with the next season of "See."
Bautista plays Edo Voss, the estranged brother of Jason Momoa's character. It's not exactly a happy family reunion, with Edo stating in the trailer, "Everyone close to you always ends up suffering. Now it's your turn, brother." Things only grow more intense when Edo kidnaps Baba's daughter, forcing him to seek our reinforcements to fight him head-on. Every nation out there wants to get their hands on those who can see because vision is the most potent weapon in this new world. Just don't expect a clean resolution since the show still needs to have something leftover for Season 3.
Bautista's inclusion is bound to entice fans to check out the show, but he's not the first MCU actor to make the leap to "See." The first season had Alfre Woodard ("Captain America: Civil War," "Luke Cage") as a wise elder who serves as a foster mother to Baba Voss. She makes a return in the Season 2 trailer. You can see forces from both Marvel and DC arise when "See" comes back to Apple TV+ on August 27.