Voice Actor Vanessa Marshall Reveals The Surprising Connection She Has To Her Star Wars Character Hera - Exclusive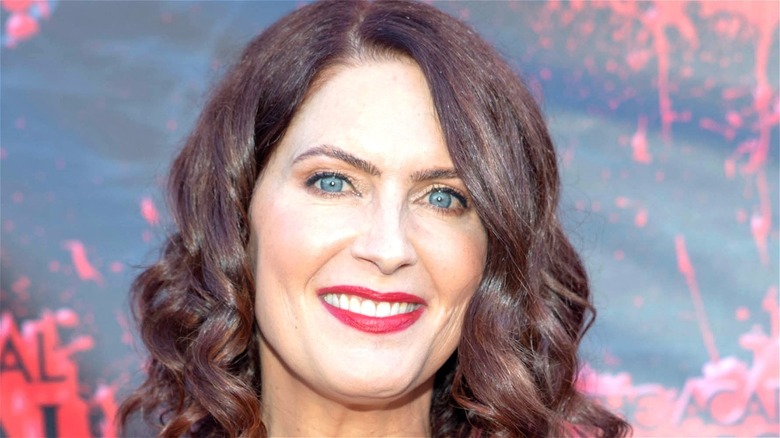 Shutterstock
In the animated "Star Wars" universe, Hera Syndulla has become a fan favorite since first appearing on the "Rebels" series which ran from 2014-2018. The female Twi'lek pilot, who captains the freight ship the Ghost, is known for her no-nonsense attitude with an added twist of compassion and is a great leader in the early rebellion against the Galactic Empire. She can currently be seen in her younger incarnation on the latest "Star Wars" animated series, "The Bad Batch," which is now streaming on Disney+.
Voicing Hera is Vanessa Marshall, who is the daughter of "Knots Landing" star Joan Van Ark and has lent her voice to dozens of high-profile animated roles such as Gamora on the "Guardians of the Galaxy" series, Black Widow on "The Avengers: Earth's Mightiest Heroes," and Wonder Woman in two of the "Justice League" films. But, for Marshall, Hera is the nearest and dearest to her heart — and quite personal, too.
In an exclusive interview with Looper, Marshall opened up about why she has such a strong connection to her "Star Wars" character Hera — who she calls her "heart and soul."
Like Hera, Vanessa Marshall considers herself to be a strong female leader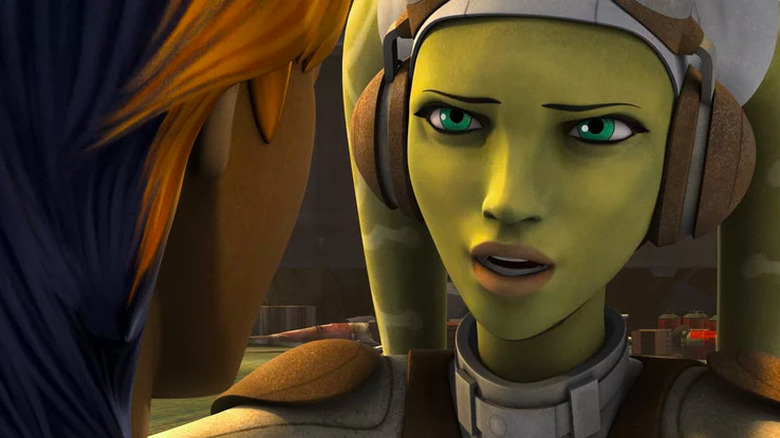 Lucasfilm
For Vanessa Marshall, playing Hera means more than just a steady paycheck. She also represents the epitome of female empowerment and protection, which Marshall takes very seriously. "I am organized around representation and equality, and I do lots of volunteer work for women's organizations, including Step Up Women's Network — women inspiring women to inspire girls. These things mean a lot to me," Marshall said. "In my own journey of self-empowerment as a woman, I have taken all kinds of martial arts classes and I've maintained a 50-pound weight loss for 20 years — not that that should be anyone's goal. But my point is that martial arts changed my body, and I have a sense of understanding for how one might need to protect themselves or their friends and family."
Beyond that, Marshall also feels a deeply personal connection to Hera and the Ghost ship because of her upbringing: "My father is a pilot," she said. "I have nothing but respect for aviation and the spiritual elements that my father has been talking about for years. So that means a lot to me. So when a character like Hera comes around, who is a pilot and able to protect herself and her friends ... I am so deeply, deeply grateful."
Overall, it's a role that Marshall believes she was destined to play, and one she feels has taught her a lot — but there's still one thing she wishes she could learn from Hera. "I wish I could be more like her," Marshall said. "She is so focused, and I can be very childlike — 'Oh, look, shiny beads!' I entertain myself quite easily, whereas Hera is very serious. I'm a bit of a jokester, and she's pretty hardcore. But she is the best parts of me, and that just is an honor to portray."
Marshall currently voices Hera on "Star Wars: The Bad Batch," which is now streaming on Disney+, with new episodes premiering every Friday.