Is The Prince Of Tides A True Story?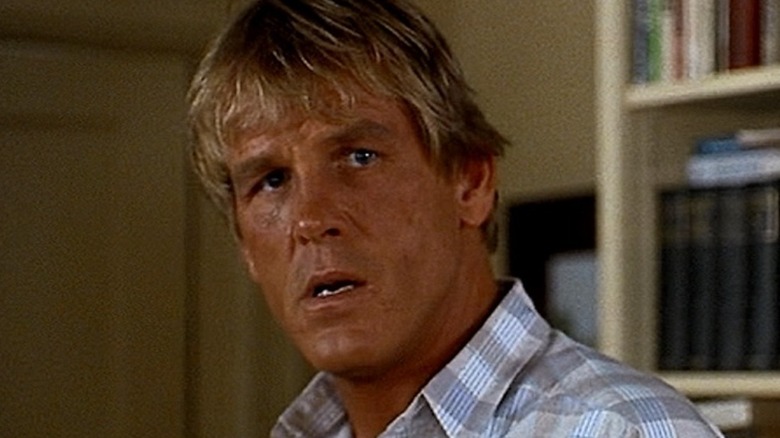 Columbia Pictures
"The Prince of Tides" is considered a classic movie by many fans, and when we look back at its success, it's easy to see why. Released in 1991, the movie served as Barabara Streisand's second project, where she directed while also starring alongside Nick Nolte (via Criterion). It was nominated for seven Oscars (per Jezebel) and managed to win over many film critics like Roger Ebert. He felt that the movie had truly cemented Streisand as a successful director.
The classic drama deals with a man named Tom Wingo (Nolte), who is forced to confront his psychological trauma from his childhood in the south while detailing it to a psychiatrist named Dr. Susan Lowenstein (Streisand). While the movie has been out for decades, some fans are discovering the beloved drama for the first time, thanks to its recent addition on HBO Max. It might be surprising that "The Prince of Tides" is an adaptation of a book, and as dark and serious as the film's plot is, it's actually rooted from a writer's troubled upbringing.
Pat Conroy's fictional novels told the story of his difficult upbringing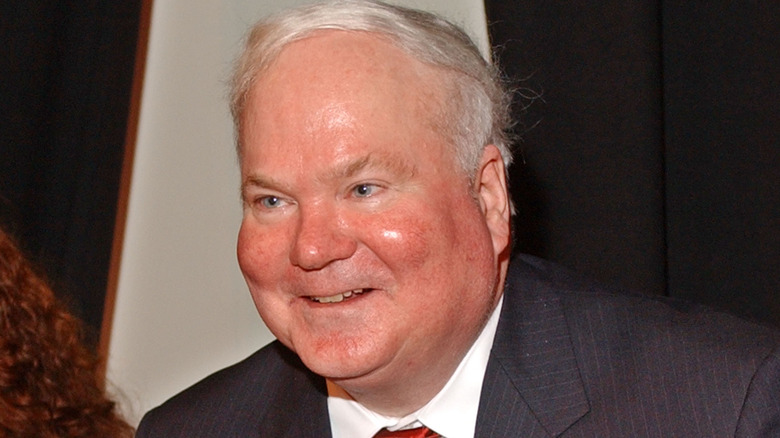 Jeffrey Vock/Getty Images
The movie is an adaptation of author Pat Conroy's novel of the same name. Conroy, who also worked on the screenplay for the film, wrote it as a fictional novel. However, as a Washington Post book review on "The Prince of Tides" story highlighted, Conroy had a penchant for pulling from actual events from his difficult childhood, as well as his family, and using them for his novels. As the author once told WBUR about his literary work, "No writer has been imprisoned by his family like I have, in the history of American letters. I have been writing about this family for 40 years."
As an NPR article noted about Conroy, the author had a troubled upbringing, especially in South Carolina and with his abusive father. "The Prince of Tides" continued Conroy's autobiographical trend as its main character Tom Wingo grew up in South Carolina with a dysfunctional family and an abusive father, much like Conroy. He once told NPR that one of the reasons he wrote was to try to get more of an explanation on his own life. While the movie adaptation and novel are technically works of fiction, their true source comes from the real life of Conroy.