The Walking Dead Could Be Facing Even More Lawsuits Over The Latest News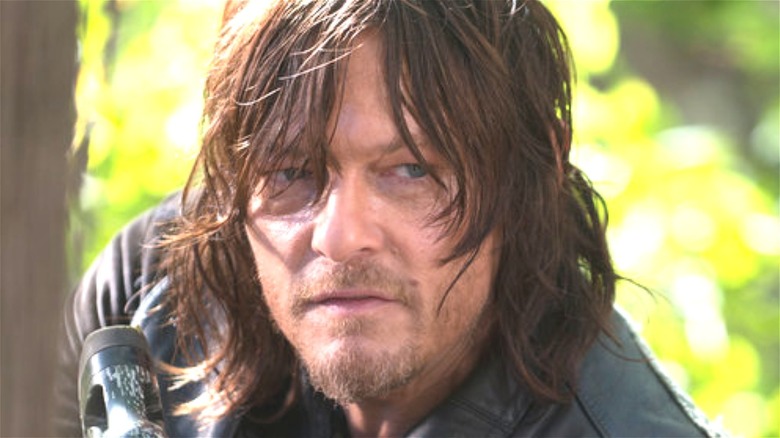 AMC
Showbiz can be a sticky business, for those who have never tried to put on a movie, play, or TV show for money. Such is the case with the enormous "The Walking Dead" series, the 11th and final season of which is set to debut on AMC. There's been a legal dispute ongoing behind the scenes between AMC — the network which airs the show and its spin-off prequel, "Fear the Walking Dead" — and Robert Kirkman, the comic book writer who created the whole franchise. What's at stake? Millions of dollars in net profits from rerun and streaming exhibitions of the show that Kirkman, along with co-producers Gale Anne Hurd, David Alpert, Charles Eglee, and Glen Mazzara, claim they have not seen in the wake of the show's major success despite contractual guarantees. They have challenged the amount that the cable network has been shelling out to them via a breach of contract lawsuit.
While AMC recently settled a suit from former showrunner Frank Darabont and the talent agency CAA for $200 million and change over "future revenue sharing related to certain future streaming exhibition of 'The Walking Dead' and 'Fear The Walking Dead'" (via Deadline), the suit initiated by Kirkman and his co-plaintiffs has lingered on. These kinds of conflicts over net receipts are common in Hollywood, and have only grown more complex since the advent and rapid proliferation of streaming, a model not contemplated by many legacy contracts. This case is of particular interest because of the eye-popping numbers involved. "The Walking Dead" is one of the most successful franchises in television history. It's already spawned two spin-off series, and although the flagship show is about to make its final bow, AMC seems determined to keep the universe alive long into the future.
What new developments have occurred this week, and what might they mean for the case? We have the scoop.
What the ruling means for other Walking Dead suits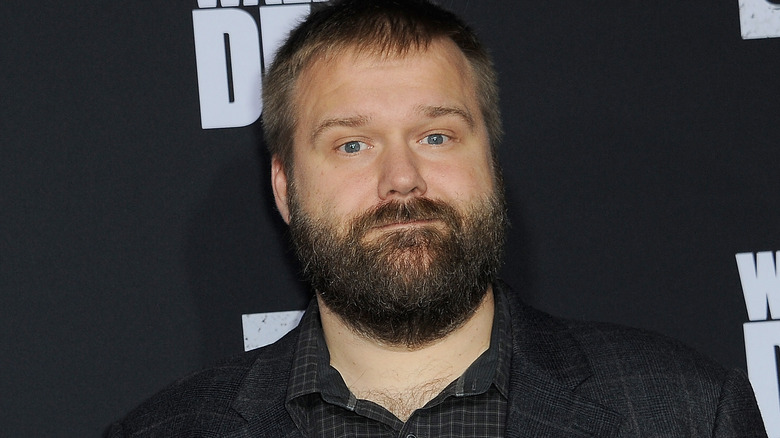 Albert L. Ortega/Getty Images
While a July 2020 decision seemed to have a chilling effect on the case after Los Angeles Superior Court Judge Daniel Buckley ruled that AMC had correctly interpreted the terms of the plaintiff's contracts in regard to the licensing fees owed on seven counts (via The Hollywood Reporter), it appears that a legal change is in the wind.
A July 27 ruling by Buckley allows Kirkman and his co-plaintiffs to pursue further punitive damages and legal theories via two amended claims. These claims accuse AMC of "tortious interference" and "alleged breach of the implied covenant of good faith and fair dealing," according to The Hollywood Reporter. To clear up some of the legalese, the second claim accuses AMC of defining the terms of profit sharing to guarantee Kirkman and the others would make no money. Meanwhile, the first alleges that AMC acted deliberately to give its sister company an advantage in these matters. Obviously, Kirkman and his colleagues' legal team need to prove these claims, but Buckley's ruling declares that enough malice was shown to pursue punitive damages, which magnifies AMC's civil exposure.
Speaking to THR, Orin Snyder of Gibson Dunn called the decision "an early ruling that a new claim can proceed to discovery. It is not a ruling on the merits of that claim, on which the Judge said Plaintiffs have 'a steep uphill battle.' This new claim is the plaintiffs' latest effort to re-write the contracts they signed years ago. It is just as meritless as the 7 out of 7 claims we beat at trial last year, and we are confident we will defeat this new claim as well."
Distributors who contract in bad faith will be nervously watching Kirkman's case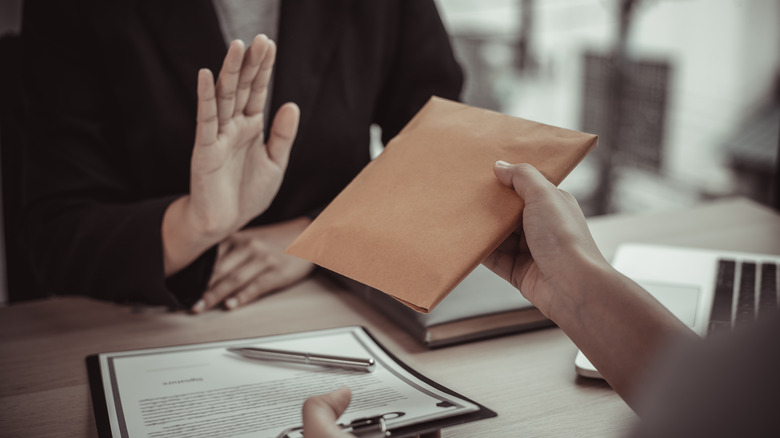 Shutterstock
Most creators, like Kirkman, contract for a percentage of backend receipts in their original option deals. The most popular method of calculating this compensation is known as MAGR — Modified Adjusted Gross Receipts. There are several standard ways of calculating MAGR, but every entertainment company's black accounting tactics vary a bit. It can all get pretty complicated, but it's reasonable to say that MAGR equals gross receipts from specific categories of exploitation less whatever expenses the distributor decides to throw in there. There are also usually two different pots of money being divided up — one for financial participants, and one for all the other stakeholders — but a deeper exploration of that distinction is beyond the scope of this article. Long story short, the bad faith that Kirkman alleges is that AMC always intended its MAGR calculation to leave him with diddly squat. 
While Snyder and Dunn are correct to point out that this preliminary ruling doesn't have any bearing on the legal merits of Kirkman's case, the fact that a judge saw enough evidence of malice as alleged in the complaint to proceed to trial on the facts has to have AMC lawyers sitting up and taking notice. Courts have historically been loth to abrogate any person's right to contract on their own terms, and once a valid contract is formed, a court will vacate it in whole or in part in only the rarest and most extraordinary of cases. That said, if Kirkman can show by a preponderance of the evidence that AMC did contract in bad faith, and never intended its calculation of MAGR to yield any proceeds whatsoever, he might just land a favorable verdict. 
That verdict would set a very dangerous precedent, indeed, and might have other creators unsatisfied with their paltry backend checks looking up the name of a good attorney.