Fans Of The 1986 Transformers Movie Just Got The Best News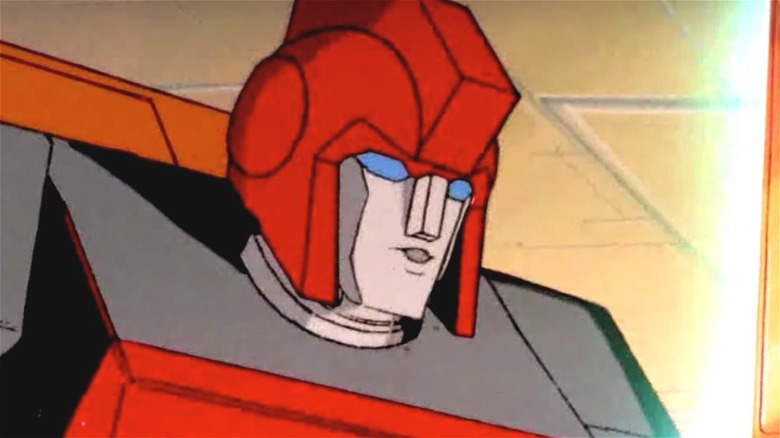 De Laurentiis Entertainment Group
There are various cinematic moments where you enter the theater as a child and walk out an adult. For some, it was when Arliss had to put down his beloved dog in "Old Yeller." For others, it was watching the life story of Carl and Ellie in Pixar's "Up" that ended with Carl as a widower. But then, for a generation of moviegoers, the saddest moment to ever take place on the big screen was the death of Optimus Prime in 1986's "Transformers: The Movie."
Even now that the "Transformers" franchise has become a hot live-action commodity, the original animated film still holds a special place in people's hearts. It shows off the Autobots and Decepticons in a manner most people like to see them where they battle over control of Cybertron. Not only that, but the film has also gained cult status for its stellar voice acting cast, including Leonard Nimoy, Casey Kasem, and Orson Welles. 
The movie may have been designed to sell toys, but that doesn't stop it from being nostalgically entertaining to an extent. Now, there's good news for fans of the film who want to relive their childhood. The movie's coming back to theaters for a limited time in honor of its 35th anniversary.
You know where to be on September 26 and/or 28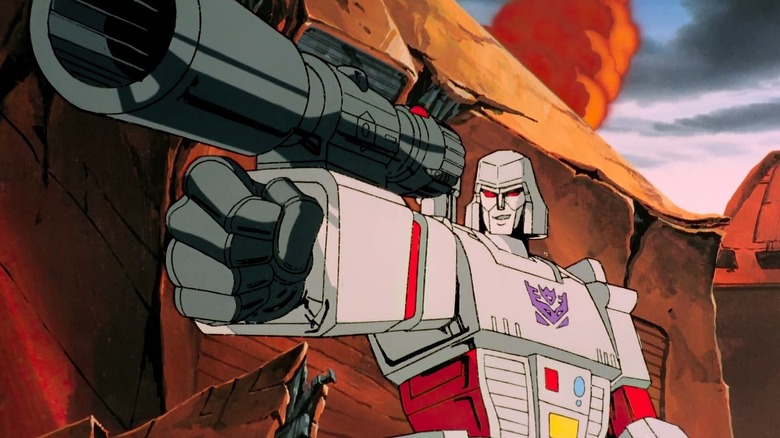 De Laurentiis Entertainment Group
MovieWeb reports that "Transformers: The Movie" will be back in theaters for a minimal engagement. Luckily, there's enough time between now and then to clear your schedule and get tickets. The special screenings come courtesy of Fathom Events. The animated film comes to theaters around the United States on Sunday, September 26 at noon, with an encore showing on Tuesday, September 28, at 7:00 p.m.
The event's a great opportunity to get people back into theaters. Most cineplexes had to close over the last year due to the COVID-19 pandemic. It gives people a chance to remember the thrill of being in a packed auditorium, sharing in a collective nostalgic experience. No one is more excited than Fathom Events CEO Ray Nutt, who stated, "It's exciting to give the fans of this cult classic an opportunity to see this film on the big screen, the way it was meant to be seen."
It's a good reminder that many people who love Transformers today may not have been born when the film initially came out. Now, they can experience it in all of its glory. It's a great time for fans as the re-release news comes on the heels of the announcement of a new live-action movie — "Transformers: Rise of the Beasts" — which is currently set to come out in the summer of 2022.