The Chiwetel Ejiofor Drama Hidden Gem You Can Find On Netflix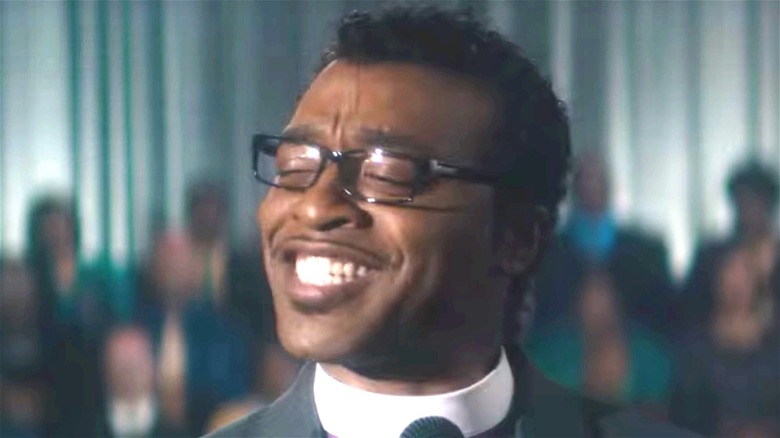 Netflix
Chiwetel Ejiofor is one of the most talented dramatic performers of our time. The English-born actor is known for his work in "American Gangster," "2012," "The Boy Who Harnessed The Wind," and of course, "12 Years A Slave," which earned him a Best Actor nomination at the 2014 Academy Awards.
However, Ejiofor has shown his talents in many other projects, including a lesser-known Netflix Original. "Come Sunday" is a 2018 biopic telling the story of real-life influential evangelical minister Carlton Pearson, who was ostracized from the church after preaching that there is no Hell. Pearson's story gained prominence after it was featured on popular podcast "This American Life," and quickly caught the attention of director Joshua Marston. Ejiofor was soon selected to play the lead role of Pearson.
"Come Sunday" premiered at the 2018 Sundance Film Festival. Though the film was met with mixed reviews — it holds a middling Tomatometer score of 68% on Rotten Tomatoes — Ejifor's performance was praised, with David Ehrlich at IndieWire calling it "the best ... of [Ejiofor's] career."
A powerful film full of incredible performances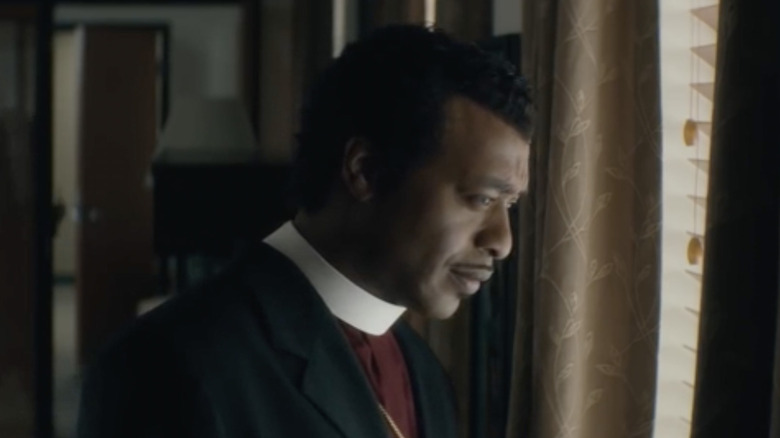 Netflix
Featuring the talents of other veteran actors including Martin Sheen, Jason Segel, Lakeith Stanfield, and Danny Dlover, "Come Sunday" was praised by critics for the talent of the supporting cast as well, with Karen Han of Thrillist saying, "It's worth streaming 'Come Sunday' on Netflix just for the performances."
Variety's Peter Debruge praises the film's apt messaging for our very divided times, remarking, "Like the true-life evangelist that inspired it, 'Come Sunday' preaches a message of tolerance and inclusivity that couldn't be more relevant in a country grappling with its newfound conservatism."
Chiwetel Ejiofor shared his thoughts on playing such a dynamic character, telling NPR his approach to adapting the real-life tale of Bishop Carlton Pearson came from "this idea of how one organizes one's thoughts in terms of a belief structure. And I guess we all have that — we all have these systems of reality that we buy into, that we understand ourselves through that prism."
Whether you're a person of faith or questioning what's really out there, "Come Sunday" is a worthwhile watch, now streaming on Netflix.