Daryl Dixon Was Almost The Walking Dead's First Gay Character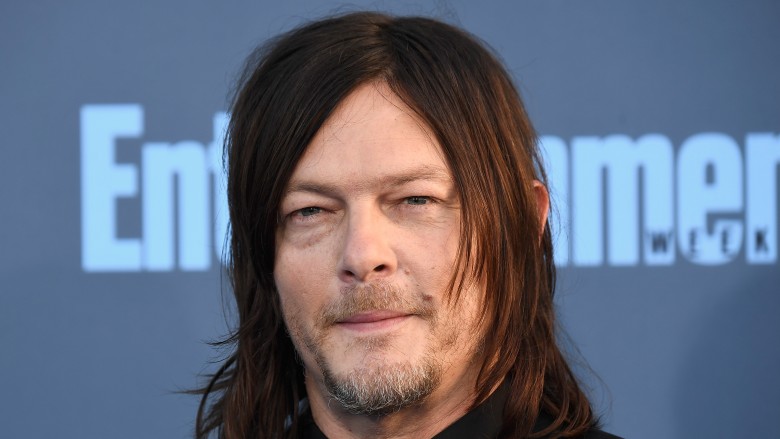 Getty Images
The AMC's The Walking Dead is no stranger to including homosexual characters such as Tara Chambler (played by Alanna Masterson), Aaron (Ross Marquand), and Eric (Jordan Woods-Robinson). But one frontman's sexuality was set to be quite different early on.
In an interview with Mirror Online, actor Norman Reedus stated that when The Walking Dead's original showrunner Frank Darabont was still holding the reins, he was told Daryl Dixon was going to be gay—and the first gay character portrayed on the show.
"There was a time on the show where Frank [Darabont] was going to have me be gay, but he won't admit it," Reedus said. "If he admits, it's like he'll kill you. He referred to it as 'prison gay,' and I didn't know what that meant."
Reedus also mentioned that the conversation on Daryl's sexuality occurred back in 2010, and the discussed cropped up sort of out of the blue, with Darabont leading the way.
"We were there [at a party for the film The Fighter] and he said 'what do you think if we made Daryl gay?' and I was like let's do it, let's do it!" Reedus stated. "He was like 'I knew I picked the right guy for this job!'"
While Daryl's sexuality has not been explicitly talked about on the show, and the aforementioned conversation didn't come to fruition when Darabont departed from the series, Reedus said that he wouldn't be opposed to Daryl being gay.
"I'm not against it and if it happened I would be down for it and I'd try to kick a– at it but I don't know if that's where we're going with it," he explained. "It hasn't come up other than fans, and Tom [Payne] joking about it."
Payne plays Paul "Jesus" Rovia, who is of a same-sex sexuality in The Walking Dead comics. His character's identity is speculated to be revealed on-screen soon, but fans can rest assured that he is "the same as he is the comic books in that regard."
Sexualities aside, read up on some of the secrets of the show with the untold truth ofThe Walking Dead.