The Tragic Death Of Rick Aiello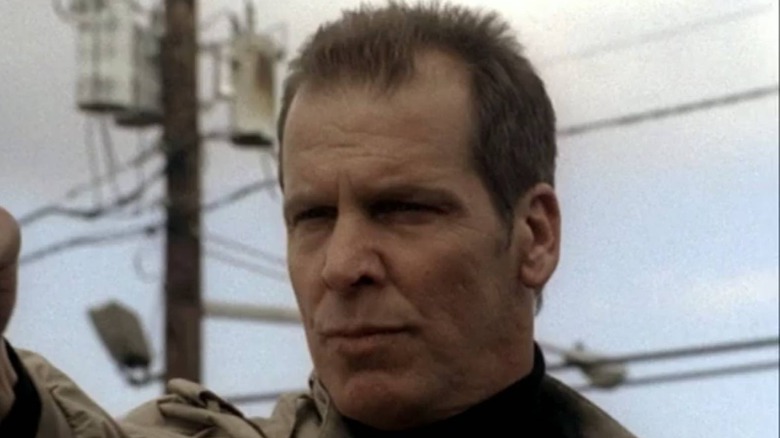 HBO
A report from Variety on July 27, 2021 confirms that actor Rick Aiello, best known for playing Officer Gary Long in 1989's "Do the Right Thing," died at 65 due to pancreatic cancer. News of his death broke to the public after his family was informed.
Rick Aiello is survived by his children, Ricky Jr. and Tori, and his wife, Arlene. He also leaves behind his mother Sandy, sister Stacey, and brother Jamie. Rick Aiello came from a lineage of people working in the entertainment industry, as his father was Danny Aiello, with whom he starred in "Do the Right Thing." He also had a brother, Danny Aiello III, who worked as a stunt coordinator. Those two died in 2019 and 2010, respectively. 
Rick's mother, Sandy, spoke with TMZ about his death, stating how he passed away surrounded by his loved ones while at a Warwick, New York hospital. He contended with the illness for a year and a half, and while the actor is no longer with us, his fans have taken to social media to reflect on his astounding career. We want to take some time to do the same.
Rick Aiello brought his signature Bronx attitude to every role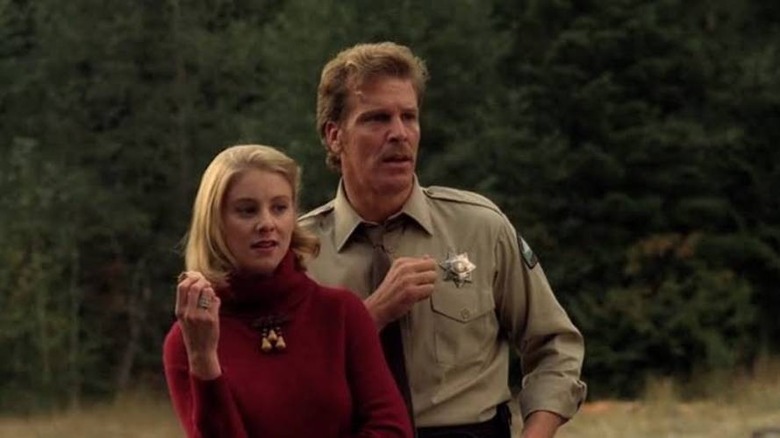 New Line Cinema
Rick Aiello was born on September 21, 1955, according to IMDb. By the time he was a teenager, his father was already a well-respected actor in Hollywood circles. Danny Aiello had prominent roles in films like "Bang the Drum Slowly," "The Godfather: Part II," and "Once Upon a Time in America." Danny would end up receiving an Academy Award nomination for Best Supporting Actor for his role of pizza proprietor Sal in Spike Lee's "Do the Right Thing." The drama also served as Rick's big break, and from there, he went on to star in dozens of films and TV series, with some of his most notable roles being in "Twin Peaks: Fire Walk With Me," "A Brooklyn State of Mind," and "The Sopranos." His last performance was in the 2016 thriller "Nobody's Perfect."
With an intimidating stature and gravelly voice, Rick embodied the Bronx attitude. But a career in entertainment wasn't always in the cards for him. He initially avoided pursuing the Hollywood lifestyle, but in an interview with Fios News, the actor detailed, "I was working at a nightclub, and [Peter Grandich] says, 'This is cool, man, but, you know, it gets dangerous. You know, the lifestyle.' Said, 'Why don't you go to California, see if you can become an actor.'" He goes on to explain how the move allowed him to meet his wife and have his kids, all while influencing the next generation of artists.
Our thoughts go out to Rick Aiello's family, friends, and fans.