The Transformation Of Carla Gugino From Childhood To Gunpowder Milkshake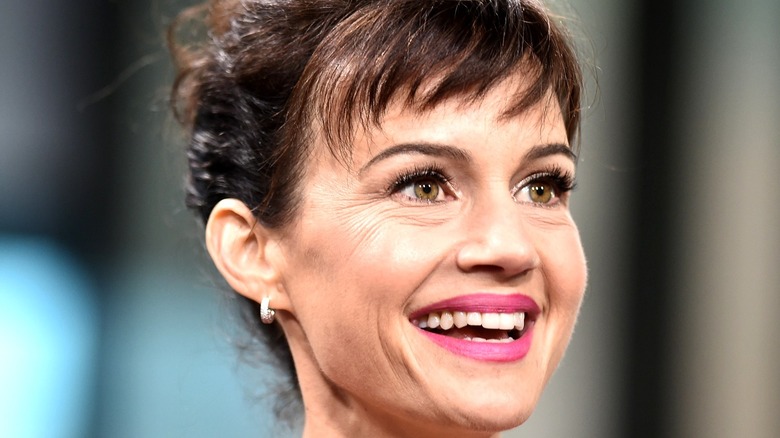 Steven Ferdman/Getty Images
With nearly 40 years of experience in the entertainment industry under her belt, Carla Gugino has played dozens of unique characters in both television and film. Her most recent role was in the 2021 Netflix movie, "Gunpowder Milkshake," where she stars as a former assassin named Madeleine. This is just the most recent in a plethora of varied and strange roles she has taken, dating all the way back to her teens.
In a 2009 interview with the Chicago Tribune, the actress attributed her "very eclectic childhood" as the reason she chose her career path. "I've always sort of joked that I would either have been schizophrenic or an actress," quipped Gugino. The publication noted that she split her childhood with her father and mother, who ended their marriage just two years after Gugino was born. According to the actress, her mother was committed to a nomadic life.
"It wasn't necessarily the easiest of childhoods. But I was exposed to so many different kinds of people, that it really probably informed my decision to become an actress. ... My mom always gravitated to the homeless guy on the street. It was like, 'Where's he from? What's going on with him?'" explained Gugino.
Her constantly evolving childhood shaped Gugino into the actress she has become today, so let's take a look at her transformation from her teenage years to her most recent turn on "Gunpowder Milkshake."
Carla Gugino appeared in Troop Beverly Hills when she was 16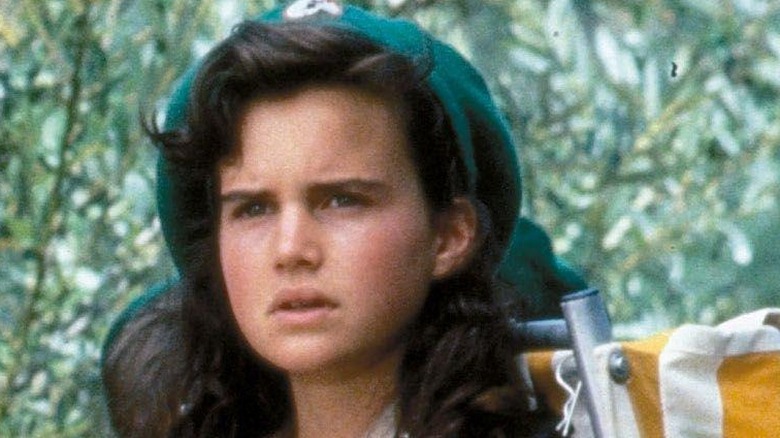 Columbia Pictures
After appearing on a few television shows, such as "Who's the Boss?," "ALF," and "Good Morning, Miss Bliss," Gugino snagged a part in the comedy "Troop Beverly Hills," where she portrayed a troop member named Chica Barnfell. During a 2015 interview on "The Late Late Show with James Corden," she confessed to convincing the casting director that she was two years younger than she actually was to secure the role.
"I probably should have saved it for now when it would have been really helpful to me but before IMDb you could lie about your age. And I was fully rewarded for it because I was 16 and I said I was 14 to get the job and I got it," explained the actress. She went on to say that she was "three years older than" her co-stars during the production of the film. She then noted that she eventually fessed up to the movie's director, Jeff Kanew, who didn't have the best reaction to the news.
"I told the director like three weeks in once I knew I couldn't get fired because we shot enough I was like just so you know I am 16 and I thought for sure he would be like 'oh no big deal.' He was like, 'I would have never hired you if I knew you were 16,'" recalled the actress.
The actress was 28 when she played a mother in Spy Kids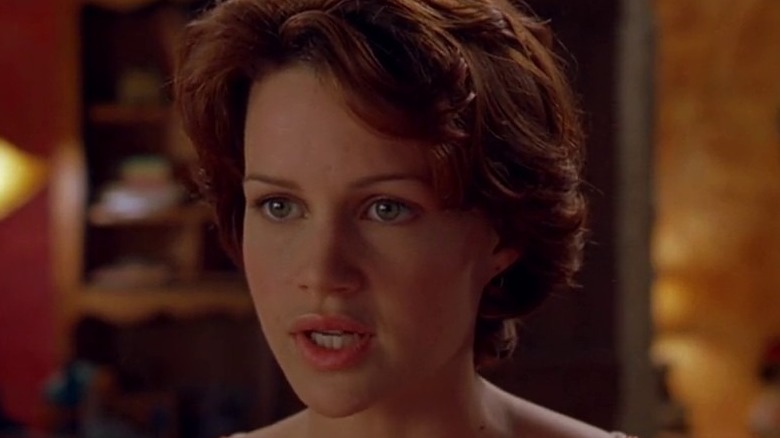 Dimension Films
After the release of "Troop Beverly Hills," Gugino had significant screen-time on several notable television series, including "The Buccaneers," "Spin City," "Hotel Alexandria," and "Chicago Hope." The actress later portrayed Ingrid Cortez, mother of Carmen (Alexa Vega) and Juni (Daryl Sabara), in the 2001 film "Spy Kids." She also appeared as the character in two of the movie's sequels, "Spy Kids 2: The Island of Lost Dreams" and "Spy Kids 3-D: Game Over." During a July 2021 interview with Variety, Gugino suggested that the role should have been given to an older actress. She told the publication:
"I was at least ten years too young for the role because I was supposed to have been a spy for ten years, then had two children who were now 10 and 12. I was 28 years old. But [director] Robert [Rodriguez] kind of said, 'My mom had ten kids and if we play this right, no one will ever question it.' I think it only hurt me a little because people did think I was older than I was for a period of time. But I would never have given up that experience. ... It was just this little tiny movie we made alone in Austin and it became a phenomenon that continues."
Gugino had roles in Watchmen & Sucker Punch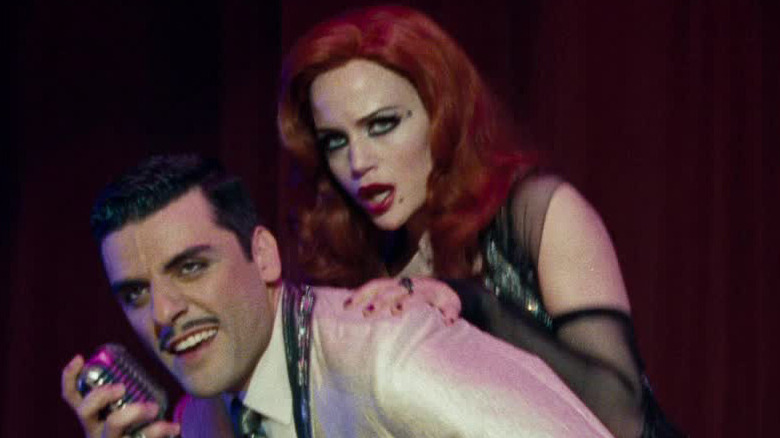 Warner Bros. Pictures
After "Spy Kids," Gugino appeared in a handful of other movies that were geared toward children, like "Mr. Popper's Penguins" and "Night at the Museum." However, the actress seems to gravitate to darker projects, as evidenced by her appearance in Zack Snyder's 2009 adaptation of the "Watchmen" comics and his 2011 fantasy film "Sucker Punch." In a July interview with Looper, Gugino discussed her involvement with "Sucker Punch," which was panned by critics upon its release. The 49-year-old noted she had an appreciation for her character, Vera Gorski, and explained that she "loved playing this dual character of this psychiatrist and this madam." She also suggested that she enjoyed Snyder's creativity with the film.
"I will always go with a filmmaker who is creating something that's unique ... I would rather see a movie that's one person's vision then sort of an amalgamation of a bunch of notes and a bunch of things that's trying to appeal to everybody. I just don't think art is about that," asserted the actress.
She scared audiences in Gerald's Game & The Haunting of Hill House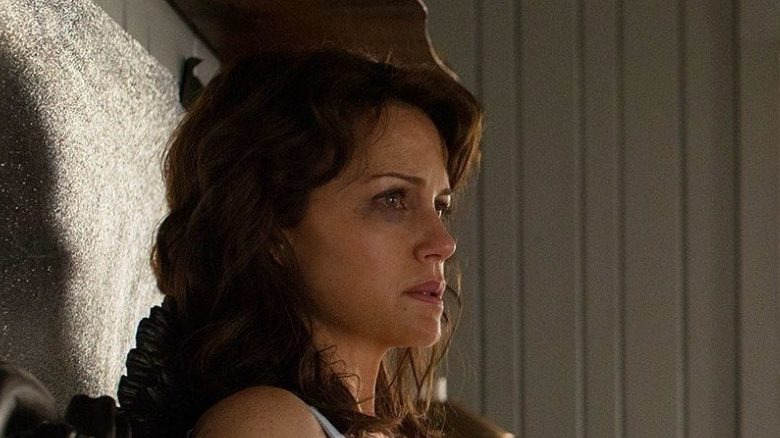 Netflix
In 2017, Gugino wowed audiences as Jessie Burlingame in the Stephen King film "Gerald's Game." The movie is disturbing for many reasons, including the fact that Jessie is a victim of severe abuse. While speaking to Yahoo! Entertainment, the actress discussed her character's tragic backstory. 
"When [sexual assault] happens — especially in our story when it happens to you as a child — the rules are so unclear. So often the person feels that they're culpable for something they didn't have anything to do with causing. I wanted to preserve that in Jessie's mental landscape: She's a woman who had to cut off something deep inside her and hasn't given herself the time and space to look at it," said the actress.
A year following the premiere of "Gerald's Game," Gugino appeared in a different spooky project. The actress portrayed Olivia Crain in the popular Netflix series "The Haunting of Hill House." During an October 2019 interview with SyFy Wire, Gugino explained why she believed the horror show immediately amassed a devoted fanbase, stating, "I think part of the reason it took off so quickly — for one, it's really good and it's really well made, but I think also... it delivers on a horror front but it also delivers on a psychological front. And I think that makes it more resonant than just a really cool, scary show."
Gugino stars in the 2021 film Gunpowder Milkshake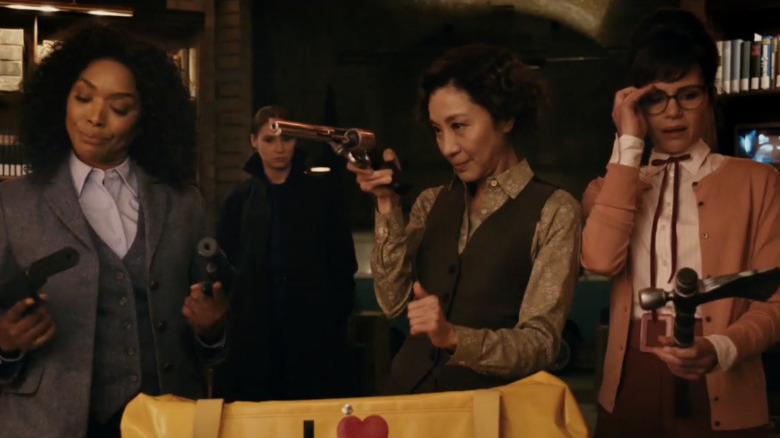 Netflix
While speaking to Looper, Gugino talked about her most recent film, "Gunpowder Milkshake." She explained that she was partially drawn to the movie because of its cast, which features the likes of Karen Gillan, Lena Headey, Michelle Yeoh, and Angela Bassett. "Lena and Karen were on board. I think Angela, Michelle, and I were all coming on board around the same time. So yeah, there's no doubt that it was — as we know, everything is in its interpretation. So once I started picturing these women playing these roles, it was sort of like, absolutely, let's go do this," said the actress. Gugino also revealed the film marked the first time that she acted alongside Gillan, Headey, Yeoh, and Bassett. She stated that she believes "maybe it's a testament to the fact that there were very rarely movies with five main female roles."
"I love acting with guys, but very often it's sort of one or two women and five guys or whatever. So absolutely that was a very, very special thing. I think we all registered kind of how cool it was on day one," continued Gugino.