What's The Song In The Adam Driver Centaur Commercial?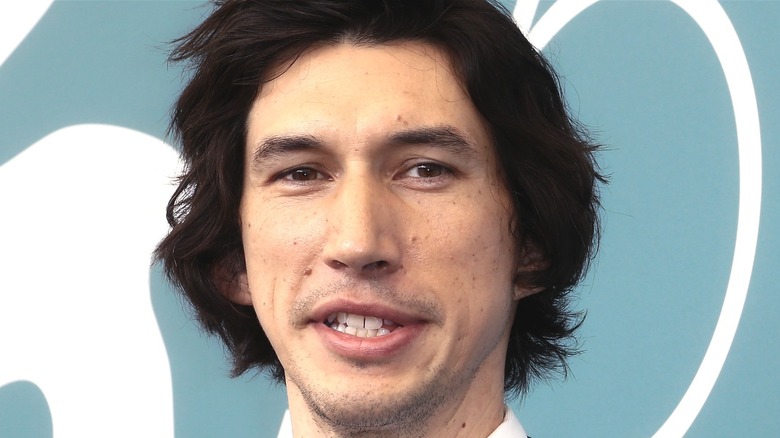 Shutterstock
A new cologne commercial featuring Adam Driver has been attracting attention on social media thanks to some stunning shots of the actor, his equine co-star, and a surprising twist ending.
In the Burberry Hero ad, which fans can see on the @FilmUpdate Twitter account, a shirtless Driver sprints across the beach, first at full speed, and then, because this is a cologne commercial, in slow motion. Viewers then see the actor, who came to prominence playing the conflicted "Star Wars: The Force Awakens" villain Kylo Ren, taking powerful strokes through the water before he eventually comes to the side of a horse.
The man and the horse, who are two distinct beings at this point, then reverse direction, apparently headed back to shore. Something happens on the way back, however, and both thrash in the ocean for a few moments, before an out-of-focus shot seems to reveal that they are now one; Adam Driver has transmogrified into a stately centaur.
The whole thing is odd in a rather on-brand way for Driver, as noted by fans on Twitter, but it works, in no small part thanks to the otherworldly but familiar music that drifts through the background. Here is the song from the new Adam Driver centaur commercial.
The song in the Burberry Hero commercial with Adam Driver is FKA Twigs' Two Weeks
While it may be hard to place the song in Adam Driver's new Burberry centaur commercial, it shouldn't be too surprising if it sounds familiar. The song is "Two Weeks" by U.K. artist FKA Twigs and was the lead single off of her celebrated debut album, "LP1," which was released in 2014.
When the song was first made available, it was quickly honored by Pitchfork with the site's prestigious Best New Track award, and The Village Voice placed it second on their list of the top songs of 2014. The album featuring the song, "LP1," garnered even further accolades, earning universal acclaim on Metacritic, landing on numerous best-of-the-year lists, and even receiving a nomination for Best Recording Package at the 57th Grammy Awards.
FKA Twigs' music video for "Two Weeks" also has something of a mythological feel to it. In that 2014 clip, FKA Twigs sings while seated on a pedestal in an ancient temple-like structure, surrounded by a set of significantly smaller backup dancers in the foreground, giving her a noticeably gigantic appearance. The producers of the Burberry Hero centaur commercial clearly saw a similar connection to the song, and its inclusion in the spot feels like a strong fit.