AMC Gearing Up To Fight More Eye-Popping Walking Dead Lawsuits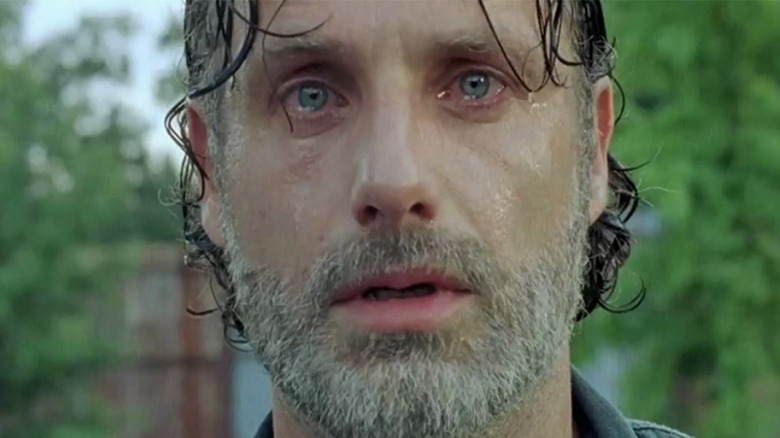 AMC
Executives at AMC probably wish they had to deal with zombies right now instead of the horde of lawyers about to descend on them.
In July 2021, a report showed the network settled a lawsuit brought on by "The Walking Dead" Season 1 showrunner Frank Darabont to the tune of $200 million. Darabont and Creative Artists Agency filed litigation in 2013 due to a dispute involving profit participation. The information of the payout came to light from a Securities and Exchange Commission filing that "essentially [wiped] out the [AMC's] free cash flow for 2021." There are serious ramifications the lawsuit can have for the future of television and who gets paid what. Still, for the time being, AMC's focus is likely on the looming suit from "Walking Dead" creator Robert Kirkman and others affiliated with one of the most popular TV dramas of the last decade.
Here are the basics of what you need to know about the upcoming "Walking Dead" lawsuits.
AMC will soon return to the courtroom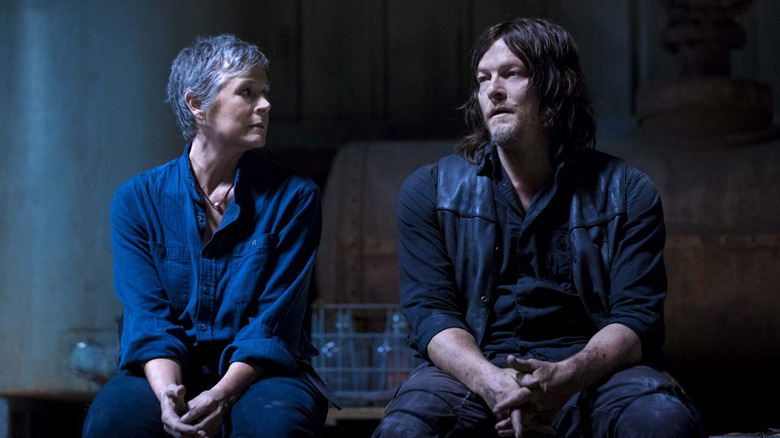 AMC
In July 2020, AMC seemed to have scored a massive win regarding the network's profit margins (via The Hollywood Reporter). A Los Angeles judge ruled that AMC paid Kirkman and executive producers Glen Mazzara, Gale Anne Hurd, Charles Eglee, and David Alpert fairly according to the guidelines laid out and what everyone initially agreed to. Ultimately, the judge ruled that it was within AMC's rights to define how to calculate modified adjusted gross receipts.
However, with news of Darabont and CAA receiving a huge payout, that same LA judge has allowed Kirkman and the other plaintiffs to pursue alternate amended claims, according to a newer report from The Hollywood Reporter. One has to deal with a breach of the implied covenant of good faith and fair dealing, while the other deals with tortious interference. The plaintiffs and AMC will still have to argue their respective cases, and the entire 16-page ruling has been uploaded to THR for you to peruse at your leisure.
Keep your eye on this case in the weeks and months to come. For the time being, The final season of "The Walking Dead" premieres on August 22, with new seasons of "Fear the Walking Dead" and "The Walking Dead: World Beyond" coming down the pipeline, too.