The Real Reason Thomas Jacobs Was Sent Home On The Bachelorette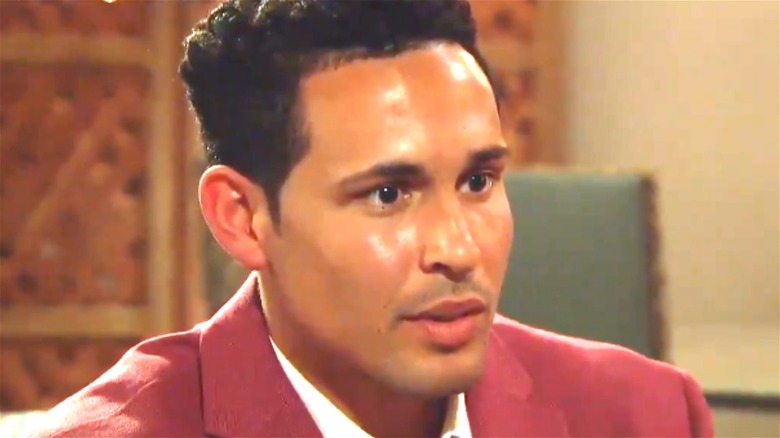 ABC
Most seasons of "The Bachelor" and "The Bachelorette" have a few villains, some of whom are totally unbearable and are gone within the first few episodes and some of whom last a little bit longer as the lead takes some time to recognize the contestant's flaws and red flags, usually with the help of other contestants badmouthing the villain. Thomas Jacobs was the latter type in the current, Katie Thurston-led season of "The Bachelorette," and he was set home in the fourth episode after Katie lost trust in him after many of her other suitors came to her with stories of how Thomas was not there for the right reasons and a manipulator who would say anything to get himself out of a sticky situation.
Previously, Thomas made himself a target when he admitted that he had initially come on the show hoping that he would become the star of the next season of "The Bachelor," which is not something contestants are supposed to admit aloud — because they're supposed to be open to the possibility of finding love with the lead. Katie — after hearing all the sides of the story she needed to hear about his disingenuousness — decided to send Thomas home by publicly calling him out during a rose ceremony, saying "You told me things I wanted to hear. What I learned about you tonight is that you're selfish, unkind and a liar. Your Bachelor audition ends tonight. So get out."
But it turns out that the thing that made Katie truly decide to send Thomas home -– the thing that made her describe him as "unkind" –- wasn't even shown during the show. She had to go on a podcast to explain what really happened.
Katie will not be with a mean person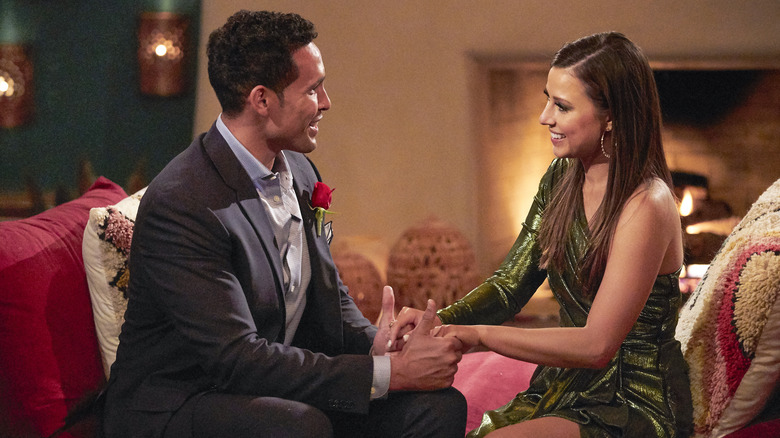 Craig Sjodin/ABC
During an appearance on former Bachelor Nick Viall's podcast "The Viall Files" (via Showbiz Cheatsheet) Katie revealed that it wasn't only Thomas' ambition and slick talk that got him sent home. In fact, the thing that made her decide once and for all didn't make it to air. Fans saw enough to understand why she got rid of him, but it wasn't the whole story. 
"There's only so much you can show in a two-hour episode," she said. ""One thing that I wish was shown which was kind of like the nail in the coffin for me was Thomas came forward and said he was kind of mean to Tre [Cooper, another contestant who had a lot of conflict with Thomas]. And Tre is the most kind-hearted man."
She said that once I heard that, it confirmed that her own experience with finding Thomas to be unable to communicate in an effective way was part of a larger pattern, and being mean to Tre, "a sweetheart," was totally unacceptable. "I wasn't going to waste time with him," she said. "Like, yeah, he's hot, and I really was hoping, to be honest, to take him to the fantasy suites. But I don't have time to waste. And so I was like 'You gotta go.'"
Thomas was not present at Monday's "Men Tell All" episode of "The Bachelorette," so he seems like he has nothing else to say publicly about his exit.