The Google Search That Led To This Character In James Gunn's Suicide Squad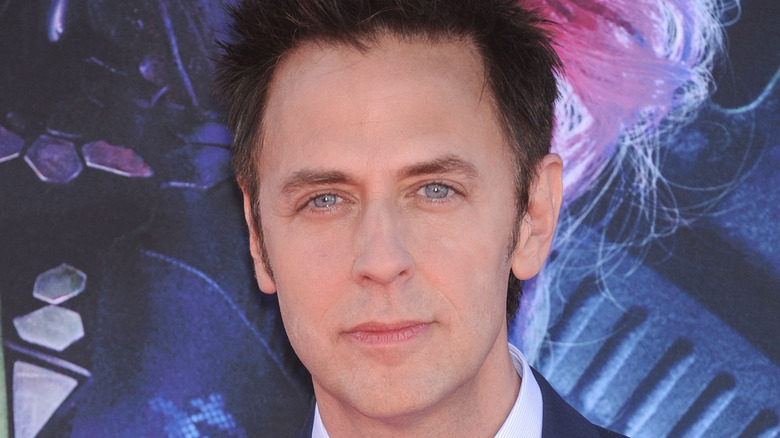 Shutterstock
James Gunn knows how to bring interesting comic book characters to life on the big screen; for proof, just look at "Guardians of the Galaxy" and its sequel. Gunn somehow made a talking raccoon and a mumbling tree lovable and fan-favorite characters, and now, he's continuing that tradition with DC's "The Suicide Squad." Tasked with reinventing a film regarded as utter trash from just a few years ago, Gunn is recreating the antihero team-up flick, with some original squad members returning.
Margot Robbie is back as Harley Quinn, while Jai Courtney and Joel Kinnaman return as Captain Boomerang and Rick Flag, respectively. The rest of the Suicide Squad crew are all-new characters pulled from the DC comic books, and some are a little more obscure than others. In a recent press event for "The Suicide Squad," Looper learned how Gunn decided to choose the other characters for his new movie. It turns out Google was his friend when it came to selecting one of the movie's oddest characters.
James Gunn used Google to choose a Suicide Squad character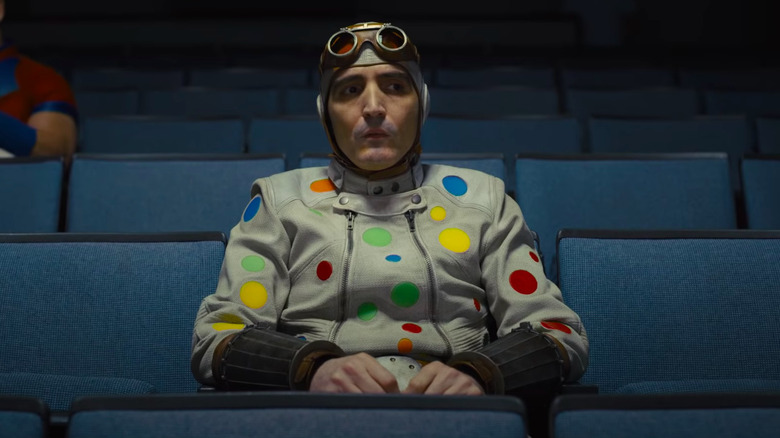 Warner Bros.
At "The Suicide Squad" press event, James Gunn revealed he chose all of the characters for the film in different ways. "I knew I needed this story I needed to tell, and there were some characters like Harley, who I wanted to put in the movie, and Boomer, and these characters that I liked a lot, and I liked the actors who played them," the director revealed. Gunn then went on to explain he wanted to include a character that was "thought of as a lame supervillain."
So, as one does, Gunn went to Google and searched for the "dumbest supervillain of all time." One name kept coming up search after search — Polka-Dot Man, also known as Abner Krill. That was all the convincing Gunn needed, and he decided to use the bizarre villain in his project. "Being able to take a character like that and then give him heart was fun for me," Gunn revealed. David Dastmalchian, who portrays Polka-Dot Man in the film, admitted he had no idea who the character was at first. The actor said he was embarrassed about not knowing who Abner Krill was, given that he's been an avid comic book collector and reader his whole life — but Dastmalchian was happy when he finally read the script and saw how Gunn was bringing the odd baddie to life.
You can catch Polka-Dot Man in all his glory when "The Suicide Squad" hits theaters and HBO Max on August 6.