The Forgotten '90s Romance That You Can Catch On HBO Max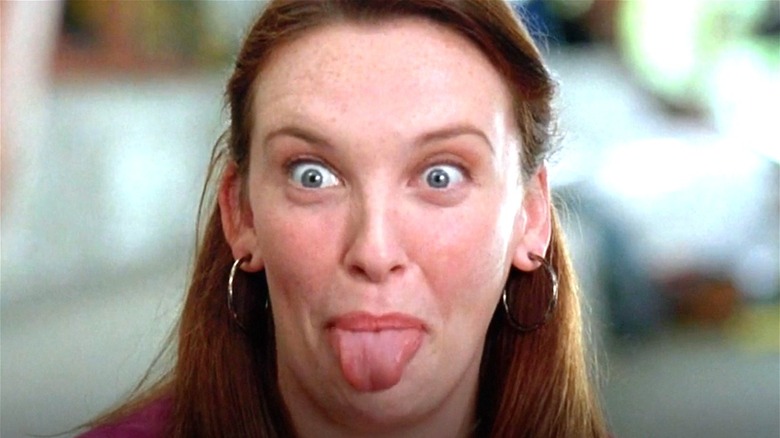 Roadshow Entertainment
There's always something new (or old) to watch on the many streaming platforms out today, and HBO Max is no different. While many people head over to the site to watch the new Warner Bros. films and HBO dramas like "Succession," HBO Max actually has quite a few great hidden gems, and there's one in particular that people should immediately add to their watchlist. 
Before she became a world-class star known for hit films like "Hereditary" and "The Sixth Sense," Toni Collette started out acting in her home country of Australia. While she gained notice for earlier work, Collette's breakthrough role came in the form of a romantic comedy called "Muriel's Wedding," in which she plays an awkward, self-centered woman whose whole life revolves around her dream to have an extravagant wedding and move to Sydney, though not necessarily in that order. The movie came out in 1994, at a time when the romantic comedy genre dominated the entertainment industry. Right now, we are seeing a slight revival of this movie genre, with hits like "Crazy Rich Asians" and "The Big Sick" coming out, but the '90s is still the decade to beat. 
Luckily for fans of classic romcoms, the crazy comedy "Muriel's Wedding" is currently available to stream on HBO Max. 
Muriel's Wedding is a romcom about a wedding obsessed outcast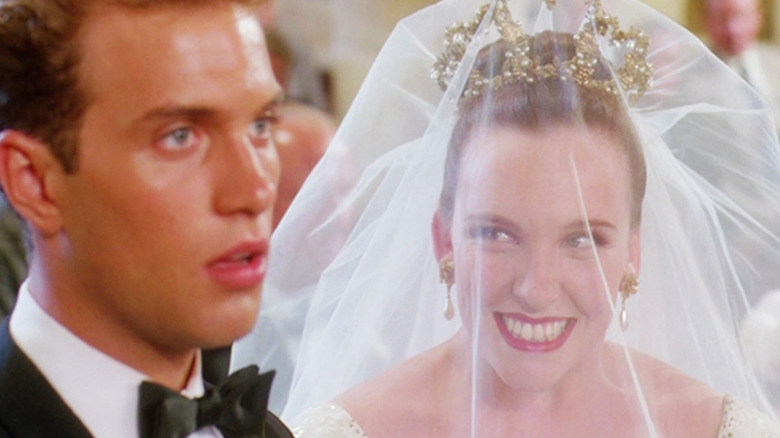 Roadshow Entertainment
If you are looking for a romantic comedy with a uniquely biting sense of humor, zany Australian characters, and a genuinely touching story, "Muriel's Wedding" is the movie for you. Collette's character Muriel Heslop is a bit hard to like at times as she spends a lot of the movie in her own world, daydreaming about the dream wedding that she sees as the answer to all of her problems. She desperately wants to leave her small town of Porpoise Spit (yes, you read that right), and get away from her controlling and corrupt father and the bullies she calls her friends. 
Fortunately, she reconnects with an old friend from high school, Rhonda Epinstall (Rachel Griffiths), who appears to understand Muriel and all of her ambitions, and soon enough they're moving in together in Sydney. While things start looking up from there, with Muriel slowly becoming a better person and experiencing new things, this is all thrown out the window when she gets an offer for marriage from an attractive professional swimmer from South Africa. 
"Muriel's Wedding" is consistently hilarious and surprising, and the film earned Collette her first Golden Globe nomination. Simply put, they don't make movies like this anymore, and it's about time that "Muriel's Wedding" gets the attention it deserves from romcom fans and film aficionados alike.