James Gunn Has An Amazing Pitch For A Marvel & DC Crossover Film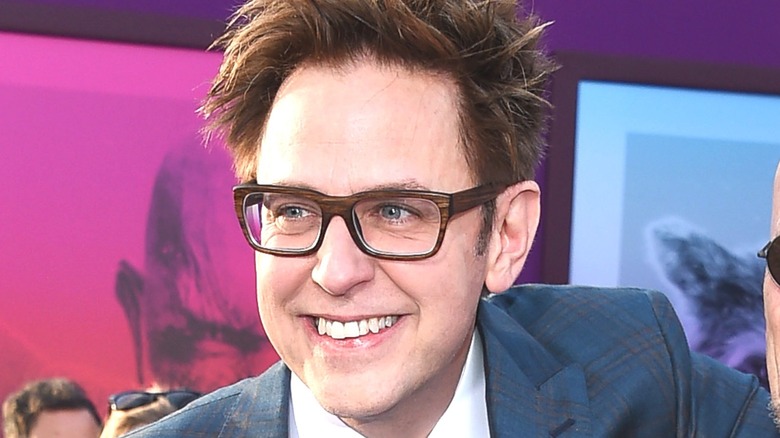 Shutterstock
Actors jump the ship from Marvel to DC Films frequently and vice versa. Christian Bale may be known around the world as Batman in Christopher Nolan's "The Dark Knight" trilogy, but now, he may have another iconic comic book character under his belt when he portrays Gorr the God Butcher in "Thor: Love and Thunder." Other noteworthy actors to play both sides include Michael Keaton, Willem Dafoe, and Ryan Reynolds, to name a few.
However, such commonality can't be found with directors, which is what makes James Gunn such an eclectic choice to helm the upcoming "The Suicide Squad," set to come out on August 6. Gunn made "Rocket Raccoon" and "Drax the Destroyer" household names with his "Guardians of the Galaxy" franchise, which he will come back to in the near future to helm the third installment. It's clear he understands how to make obscure characters relatable and funny to mass audiences.
His involvement with both studios makes it no surprise he has some ideas on how the two franchises can merge on the big screen. Marvel and DC have had crossovers in the comics over the years. However, seeing these box office heavyweights duke it out on the big screen would provide next-level entertainment. Forget about any ideas you had about a potential crossover because there's no way you're going to see Gunn's pitch coming.
Gunn's pitch is off-the-walls insanity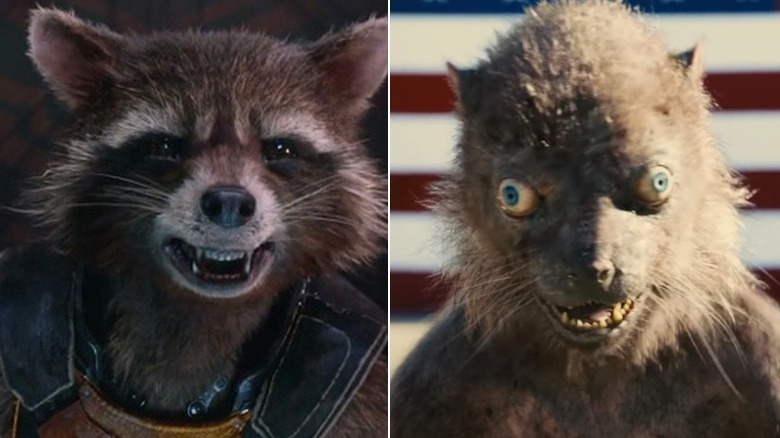 Walt Disney Studios Motion Pictures/Warner Bros. Pictures
Some fans may want to see Batman and Iron Man go head-to-head in a big-screen adventure. Sadly for those folks, Gunn has something drastically different in mind. It seems as though any time the filmmaker sits down for an interview, people ask about a DC/Marvel crossover. When someone asked him about the prospect over Twitter and which characters he would want to use, he jokingly responded, "King Shark, Rocket, Weasel, & Groot." The CGI team-up would undoubtedly be enough to break the internet, but he recently revealed another team-up that struck his fancy.
When Gunn appeared on the ReelBlend podcast, he mentioned, "I would really be happy to do a Harley Quinn and Groot movie. Not only have I thought about that, but I have actually talked about that to the heads of both Marvel and DC. It's like everybody's open to everything, but whether anything would ever happen, who knows? But the idea of being able to bring Marvel and DC together in a movie, that would be really fun for me." Wherever there's Groot, his buddy Rocket Raccoon is sure to follow. No doubt the feisty mammal would get into plenty of verbal shoutouts with Harley.
However, don't expect a poster for "Two Guardians and a Harley" to show up at your local cineplex any time soon. While Gunn admits it would be fun, he also has a pretty good point against pursuing such match-ups: "I find it disconcerting at times that many folks seem more interested in crossovers, cameos, references & post-credit scenes than they do the actual story & characters of a specific film!" Of course, anything's possible, and there's at least a sliver of hope the superhero version of "Who Framed Roger Rabbit?" could form eventually.