The NCIS Plot Hole From Season 16 That Fans Can't Get Over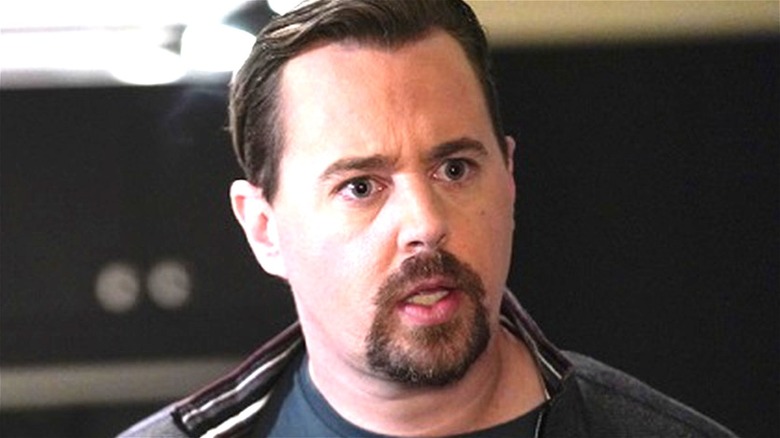 CBS
After 18 seasons on the air, it's not that surprising to hear that "NCIS" might have a few moments here and there that don't quite make sense in terms of the show's long timeline. With the show easily bingeable on streaming services, fans are discovering disparities that might not have been obvious when they could only watch the show on a week-by-week basis. 
One such plot hole that has bothered fans in recent months is one regarding the darkest thing Leroy Jethro Gibbs has ever done: killing the man who murdered his wife and daughter while he was serving in the military. This is a point that has lent a note of depth to the character played by Mark Harmon, who is normally such a stickler for rules, and it could still prove to be his downfall in the series. The storyline is an important point of character development for Gibbs, and has been touched on in multiple seasons. In Season 3, the existence of his former wife and child was revealed, with the final two-part episode, "Hiatus," showing killer Pedro Hernandez in flashbacks. In the later episodes of Season 7, Abby (Pauley Perrette) finds out about Gibbs' past. 
However, in Season 16's "...and Executioner," the current members of Gibbs' crew finally find out, and herein lies the purported plot hole, as pointed out by "NCIS" fans on Reddit. They're clearly not able to get past this one, and here's why.
McGee was surprised by Gibbs' revelation, but he should not have been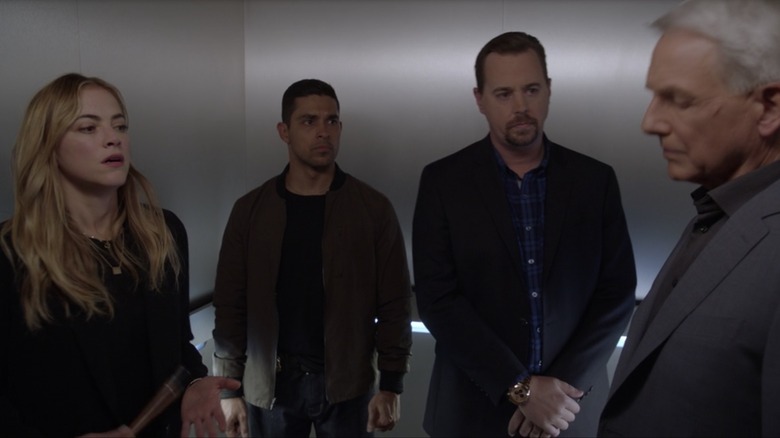 CBS
In the final episode of Season 16, Gibbs finally finds it necessary to tell Nick Torres (Wilmer Valderrama), Tim McGee (Sean Murray) and Ellie Bishop (Emily Wickersham) about the killing he committed after they confront him about his recent unusual behavior. "I killed the man who killed by family," he tells them. When McGee learns the news, he acts as shocked as everyone else, but that fact doesn't track, according to fans. After all, McGee joined NCIS in Season 1 and was around for several previous revelations and the incident in Season 7 which Gibbs was kidnapped by someone working for Paloma Reynosa, Hernandez's daughter and head of the Reynosa cartel. u/Napoleon1633, in pointing out the plot hole, noted, "Maybe this is the first time McGee has heard Gibbs say it himself but it's definitely not the first time he's had to confront the issue."
Other fans had also noticed. "Yea I just watched this a few weeks ago and it really f'ed with me because I could have sworn McGee new about Pedro, because it came up so much," said u/weebo_lord. The original poster also pointed out that by the time Season 16 rolls around, Gibbs' revenge is pretty much an open secret, and there's no way McGee doesn't have that information by now. However, as u/devilintheeden said, "It's not the first time that writers forgot things."
That's not the only plausible explanation. Others on the thread noted that McGee's shock could have come from hearing Gibbs admit it for the first time aloud. u/The5Virtues said, "I always took that to be McGee acting like it was news to him for the sake of plausible deniability. The more he admits to knowing about Gibbs' vigilante activity the more problematic it is for his own career and freedom," while u/Sharp_Reputation said that hearing the words might have been a "gut punch." 
There's always the other possibility, as proposed by others: McGee could have lied, even though supposedly he's not very good at that.