The Villain Of Marvel's Moon Knight Series May Have Just Leaked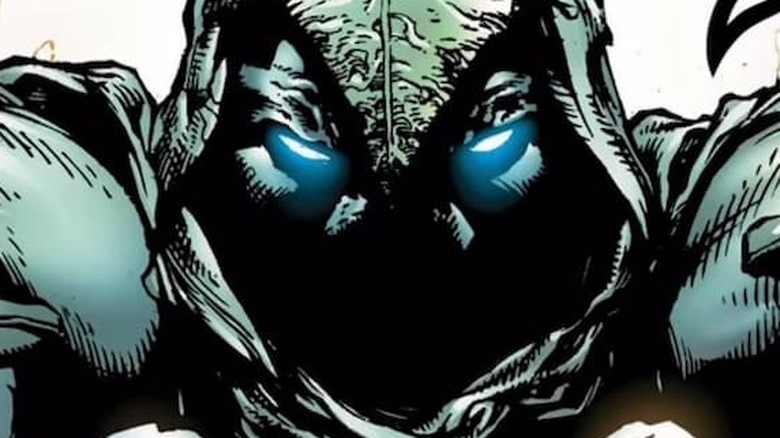 David Finch/Marvel Comics
Disney+ has largely dealt with familiar faces thus far as it adds the MCU to its lineup of streaming series. Over the course of 2021, we've seen shows like "WandaVision," "The Falcon and the Winter Soldier," and "Loki" use existing MCU characters to increase their TV presence. While that trend will largely continue through the year, late 2021 is meant to usher in Kamala Khan, AKA Ms. Marvel, and she's just the beginning.
The MCU TV landscape changes dramatically in 2022, with both She-Hulk, and, relative to our interests today, Marc Spector, AKA Moon Knight.
We've known for a little while that Oscar Isaac will play Moon Knight. We also know the history of the character from the comic books — he is a former mercenary who dies in Egypt, but is resurrected by the god Khonshu to dole out a little vigilante justice. In short, Moon Knight is Batman if Batman had multiple personalities as a superpower.
With all that information at the ready, one of the biggest unknown factors is Moon Knight's first major villain. Today, it looks like we may have our answer.
Who is Midnight Man and what does he mean to Moon Knight?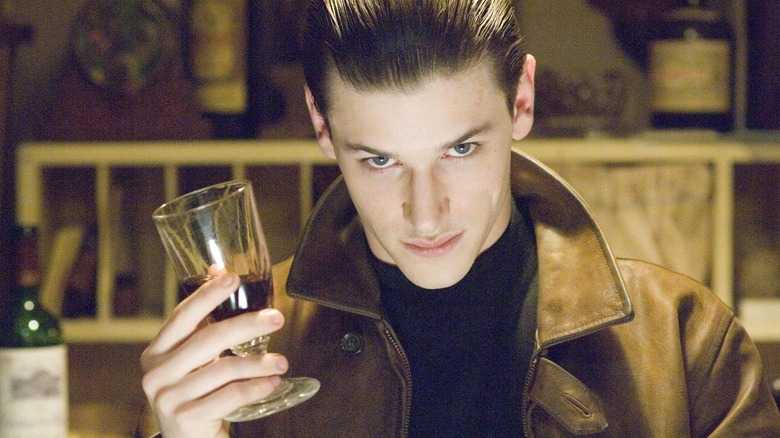 The Weinstein Company/MGM
You never know where a leak will originate, but it looks like talent agency Hamilton Hodell has spilled the beans on one of the actors in their roster, Gaspard Ulliel. Not only is Ulliel listed as being a part of "Moon Knight," but his role is also listed on Hamilton Hodell's website. The character name links up with a heavy hitting villain from the Moon Knight comic books: Anton Mogart, AKA Midnight Man.
Ulliel is known for his work on movies like "Brotherhood of the Wolf" and for playing Hannibal Lecter in "Hannibal Rising." As for Midnight Man, he starts out as an art thief, but after being caught by Moon Knight, he finds himself left for dead in a sewer, where his face is largely melted off by the toxic sludge of the New York waterways.
Fans have ideas for what they want from "Moon Knight," but what's particularly exciting about the possibility of Midnight Man being a part of the series is that it also opens up the opportunity for him to team with another major Moon Knight baddie, Raul Bushman. Not only that, but Midnight Man also has an illegitimate son in the comics named Jeff Wilde, who winds up playing ally (and eventually enemy) to Moon Knight.
Take this rumor with a pinch of salt, but Midnight Man makes a lot of sense as a Season 1 enemy for Marc Spector. "Moon Knight" is coming to Disney+ in 2022.