Jason Isaacs Boards Star Trek: Discovery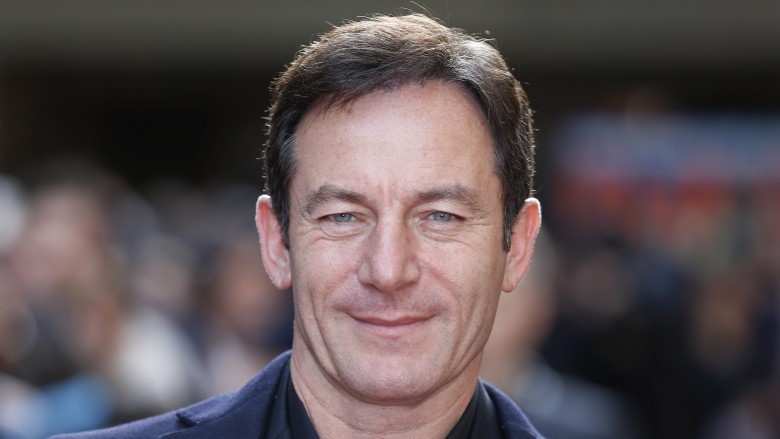 Getty Images
And the saga of CBS' Star Trek: Discovery continues. The project, which has been delayed multiple times due to various production issues, has added another cast member soon after production finally began.
According to The Hollywood Reporter, Harry Potter actor Jason Isaacs is set to join the cast as Captain Lorca, who runs the USS Discovery. The 13-episode prequel to the original Star Trek TV series is set to follow the crew of the ship, with the first season revolving around "an incident and an event in Star Trek history that's been talked about but never been explored." Other cast members include The Walking Dead's Sonequa Martin-Green, who plays lieutenant commander Rainsford; Hellboy's Doug Jones, who plays science officer Saru; Rent's Anthony Rapp, who plays science officer Stamets; and TRON: Legacy's James Frain, who will play Spock's father Sarek. Chris Obi, Mary Chieffo, and Shazad Latif will take on three Klingon roles, while Terry Serpico, Maulik Pancholy, Sam Vartholomeos, and Michelle Yeoh will also appear.
Created by Hannibal's Bryan Fuller (who also was a writer on Star Trek: Deep Space Nine and Star Trek: Voyager) and Alex Kurtzman, writer/producer for the 2009 Star Trek reboot and its 2013 sequel Star Trek Into Darkness, the series was originally set to be the first ever to premiere on CBS' digital All Access platform. However, it has been plagued by issues, including Fuller leaving the show so that he could focus on American Gods.
With Isaacs' casting, the show might finally be starting to shape up, and, according to the latest update from CBS CEO Les Moonves, the series will (hopefully) be ready to premiere late this summer or this fall. In the meantime, see what we want to see when the show finally does fly onto our screens.