Dexter's Best Love Interest From The Series According To Fans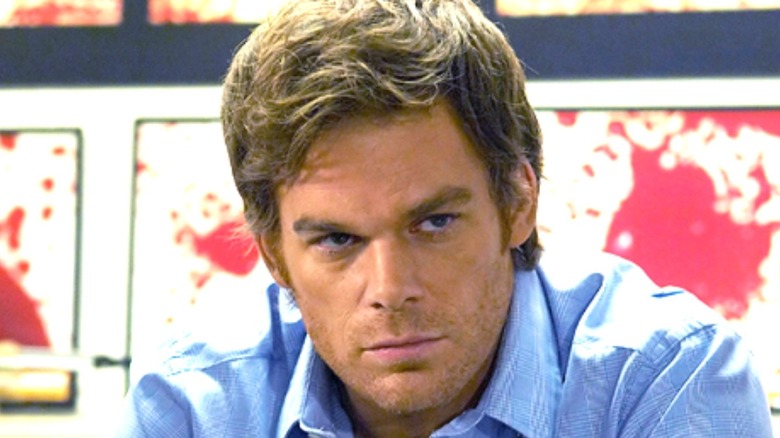 Showtime
Developed by James Manos Jr. and based on Jeff Lindsay's novel "Darkly Dreaming Dexter," the Showtime drama "Dexter" ran from 2006 to 2013. The series follows Dexter Morgan (Michael C. Hall), a blood spatter analyst by day and serial killer by night. Living by his adopted father's "code," Dexter only targets other killers — those who have slipped through the cracks of the criminal justice system — as a means to scratch his psychopathic itch.
Much to the delight of "Dexter" fans everywhere, it was announced in October of 2020 that "Dexter" would be returning for a 10-episode limited series revival (via The Hollywood Reporter). In April of this year, Showtime released the first teaser trailer for the revival, following it up with another in May. Between the teasers and a string of exciting casting announcements (both Trinity Killer actor John Lithgow and Jennifer Carpenter aka Dexter's sister, Deb, will be returning in some capacity), fan anticipation is at an all-time high.
As a result, the "Dexter" subreddit (which has over 77,000 members) has been awash in fresh fan discussions, such as this one exploring which of Dexter's love interests was the best match for the secret killer. There was Rita (Julie Benz), Dexter's sweet and well-meaning wife who was tragically — and shockingly — murdered by the Trinity Killer in the fourth season. Then there was Lumen (Julia Stiles), who Dexter collaborated with in Season 5 to catch her abusers, as well as Hannah (Yvonne Strahovski), a killer in her own right, and someone Dexter was able to connect with on a deeper level in the last two seasons.
But, which of the love interests is the best? Here's what fans have to say.
Most fans prefer Rita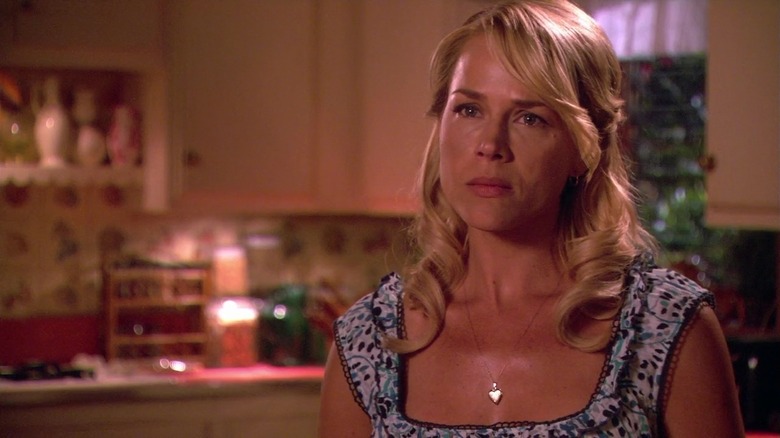 Showtime
Reddit user u/PedWayne, who wrote, "I wonder which partner is best for dexter and why? Which trait of that person you think is best for him and/or fit him best?" The user posted a poll to accompany the preface, which included Rita, Lumen, Hannah and even Deb, Dexter's adopted sister, who briefly believed she was in love with him.
Out of the 471 votes, Rita won by a large margin with 235 votes. In favor of Rita, user u/DogecoinOfVenice wrote, "Rita because it evened him out ... She's the only one that provided Dexter with a regular life." 
Offering further support, user u/thaman05 explained, "Rita, as Deb put it is 'perfect' for him ... That scene at the dinner table where he asks her if she has a dream, and she responds to have a boring and normal life, in which he says his dream is to be 'content'. It sealed the deal, they both have the same dream. They both balance each other to give both of them that sense of normalcy. And of course with the kids, they are a wonderful family."
Of course, fans pointed out the one thing that Rita wouldn't have been able to give him — user u/MillenniumGreed wrote, "Rita's good traits are that she made him more human. He genuinely cared for her and they bonded through their trauma. On the other hand, she'd have never accepted his dark side." To make it a bit more complicated, we know that both Lumen and Hannah did accept his dark side — which is ultimately why Dexter was hurt when Lumen left and why he dreamt of a future with Hannah.
Regardless, the poll undeniably paints Rita as the fan-favorite love interest.