The Action Horror Movie That Has Netflix Subscribers Gripping Their Seats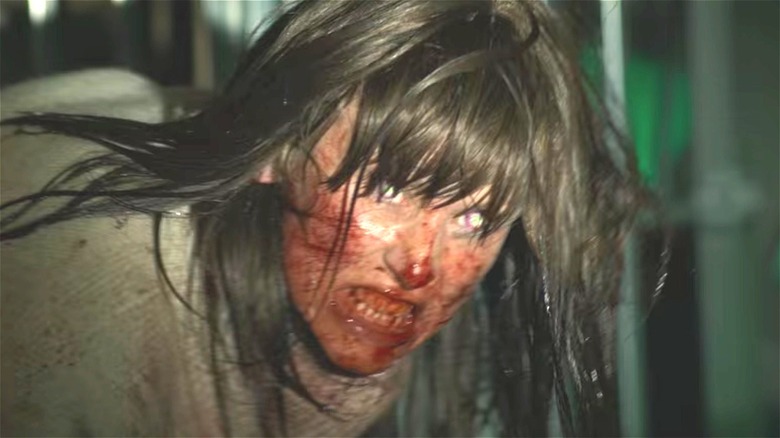 Netflix
Fresh off the heels of "A Classic Horror Story" and the "Fear Street" trilogy, Netflix's summer of scares continues with a new foreign release. The streaming service offers a variety of international horror films such as "May the Devil Take You" and "Eerie," allowing horror fans to explore new corners of the genre.
The latest addition is "Blood Red Sky," a German film directed by Peter Thorwarth. Blurring the lines between action and horror, the film follows single mother Nadja (Peri Baumeister) and her young son Elias (Carl Anton Koch) on a transatlantic flight as they are en route to find a cure for her mysterious illness. However, their journey is complicated when a group of violent terrorists hijacks the plane and their lives are on the line.
Little do they know, though, that Nadja is ready to take the overprotective mother trope to a monstrous new level as she reveals the killer details of her condition.
Hijacking the hijacked flight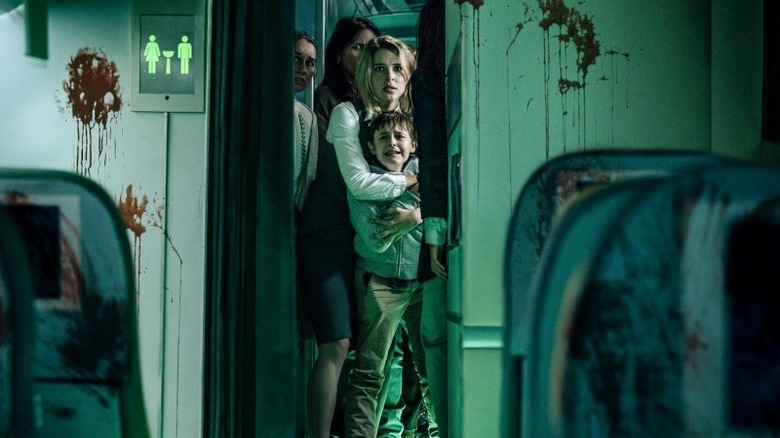 Netflix
Described by Letterboxd users as "From Dusk Till Dawn" meets "Snakes on a Plane," the film's quickly-delivered twist reveals that Nadja is actually a vampire. Her attempts to quell the supernatural side effects of her condition were to protect her son's perception of her, but the dangerous flight left her no choice but to unleash her inner monster.
​​Her willingness to risk everything to save Elias naturally creates tension between the two. What child wouldn't be shocked to find out their parent is actually a vampire? RogerEbert.com film critic Brian Tallerico pointed to their dynamic as a strong point in "Blood Red Sky," but was critical of the execution of a fun idea. Giving a 1.5 out of four-star rating, he wrote that the film "misses its potential in some way in almost every scene" and expressed that it needed more "dumb fun."
On the other hand, Bloody Disgusting's Meagan Navarro was more impressed by the film's intensity and rated it four out of five skulls. She said the Netflix original "defies expectations" and called it a "surprisingly savage little gem that sticks with you."
The terrorist-hijacking-turned-vampire-hijacking thriller may not be for everyone, but horror fans are eager to check out Netflix's latest addition to the genre.