The One Thing Voice Actor Vanessa Marshall Would Change About Her Star Wars Character Hera - Exclusive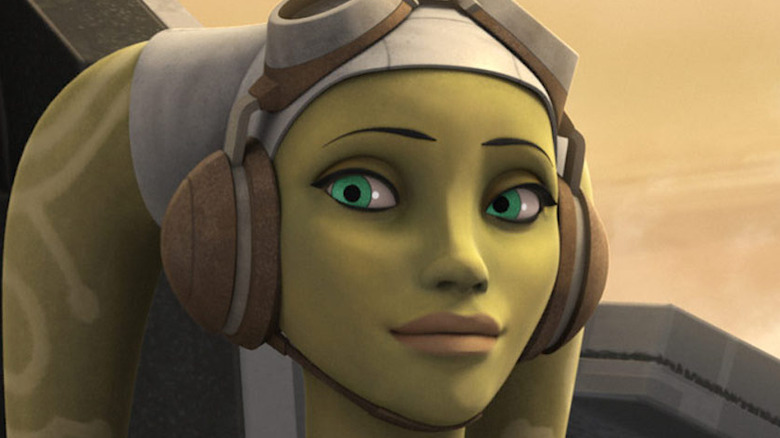 Lucasfilm
Vanessa Marshall has lent her voice to numerous high-profile characters in the world of animation — including Black Widow on "The Avengers: Earth's Mightiest Heroes," Gamora on the "Guardians of the Galaxy" series, and Wonder Woman in two of the animated "Justice League" films — but her best-known and most consistent role is as Hera Syndulla in the animated "Star Wars" universe.
Marshall helped originate Hera, a Twi'lek revolutionary pilot who commands the freight ship Ghost, in the animated "Star Wars: Rebels" series, which ran for four seasons from 2014 to 2018. The character has since popped up all over the "Star Wars" franchise — comics, novels, video games, and even had ever-so-subtle Easter-egg moments in the live-action films "Rogue One: A Star Wars Story" and "Star Wars: The Rise of Skywalker." Hera's most recent appearance is on the latest "Star Wars" animated series, "The Bad Batch," which is currently streaming on Disney+.
A formidable leader with a no-nonsense style, Hera is the heart and soul of the Ghost and a great asset to the early rebellion against the Galactic Empire. But, according to Marshall, she has one shortcoming.
Vanessa Marshall offers a surprising take on Hera and Kanan's relationship in Rebels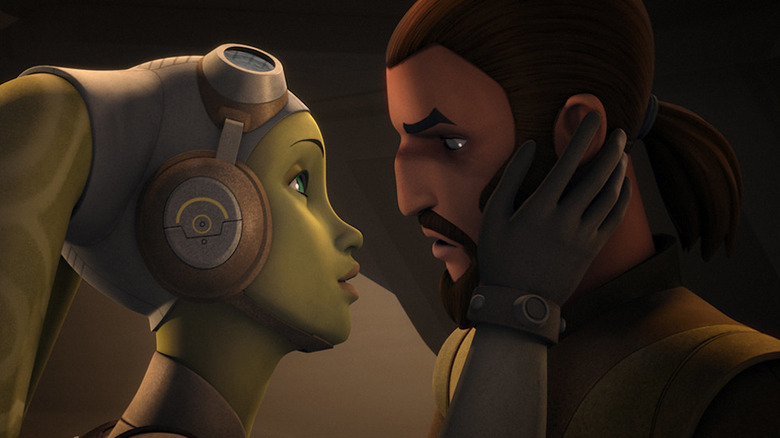 Lucasfilm
On "Star Wars: Rebels," Hera had an enigmatic relationship with Ghost second-in-command Jedi Knight Kanan Jarrus (voiced by Freddie Prinze Jr.). The series toyed with a will-they-or-won't-they scenario between the two until the final season, when Hera and Kanan shared an on-screen kiss. Soon after, Kanan died saving Hera and her crew. It's a pivotal moment that Marshall believes may have changed Hera forever.
"When Hera loses Kanan ... she was so focused, and I admire her focus, but I think she wishes that she had taken more time to be present with Kanan and is heartbroken because of that," says Marshall. "But she had to focus because lives would have been lost. It was really non-negotiable." And that's the one flaw Marshall believes Hera has. "I think one thing, maybe, she could do is lighten up a little bit," she says. "She was so serious [in 'Rebels'] and ... I think she was organized that way. But it might have cost her precious intimacy with someone that she cared very much about. So, she might need to lighten up."
As for the presumed romance between Hera and Kanan, Marshall offers a surprising opinion about why it never really got off the ground, even though their supposed offspring appeared in the series finale of "Rebels." "People would always ask me, 'Well, is there a romance between the two of them?'" says Marshall. "And I would say, 'Absolutely not!' Their lives hang in the balance. They don't have time for silly romance. I mean, my goodness, they have to go save people's lives."
Marshall currently voices Hera on "Star Wars: The Bad Batch," which is now streaming on Disney+, with new episodes premiering every Friday.