The Truth About How Henry Golding Was Cast In Snake Eyes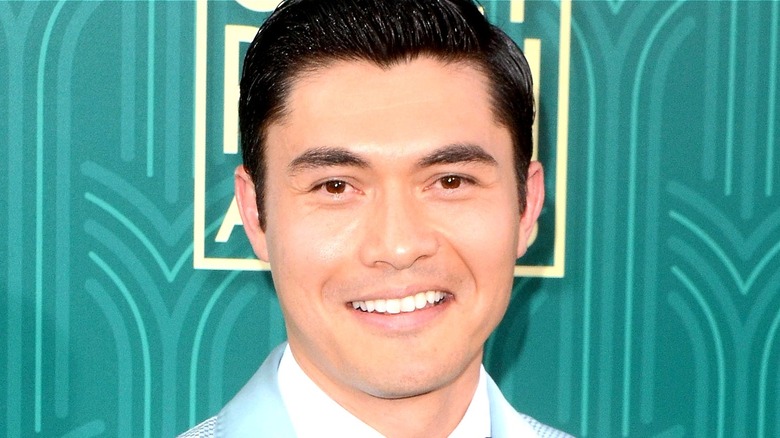 Shutterstock
The premiere of "Snake Eyes: A G.I. Joe Origin Story" is right around the corner, with the Robert Schwentke-directed action film set to be released on July 23, 2021. The story — written by Evan Spiliotopoulos, Joe Shrapnel, and Anna Waterhouse — follows a mysterious fighter known only as Snake Eyes, as he joins a ninja clan called the Arashikage to train as an elite warrior. An origin story, this path will lead Snake Eyes to join G.I. Joe.
Taking on the lead role of Snake Eyes is Henry Golding, the Malaysian-British actor who rose to prominence as the co-lead in the ultra-popular 2018 romantic comedy, "Crazy Rich Asians." Following that breakout role, he went on to co-star in films such as the romantic drama "Last Christmas" alongside "Game of Thrones" star Emilia Clarke and the ensemble action comedy "The Gentleman," both of which came out in 2019. 
Those who have seen the "Snake Eyes" trailer will probably agree that Golding seems more than fitting for the role, but as it turns out, it wasn't such an easy decision for the producers to cast him. Here's what they had to say about choosing Golding.
Producers were hesitant because of Golding's rom-com rise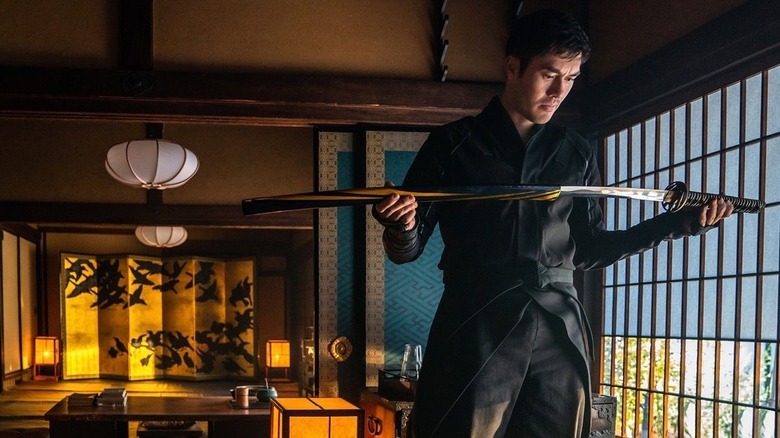 Paramount Pictures
In an interview with Entertainment Weekly, producer Lorenzo di Bonaventura revealed that there was a "lively debate" between the Paramount producers about reaching out to Golding to star. Lorenzo di Bonaventura explained, "I'll say accessibility was a really important characteristic that we were looking for with this particular movie. This is an origin story. This is something where [the title character] is supposed to be very vulnerable. And yet, he's also supposed to have a lot of ... I'll say machismo."
It turns out that producers were a bit worried about Golding's "machismo" since he had become famous for starring in a romantic comedy. The "Snake Eyes" producer continued, "He comes out of the romantic-comedy world. We had a list of people. You always put one together ... We ended up saying, 'He's our first choice. Let's go to him.'"
As soon as they met with Golding, di Bonaventura and the other producers realized they had made the right choice. He told EW, "He has a lot of physicality, and what I have learned over doing many, many action pictures is you can teach people action if they're athletic. If they're not athletic, good luck. You can tell almost by the way somebody walks. Henry had it — and also had the drive to do it, which was important to us because you're trying to do something with the G.I. Joe franchise which hasn't been done."