Big Timber Season 2 - What We Know So Far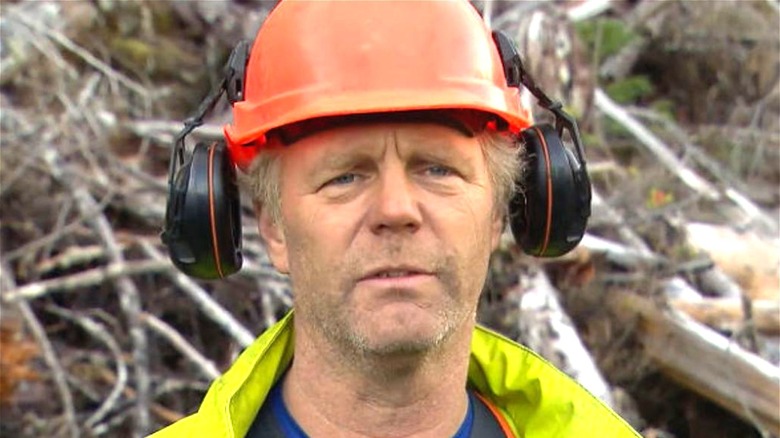 History/Netflix
A few decades ago, this article would have been printed on actual paper — something that would be impossible if it weren't for the efforts of loggers and lumberjacks across the world. Beyond that simple fact, however, most people don't know much about the logging industry. Our civilization is literally built on timber, yet the most the layperson sees of logging is in its final product. Thankfully, reality shows like "Big Timber" exist to show us all the story behind the planks and paper pick up at the local hardware store.
Originally produced and aired on the History channel in 2020, "Big Timber" focuses on the logging business run by Canadian lumberjack-extraordinaire Kevin Wenstob and his family. More recently, the show's premiere season found a second wind on Netflix, where it cut its way to the site's trending page. Now, fans are wondering if they'll get to see more of the booming logging business in "Big Timber" Season 2.
When will Big TImber Season 2 Release?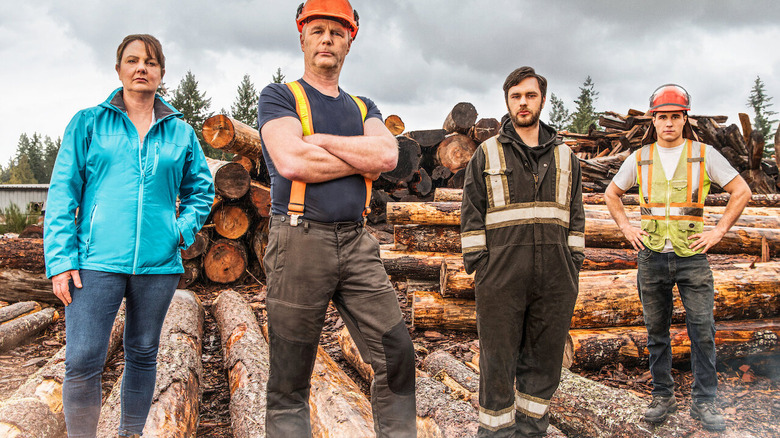 History/Netflix
Unfortunately, no official word has been given regarding "Big Timber" Season 2. Although the show is roughly half a year old at this point in time, it seems as though neither the History Channel nor Netflix has been inclined to push for a continuation of the series. However, this does not mean that the series is cancelled.
The first Season of "Big Timber" aired midway through the coronavirus pandemic, meaning it was likely shot sometime before Canada put the country under quarantine. According to The Cinemaholic, the series was filmed between September 2019 and January 2020. However, they provide no official source for this information. This is important because it provides a map of what the production cycle of "Big Timber" looks like. If filming does happen throughout the fall months, then it makes sense that none of the show's associated networks would announce a second season before filming was underway.
Meanwhile, Season 1 aired between October and December 2020 (via IMDb), leaving a year-long gap between the show's filming and eventual debut. If a second season is in the works, and is intended to be filmed through fall of 2021, then fans can likely expect "Big Timber" Season 2 to follow suit and air during the fall of the following year.
Who is in the cast for Big Timber Season 2?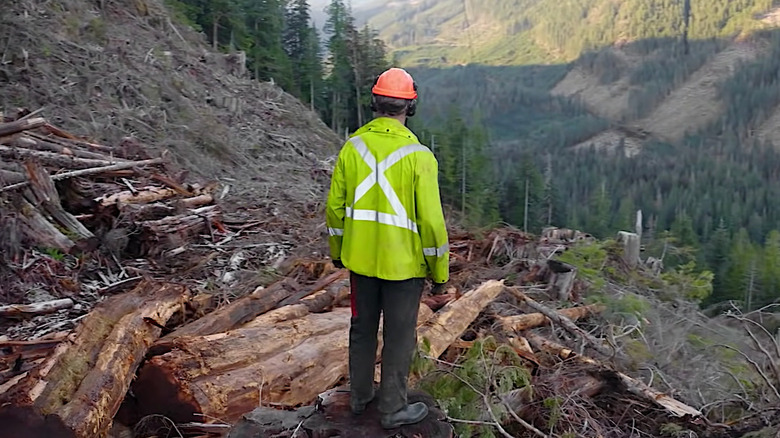 History/Netflix
Assuming that "Big Timber" is receiving a second season, then fans are sure to see some familiar faces when it finally debuts. The most obvious of these is that of Kevin Wenstob, the main man in charge of logging operations. Likewise, Kevin's son and go-to mechanic, Erik Wenstob will more than likely return for the second season as one of the primary participants in his father's crew. Rounding out the Wenstob family is Sarah Fleming, Kevin's wife and dedicated business partner.
Aside from the main trio of the Wenstob family, Kevin keeps the likes of Coleman Willner around to get the job done. Together, these four have carved a name for themselves as one of Canada's last independent logging businesses. Should "Big Timber" come back for a second go-around, there will be no doubt that fans will see these four return to the fold once more.
What locations will be featured in Big Timber Season 2?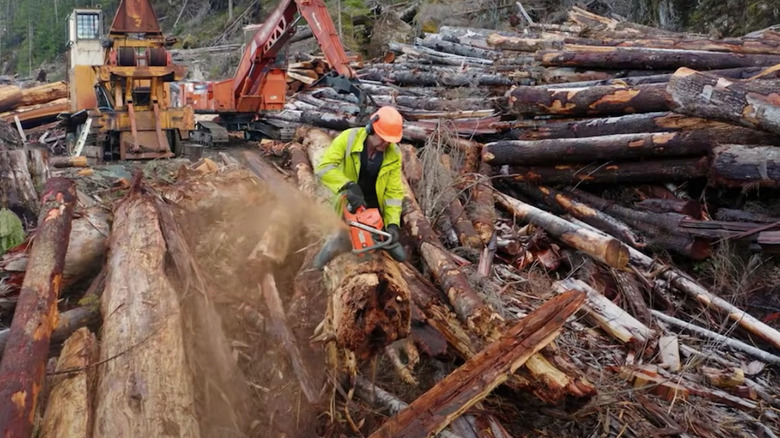 History/Netflix
The entirety of "Big Timber" Season 1 was filmed in the same area on Vancouver Island, Canada. In the event of a "Big Timber" Season 2, it's uncertain whether the Wenstobs would consider moving locations. It may be easy for the average reality show to find different locations for different seasons, but the logging business provides some restrictions that don't apply to other shows. After all, filming in another location requires finding and securing the rights to work in an entirely different plot of land.
However, that alone doesn't bar "Big Timber" Season 2 from taking place in another location. Other reality series that also involve finding and staking a claim on new plots of land, like "Gold Rush," manage to change locations between seasons. If the Wenstobs have secured a section of forest away from their regular stomping grounds, they haven't said anything about it. It seems that fans will have to wait until Season 2 is a bit closer to release to learn anything new about the series' location.