The Flash Showrunner Promises A 'Happy Ending' For These Two Characters In Season 8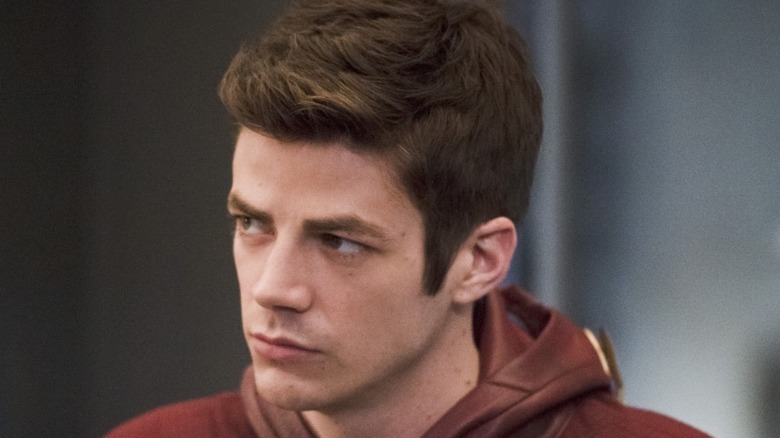 The CW
With Season 7 of The CW's "The Flash" set to wrap up with its finale, it's only natural for us to probably start thinking about the next adventures of the super speedster and his crew. After all, to say that Barry Allen (Grant Gustin), Iris West-Allen (Candice Patton), and their allies have been through some of their biggest obstacles this season is probably an understatement. But that is the harsh life of a superhero. Fans, of course, haven't been the only ones already looking forward to Season 8 of "The Flash," as series showrunner Eric Wallace told Deadline that he and his team of writers have already been busy with the following season.
We already know that next season will kick off in a huge way with a special five-episode crossover-type event featuring other CW heroes (via CBR). And according to Wallace, two characters from the show at least have their general ending already planned for the next season. Good news — it includes a much-deserved happy one, but one that's not going to be so easily earned.
Season 8 will greatly test Barry and Iris' relationship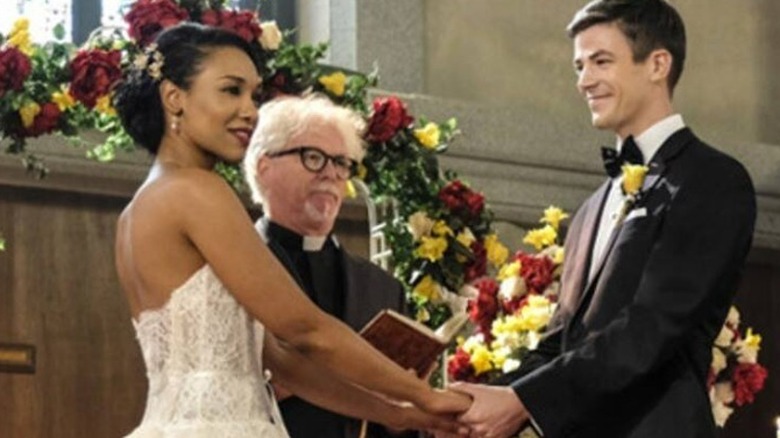 CW
While talking to Deadline, Wallace provided insight into what we can expect for next season with super couple Barry and Iris. The showrunner said that next season would feature Barry finally transforming into a more confident and heroic team leader that brings The Flash closer to his comic book counterpart. Still, next season will also significantly test his relationship with Iris.
"[They're] in a really great place at the end of Season 7, and that will obviously continue, but I think their biggest challenge that they've ever faced lies ahead, and it's going to be tough," Wallace said. "It's going to take what I consider to be one of the great love stories in the history of television to survive what they are about to go through, especially in the back half of Season 8. But don't worry. It'll be a happy ending."
It might be considered a minor spoiler to know that despite whatever obstacles are in store for the two, they'll be okay in the end. But, interestingly, the journey to get there won't be smooth sailing, especially as Barry gets to shine as a leader and hero. Just like superhero comic books, relationships are never without their challenges. We wonder just what else could shake the rock-solid couple.