USA's True-Crime Murder Mystery Pilot Finds Its Tupac And Biggie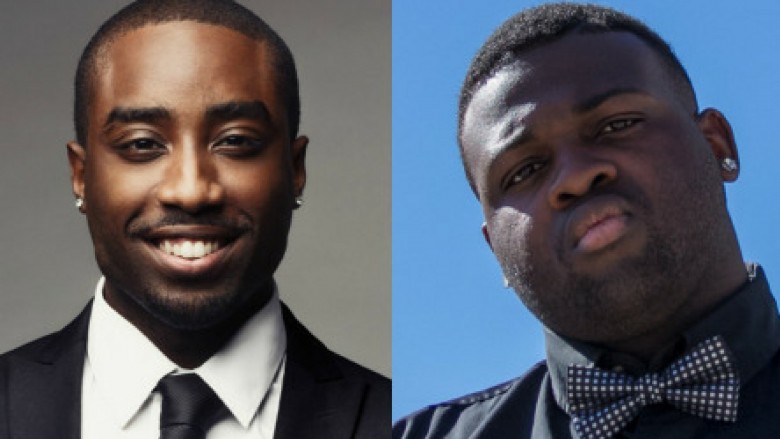 USA has cast two key roles in its upcoming true crime series Unsolved. The show, which is set to follow the police investigations into the murders of Tupac Shakur and Biggie Smalls, has found the actors to play the two rappers at the center of the drama.
According to The Hollywood Reporter, Marcc Rose, who played Tupac in Straight Outta Compton, will take on the role again. The critically acclaimed N.W.A. drama marked Rose's acting debut, and many audience members were shocked by the intense resemblance between Rose and the late rapper (Rose even told USA Today that he is used to being stopped on the street due to how much they look alike). Tupac was famously killed in a 1996 drive-by shooting which remains unsolved. The role of his rival Biggie will be played by newcomer Wavyy Jonez, an actor and rapper who was found after a nationwide casting call. Biggie was killed six months after Shakur, and his killer also remains uncaught.
The pilot also includes Westworld's Jimmi Simpson, Fargo's Bokeem Woodbine, and Transformers' Josh Duhamel as members of the police department investigating the murders. The pilot is based on the real-life experiences of former Los Angeles Police Department Detective Greg Kading (who will be played by Duhamel). Kading, who wrote the book Murder Rap: The Untold Story of Biggie Smalls & Tupac Shakur Murder Investigations, will serve as co-executive producer. The show is written by Kyle Long (Suits) and will be directed by someone familiar with the true crime genre: Anthony Hemingway, who worked on The People v. O.J. Simpson: American Crime Story.
While we wait for more information on Unsolved, see how much the rest of the cast of Straight Outta Compton resembled their real-life counterparts.