Will We Get A Fear Street Cinematic Universe?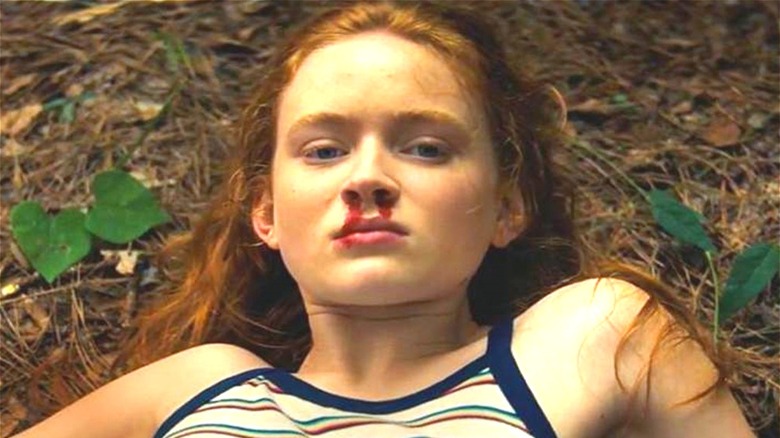 Netflix
Contains spoilers for the "Fear Street" trilogy
Netflix's "Fear Street" trilogy has quietly changed the game of what's possible in media. The three movies have already become one of the most solid horror trilogies in recent memory, and it offered a new way for films to be released. Starting on July 2, one movie from the series came out every Friday, allowing audiences to witness the whole story over a month rather than wait years between each installment. It all came to a thrilling conclusion on July 16 when "Fear Street Part Three: 1666" wrapped up the story of Shadyside ... or did it?
The third film saw Deena (Kiana Madeira) finally bring the curse of Shadyside to an end. She destroyed the Satanic artifacts that haunted her town for centuries, resulting in demonic possessions and horrific murders over the years. Of course, no horror monster is ever truly dead. If you stuck around until the mid-credit scene, you would've seen a mysterious person grab hold of the widow's satanic book. The curse could quickly return to Shadyside, or perhaps different eldritch horrors will soon make their way to the town. 
Director of all three films Leigh Janiak spoke with IndieWire about her hopes for the future of the series, and by the sounds of it, Netflix could have its very own cinematic universe in the works. There's certainly plenty of inspiration to pull from as R.L. Stine has written dozens of titles in the "Fear Street" series to draw from. 
Leigh Janiak wants to 'start building out [more]' Fear Street stories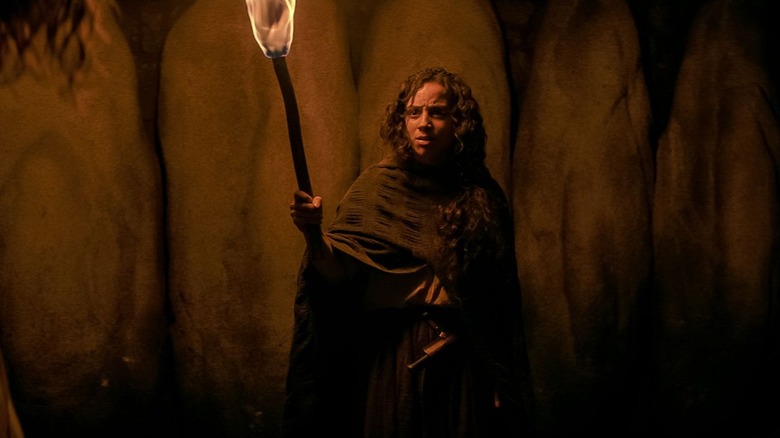 Netflix
The "Fear Street" trilogy does a good job of encapsulating different types of horror films. While "1994" feels akin to "Scream," "1666" is heavily inspired by folk horror like "The Witch." Future installments could pull from every single era of horror and transplant those ideas into the small town of Shadyside, following a select group of characters as they continue fighting Satan's forces.
Leigh Janiak thinks so, too, and as she explains, "One of the exciting things about 'Fear Street' is the fact that the universe is big and allows for a lot of space. One of the things that I talked about before I was hired was that we have a potential here to create a horror Marvel [Cinematic Universe], where you can have slasher killers from lots of different eras." Many studios have attempted to replicate what Marvel has done, and it sounds like Netflix may have cracked a way to do it uniquely. The series has already established its willingness to hop around different time periods, so we could see other slashers only hinted at within the original trilogy. We could also receive introductions to various regular characters, not knowing who will live and die. 
As for what form future stories could inhabit, Janiak's open to everything: "I don't even think about it like TV or movies exactly anymore. That's the great thing about Netflix and about what 'Fear Street' is, which is kind of a hybrid new thing. I'm excited about the possibility of what else can happen." The director goes on to talk about what she would like to see happen in this universe: "I really started getting excited about a '50s slasher movie, which I haven't really seen and what that means."
You can watch the entire "Fear Street" trilogy now on Netflix.