The Surprising Actor Who Wants To Play Mr. Fantastic In The MCU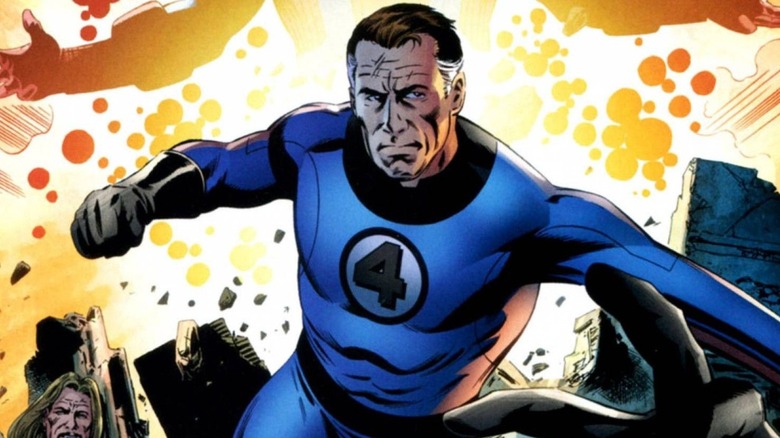 Marvel Comics
There's an old saying that claims the third time is the charm, but that doesn't apply to "Fantastic Four" movies. After three botched attempts to launch a cinematic franchise around Marvel's first family, fans are itching to see the foursome in a movie that does their legacy justice. That might just happen as well. Now that the crusaders have finally found their way into the MCU, the future of the "Fantastic Four" is looking much brighter than it has in a long time.
That being said, despite the optimism surrounding the project, details about the movie are being kept close to the vest for now. Back in December, it was announced that Jon Watts, whose previous MCU credits include "Spider-Man: Homecoming" and "Far from Home," has been tasked with helming the MCU "Fantastic Four" reboot. The director has built up a lot of goodwill among Marvel's fan base, and he seems as good a choice as any to revamp these iconic characters. But he's the only firm name attached to the project as of this writing.
The only other assumed guarantee, for now, is that the "Fantastic Four" will feature characters Reed Richards, Sue and Johnny Storm, and Benjamin Grimm. This has led to fans wondering who will play the beloved characters, and one surprising actor has already thrown his name into the hat to play "Mr. Fantastic" Reed Richards.
A Star Wars actor wants to join the Fantastic Four movie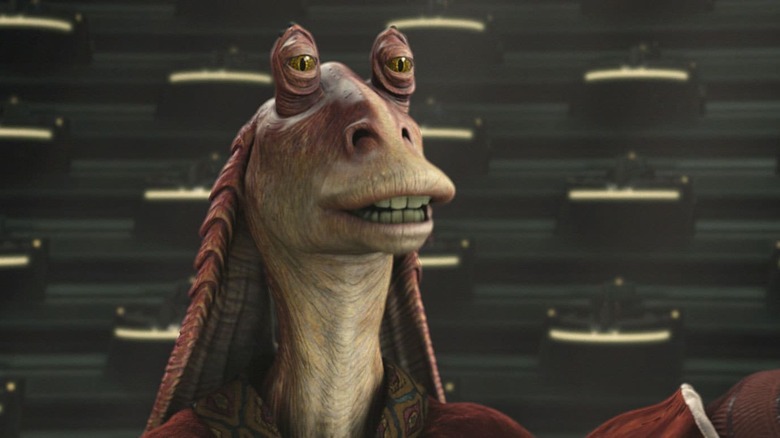 Disney/Lucasfilm
Twitter user @zakiscorner recently proposed an interesting theory that suggests Reed Richards could be Black in the upcoming "Fantastic Four" movie. While this prompted some disagreements in the responses they received, an actor who just so happens to be associated with another huge franchise that's owned by Disney revealed that he's up to the task. Ahmed Best, the Jar Jar Binks voice actor from the "Star Wars" saga, took to his own social media and confirmed that he's interested in playing Mr. Fantastic. "Officially throwing my name into the hat," Best wrote while retweeting the aforementioned user's theory.
Some of the actor's followers supported this casting idea as well. User @Admiral_Siege said that Best would be a "fantastic Reed Richards." Elsewhere, user @GizmoKitPickle begged Disney to give the part to Best because he's a "brilliant man." These views were echoed by many people in the comments section, but it remains to be seen if Marvel will listen to the fans.