Beauty And The Beast Might Get Banned In Russia Over Gay Character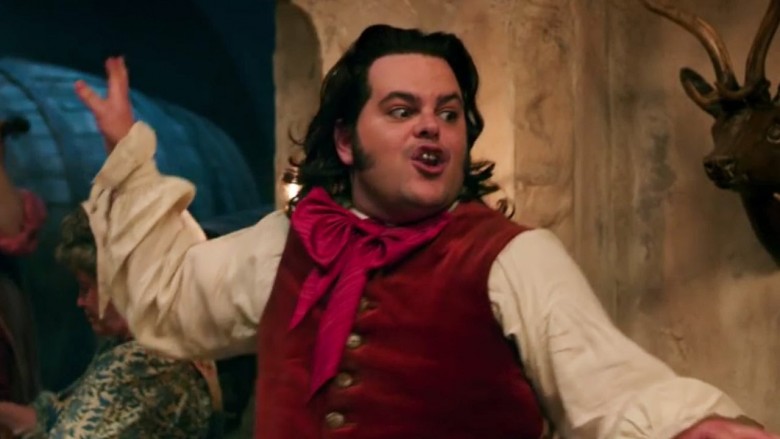 Looks like Belle isn't the only one in danger in the tale as old as time.
Following the news that the upcoming Bill Condon-directed Beauty and the Beast film would include an "exclusively gay moment" and would break ground for its inclusion of Disney's very first openly gay character, Variety reports that the Russian government is feeling the heat to pull the film from its theaters. The reason? Government officials allegedly believe that Beauty and the Beast will contravene the 2013 law that "prohibits 'gay propaganda' aimed at children."
According to Condon himself, Josh Gad's character, the goofy and ever-naive LeFou, is majorly crushing on the film's bad boy, Gaston (Luke Evans). "[LeFou is] somebody who's just realizing that he has these feelings. And Josh makes something really subtle and delicious out of it," Condon told Attitude. "And that's what has its payoff at the end, which I don't want to give away. But it is a nice, exclusively gay moment in a Disney movie."
But apparently, one Russian lawmaker isn't too pleased. As reported by Variety, Vitaly Milonov has spoken to Russia's culture minister Vladimir Medinsky, urging him to watch the film before its release in order to see if it complies with the law. If it does not, Milonov has advised Medinsky to ban the film's debut if any "elements of propaganda of homosexuality" are found.
"As soon as we get a copy of the film with relevant paperwork for distribution, we will consider it according to the law," Medinsky stated.
Though disappointing to hear, this isn't the first instance in which Beauty and the Beast has been under ban consideration. Right here in the States, the film has stirred up controversy, and one Alabama theater confirmed it wouldn't be screening the movie precisely because of the inclusion of a homosexual character. The theater released this statement: "If I can't sit through a movie with God or Jesus sitting by me, then we have no business showing it... [but] feel free to come watch wholesome movies without worrying about sex, nudity, homosexuality and foul language."
Despite these proposed (and enacted) bans, most fans can rest assured that plenty of theaters will be showing Beauty and the Beast when it releases worldwide on March 17. With only a week until it unveils, take a look at the dark story behind the film's princess.