Loki's Production Designer Kasra Farahani Reveals The Void's Secrets - Exclusive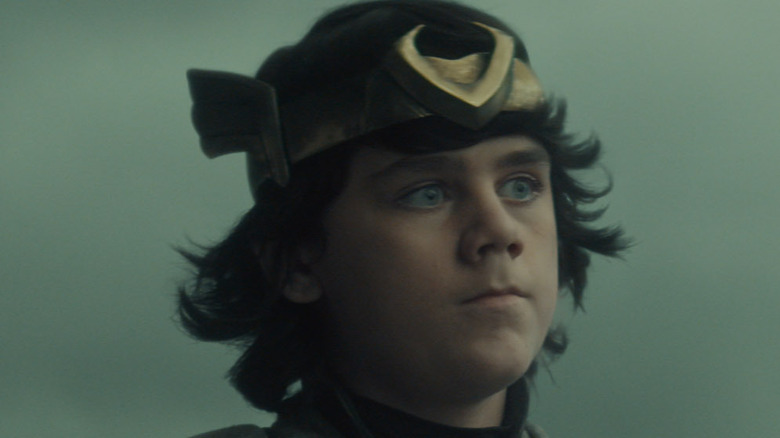 Marvel Studios/Disney+
The Disney+ original series "Loki" is filled to the brim with unique and unforgettable locations — from the doomed moon known as Lamentis-1 to the TVA headquarters — but nothing is quite as compelling as The Void. This inhospitable place — a negazone at the end of time, where everything that the TVA prunes is sent to be destroyed — serves as the setting for most of the last two episodes of Season 1, and upon its debut in the episode "Journey Into Mystery," The Void's many features sent fans on a nonstop Easter egg hunt, with everything from the Thanos-copter to the frog version of Thor (otherwise known as "Throg") being spotted in unexpected places.
Thankfully, Looper managed to get an inside source to help with deciphering the secrets of The Void: we spoke with Kasra Farahani, the production designer for Marvel's "Loki," who filled us in on the secrets of this strange place.
The Void was "an entire stage"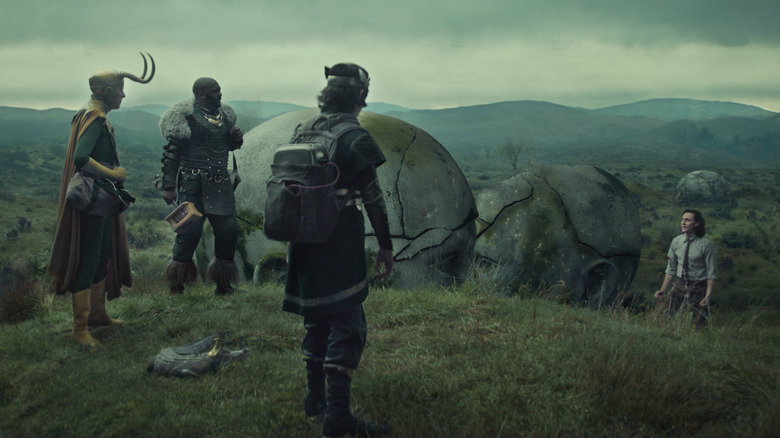 Marvel Studios/Disney+
Kasra Farahani noted that the Void is "a dumping ground of aberrant realities" and approached it as such: "The idea behind that and the Void generally is that it's this hyper desolate place where you've been deleted from time, and you get to the TVA, and then you've been pruned even from the TVA that's sort of deleted twice, this is where you end up." 
From there, we got into specifics. Discussing the physical construction of the set, Farahani revealed to us that "The Void was an entire stage build, and so that was a massive interior terrain that we built that had seven different iterations. We would bring in different elements to make it feel different, sometimes overnight. So for example, the giant heads were one iteration of it. The drive-in movie theater was a different iteration of it, where Sylvie wakes up. There was a version of it with the engine of the spacecraft that they walk past. There was a version of it where Loki first wakes up with the bus shelter and all that."
When asked if there were any Easter eggs he wanted to highlight, "the entire Episode 5 is like an Easter egg, because of what I've said, it's aberrations from time, so they're deleted. Some of that originates from the script, some of it, the various collaborators propose, some of it is born in the art department." He noted that the "Thanos-copter is super fun," and he also liked the Polybius machine in the Loki Lair.
All six episodes of "Loki" Season 1 are now streaming on Disney+.