Every Ryan Reynolds Movie You Can Watch On Netflix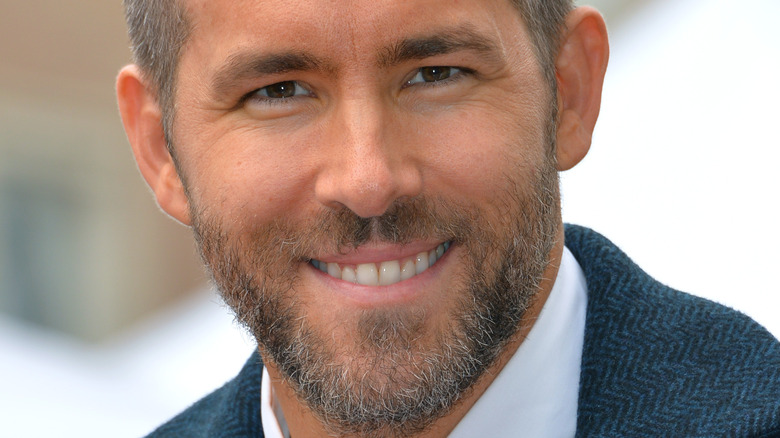 Shutterstock
This content was paid for by Netflix and created by Looper.
Ryan Reynolds is one of the most versatile actors in show business. His gifts for fast talk and flawless deadpan delivery make him a standout in the comedy scene, and his rugged good looks and confidence have also shone through in romantic films. If that weren't enough, he has some seriously impressive dramatic chops and really brings the heat to action hero fare as well. There's truly nothing Ryan Reynolds cannot do, so every time he stars in a new film, it's an automatic must-see.
For his next outing, Reynolds will star alongside Dwayne "The Rock" Johnson and Gal Gadot in the upcoming international heist thriller "Red Notice." Reynolds will star in the film as the "greatest con man" in the world, so fans can probably expect to see all of the actor's charms on-screen when this exciting new flick arrives on Netflix on November 12. But until then, there are a few other great Ryan Reynolds films you can stream on Netflix right now.
Self/less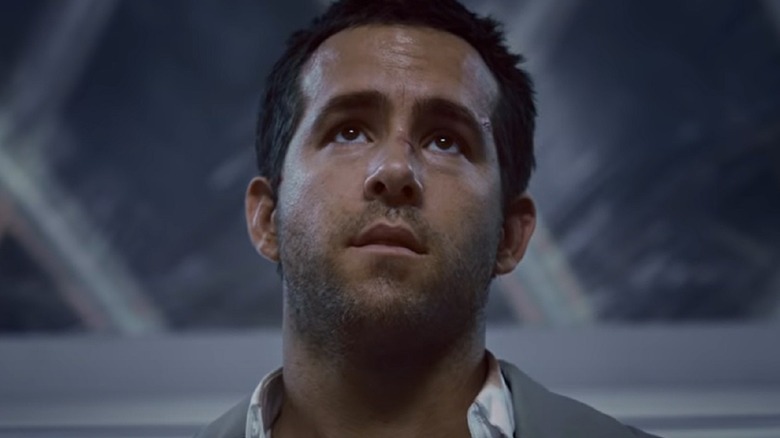 Focus Features
Ryan Reynolds gets the chance to play two compelling characters in the 2015 Tarsem Singh thriller "Self/less." The film features Ben Kingsley as a billionaire named Damian Hale, who, after being diagnosed with terminal cancer, undergoes an experimental procedure called "shedding" to transplant his consciousness into a younger body that's supposed to be artificially created just for him. So when Damian wakes up from the harrowing ordeal, he's delighted to find himself in a fresh and fit physique and living with a new identity.
However, after forgetting to take his prescribed post-operative medication, Damian begins to experience hallucinations of a family he doesn't know and realizes they may not just be figments of his imagination. In fact, those visions belong to a man named Mark, who sold his own body to provide for his child and whose memories can only be suppressed by Damian's meds. As Mark's thoughts begin to reemerge, Damian has to make a decision about whether to return his new body to its rightful owner or rid it of Mark's mind for good. He also must set out on a perilous mission to uncover the truth of the shedding procedure before it's too late for others. Reynolds' performance in the film is completely captivating and packed full of surprises as the action unfolds.
6 Underground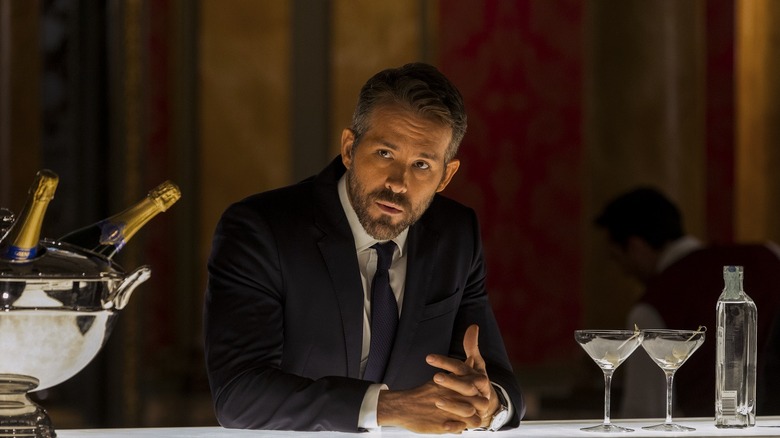 Netflix
Vigilantism goes to the extreme in "6 Underground." Released in 2019, Michael Bay's action-comedy film features Reynolds as One, a billionaire magnet magnate who fakes his own death in order to disappear from the world stage. Why? So he can start his own elite hit squad of other "ghosts," people who leave their old lives behind to join this secret army. With no government allegiance or systems to control their decisions, these nameless fighters are free to choose their own worthy targets.
There won't be any medals or ceremonies waiting for them after their jobs are done, but One hopes his ragtag team of talented specialists can quietly right some of the world's biggest injustices, starting with taking down a brutal dictatorial regime whose horrors he's personally witnessed. Reynolds' turn as the determined but inexperienced mercenary is a real ride, filled with intense action and the kind of levity only he could pull off.
Green Lantern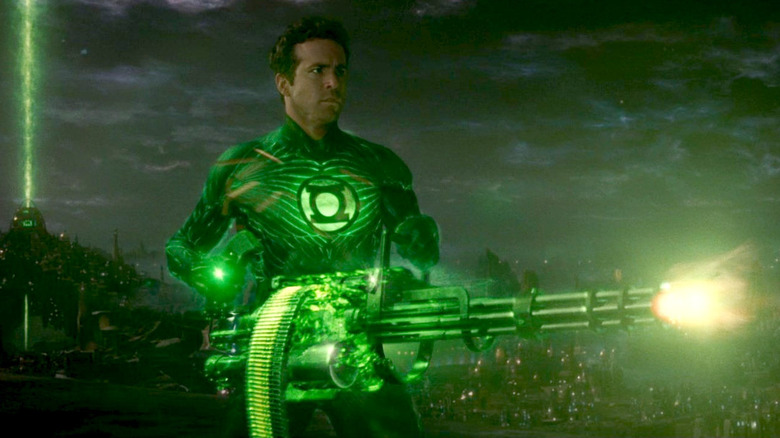 Warner Bros. Pictures
Reynolds has quite a storied history of playing complicated military veterans who are unexpectedly recruited into superheroism. In addition to becoming Wade Wilson for "X-Men Origins: Wolverine" and the smash hit "Deadpool" films, Reynolds also took on the title role in the 2011 superhero action film "Green Lantern."
Based on the eponymous DC comics character, "Green Lantern" features Reynolds as Hal Jordan, an arrogant test pilot who's chosen by a power ring to join the Green Lantern Corps as a guardian of his sector after the demise of his alien predecessor. Not only does he struggle with the training process for this strange new gig, but he also faces a particularly deadly new foe in the fear-harnessing villain Parallax, who threatens to destroy Earth with the help of a possessed human who has some powerful connections. Hal must not only become the Green Lantern, but he'll have to convince the others of his ilk that his home planet is one worth fighting for.
In addition to boasting Reynolds' signature charms, the film also features an all-star cast, including Reynolds' future wife, Blake Lively, along with Peter Sarsgaard, Mark Strong, Angela Bassett, Tim Robbins, Geoffrey Rush, Taika Waititi, Michael Clarke Duncan, Clancy Brown, and more.
Safe House
There's nothing like a tense action thriller to show off Reynolds' might with both his fights and his character development. In the 2012 film "Safe House" (arriving September 16), Reynolds stars as a CIA operative named Matt Weston, who's assigned to oversee a remote safe house in Cape Town, South Africa. Since he doesn't get many guests at this facility, Matt doesn't see much action on the job, and he's spinning his wheels in hopes of getting a more exciting assignment from the bureaucratic brass.
However, everything changes for Weston when his safe house is finally put to use. A former CIA agent, Denzel Washington's Tobin Frost, goes rogue and is brought to the facility for interrogation. When the site is suddenly stormed by mercenaries, Weston steps up to protect his charge and get to the bottom of Frost's stories of corruption and abuses in the world's most elite intelligence agency. With non-stop action and entrancing performances, "Safe House" is a tour de force for Reynolds and Washington, who are both firing on all cylinders throughout this wild film ride.
Betty White: First Lady of Television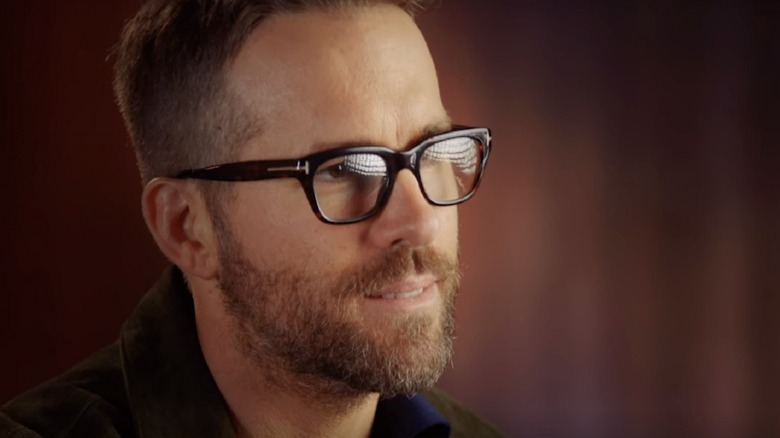 PBS
As plentiful as Reynolds' acting talents are, he's also become known for his delightfully cheeky social media presence and many faux feuds with his favorite people in Hollywood. And after he got to work with Betty White on the 2009 romantic comedy "The Proposal," starring as the beloved grandson of her feisty character Annie, the two developed a similar bond. They even filmed a fake fight on the set of the pic that he would bring back a dozen years later to celebrate her 99th birthday.
So when PBS decided to honor White's stellar career with the 2018 documentary "Betty White: First Lady of Television," Reynolds had a lot to say about her life's work and how it influenced him, both before and while he got the chance to work with her. Fans of Reynolds' relationships with fellow Hollywood favorites won't want to miss his stories about sharing the screen with this American icon.