Here's Where You Can Watch The Green Knight At Home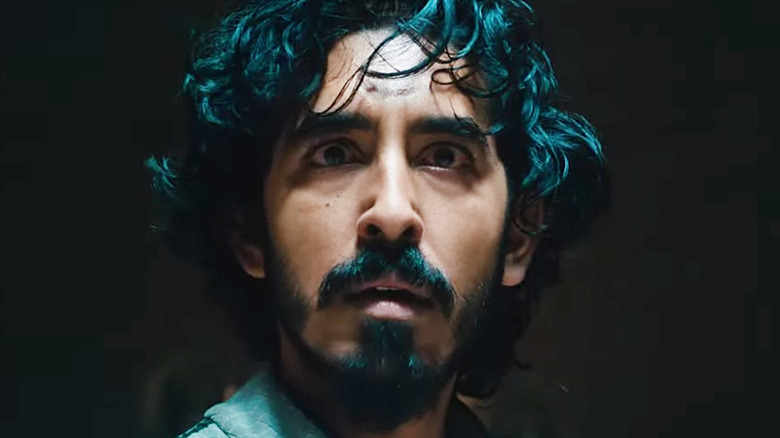 A24
You can always count on A24 to release movies that stand out from the pack. The indie studio has disrupted the Hollywood apple cart by releasing movies that refuse to conform to established trends, often helmed by talented filmmakers with strong artistic visions who are allowed to bring their ideas to life as they were originally intended. From prestige dramas like "Moonlight" to paranoid thrillers such as "Uncut Gems," A24's releases are diverse and cater to a variety of tastes and moods. However, it particularly excels in the horror and fantasy realms, with "The Witch," "The Lighthouse," and "Hereditary" serving as prime examples. "The Green Knight" looks set to be its next critically acclaimed spooky feature.
Directed by David Lowery ("Pete's Dragon," "The Old Man & The Gun"), A24's tale of Arthurian legend centers around Sir Gawain (Dev Patel), a shining knight of the Round Table who risks losing his head after accepting a challenge from a fierce giant known as The Green Knight (Ralph Ineson). This sets him on a dangerous quest from Camelot that will force him to overcome a host of obstacles — including ghosts and thieves — along the way. The trailer footage promises a terrifying experience, but where can we watch "The Green Knight" when it's released at the end of this month?
Home viewers will have to wait to watch The Green Knight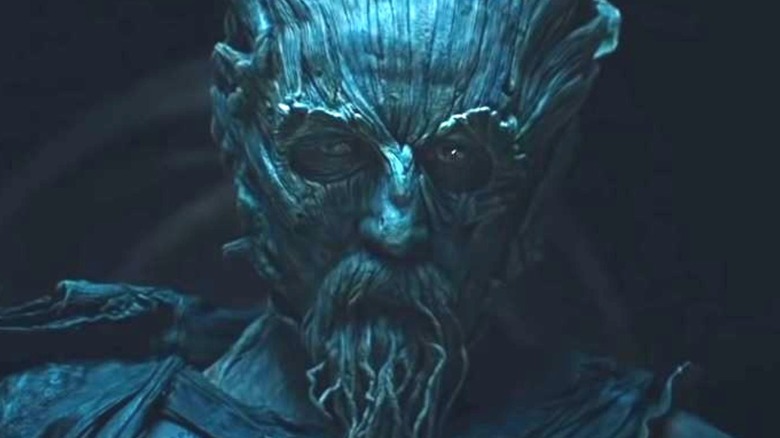 A24
Following some frustrating delays due to the COVID-19 pandemic, "The Green Knight" will ride into theaters on July 31. Unfortunately, the film won't be available to watch at home during its theatrical run. Studios such as Disney and Warner Bros. have implemented a strategy that allows viewers to choose where they watch their new releases, but A24 isn't adopting a similar approach for "The Green Knight."
David Lowery wasn't opposed to a home media debut for "The Green Knight," though it seems he and the studio want to give the film a traditional release. As The Playlist notes, he told the A24 Project podcast that he's a "big-time defender of the theatrical experience" and claimed that the studio shared his ethos, which was presumably why they resisted a VOD release last year. With the movie set to hit theaters first, viewers will likely have to wait a few months until they can watch it at home. According to Variety, movies tend to hit home media platforms 90 days after their multiplex run, so "The Green Knight" should available come the fall — just in time for the spooky season.