How Black Widow's Screenwriter Really Felt About That Post-Credits Scene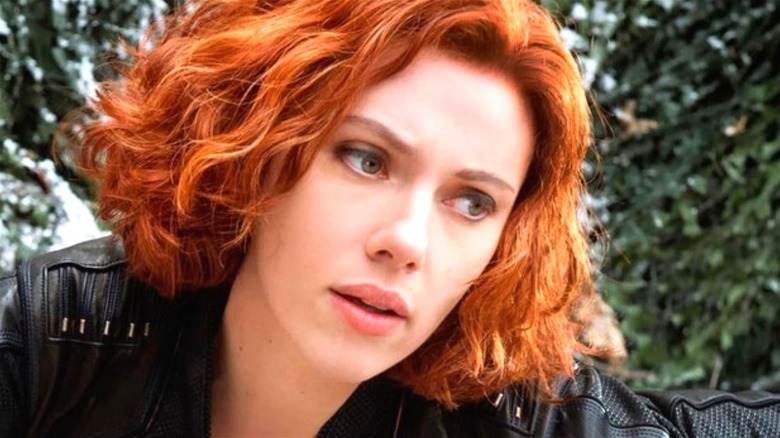 Marvel Studios/Disney
There is, sadly, only one post-credits scene for "Black Widow," and it takes place after the events of "Avengers: Endgame." Yelena Belova (Florence Pugh) visits the gravesite of her fallen sister-figure Natasha Romanoff (Scarlett Johansson), who had recently sacrificed herself for the Soul Stone during the Avengers' time heist mission. After cleaning the headstone off and rearranging some of the mementos beside it, Yelana stands back and pensively looks at the grave.
Someone blows their nose off screen, and it's revealed to be Valentina Allegra de Fontaine (Julia Louis Dreyfus) who's effectively ruined the moment. Prior to "Black Widow," the mysterious character made her Marvel Cinematic Universe debut in "The Falcon and the Winter Soldier." After recruiting John Walker, aka U.S.Agent (Wyatt Russell), it looks like Valentina also has Yelena working for her now as well. Valentina suggests to Yelena that Clint Barton (Jeremy Renner) is the one who's truly responsible for Natasha's death, but then the screen cuts to black, and we're left wondering what's next for Yelena and Clint.
We can thank "Black Widow" writer Eric Pearson for that cliffhanger of a scene. As it turns out, when he crafted that conversation, even he had no clue what was meant to happen afterward.
Eric Pearson is in the dark about Phase 4 and beyond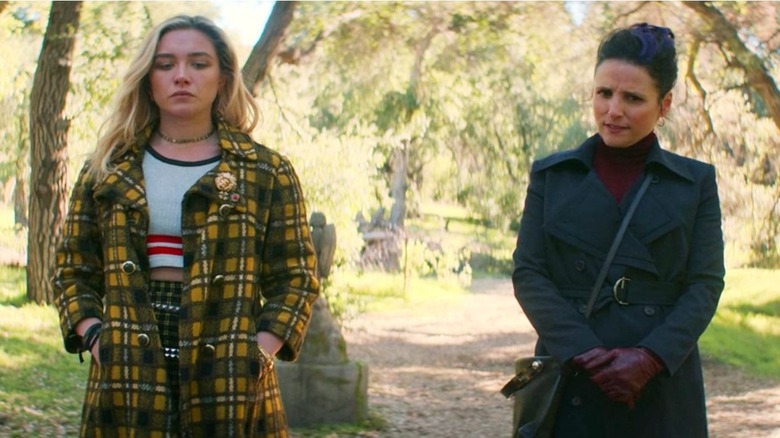 Marvel Studios/Disney
The Hollywood Reporter caught up with Eric Pearson after "Black Widow" debuted in theaters and Disney+, and during the conversation, he revealed that he went into the post-credits scene blind. Pearson explained that he wasn't told what's to come of Yelena and Clint, and he still has no idea what will happen.
"I was like, 'Who am I screwing over? Something is going on! I don't have an answer for this,'" Pearson recalled. "They were like, 'You don't need to. We are going to figure that out.' I remember writing it and feeling super guilty. [I thought], 'I hope whatever writer is working on this next chapter is going to be okay with what I've done to them.'"
Variety reported in December 2020 that Yelena would be showing up in the "Hawkeye" Disney+ series, which centers around Clint Barton and his protégé Kate Bishop (played by Hailee Steinfeld). It looks like that'll be the first time Yelena and Clint characters come face to face, and even Pearson doesn't know how such a meeting will play out.
Someone who does know is Jonathan Igla, the showrunner and writer for the upcoming "Hawkeye" show. We can only assume Igla is okay with the setup Pearson gave him at the end of "Black Widow," as it was kept somewhat open-ended regarding what Yelena might do. We'll have to wait until later this year when "Hawkeye" premieres to find out.