Why AHS Fans Feel Asylum And Apocalypse Could Be Connected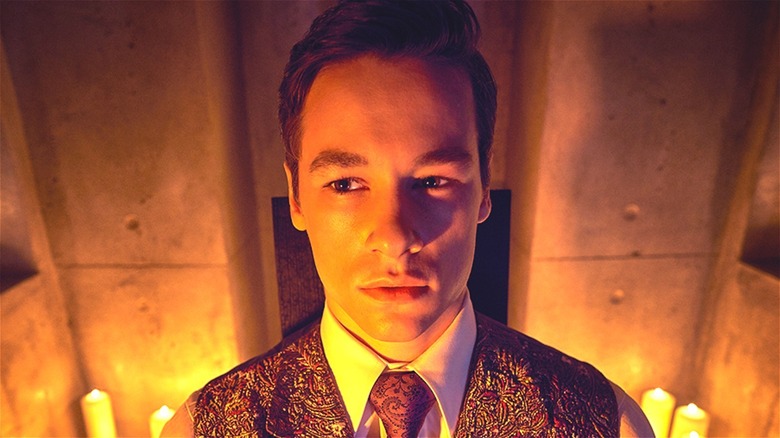 FX
The devil works hard, but fans of "American Horror Story" work harder. Every season of the FX anthology series is linked in one way or another, so fans are always on the hunt for more Easter eggs to strengthen those ties. Co-creator and producer Ryan Murphy has kept fans on their toes for years by hiding clues in plain sight across episodes of "American Horror Story," and many gather on the show's subreddit to dissect hints, discuss previous connections, and carefully craft theories about minor details that might be significant in the future.
One Redditor shared a possible link between "Asylum" and "Apocalypse," two "AHS" seasons that have yet to overlap. So far, Season 2 is connected to "Freak Show, "Roanoke," "Cult," and "1984." Season 8 was a direct crossover between "Murder House" and "Coven," with plenty of ties to "Hotel" as well. With two distinct "AHS" seasons brimming with Easter eggs, all that's missing is one major thread to bring them together. So, why do fans feel like "Asylum" and "Apocalypse" could be connected?
An extraterrestrial family tree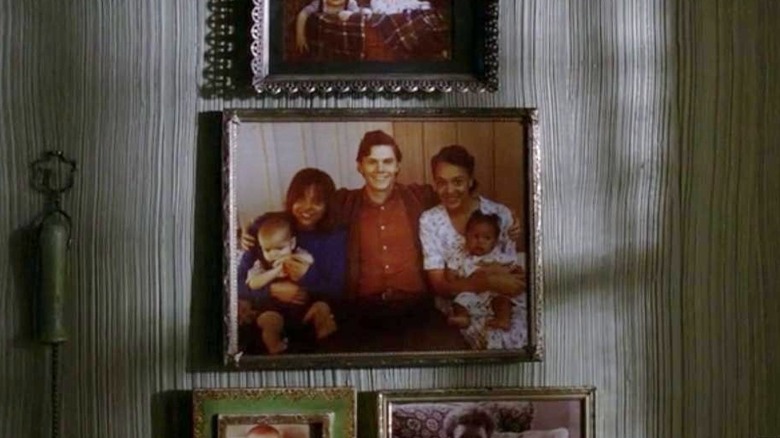 FX
While the alien subplot in "AHS: Asylum" is one of the only criticisms against that season, it's something fans have latched onto. On the show's subreddit, u/Lovelace-cat-meow posted a theory bridging the gap between Briarcliff Manor from "Asylum" and Outpost 3 from "Apocalypse."
They pointed out that the show hasn't explored what happened to Thomas, the son Kit Walker (Evan Peters) had with his wife Alma (Britne Oldford), and Julia, the daughter Kit had with Briarcliff patient Grace (Lizzie Brocheré). The Reddit user suggested that Thomas and Julia, who were both conceived with the help of extraterrestrials, went on to have kids of their own, but returned to the aliens and left their children behind to "be brought up by other families." They go on to argue that Timothy (Kyle Allen) and Emily (Ash Santos) from "Apocalypse" might be part of that lineage. This would explain why they were selected to be a part of the Outpost. "It would have been a teeny tiny stretch but it was plausible," they explained. 
However, this is something many fans believed at the time "Apocalypse" was airing in 2018, and they were surprised that nothing came of it. If this theory did pan out, it would be troubling since Timothy and Emily wind up married and conceive the next Antichrist. Of course, "American Horror Story" isn't one to shy away from controversy, so Timothy and Emily being related wouldn't be the most shocking plot point of the show.
The Redditor ended their post saying that while connecting "Asylum" and "Apocalypse" in this way was a missed opportunity, they know those behind the series "know best, that's why [they] love the show."