Tara Strong Dishes On How She Helped Bring Loki's Miss Minutes To Life - Exclusive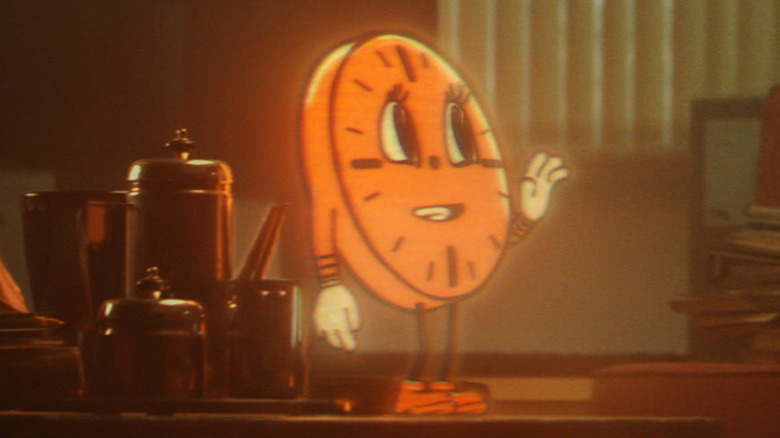 Marvel Studios
There you have it, folks. The "Loki" season finale was released and we finally got the scoop on the alignment of everyone's favorite animated clock character. Looper recently spoke with Tara Strong, who voiced Miss Minutes on "Loki" in addition to countless other legendary characters. We asked her about how Miss Minutes was brought to life, and it was a somewhat unusual process. "The show was completely finished before I came on board," she said. "So I got to watch every scene, completely done, finished, beautiful lighting, music, all the acting beats, which was great. Because of course, acting is about listening and really being in those moments of the fact that, especially in that scene with Tom [Hiddleston], when we're on the desk, that I could watch him and interact with him and play off his facial expressions was such a gift. And they didn't have that advantage when they were working."
As of this week, Strong has still not met "Loki" actor Tom Hiddleston in person — but still managed to do some one-sided improv against him. "I'd say the most we got to improv is a scene with her and Tom on his desk. And we played around with different exit lines and different things and how pissed off she would be or how impressed she'd be. But every step of the way was give and take and listening to each other and trying different things. They had a lot of different versions to slide in and play with."
Miss Minutes' turn to play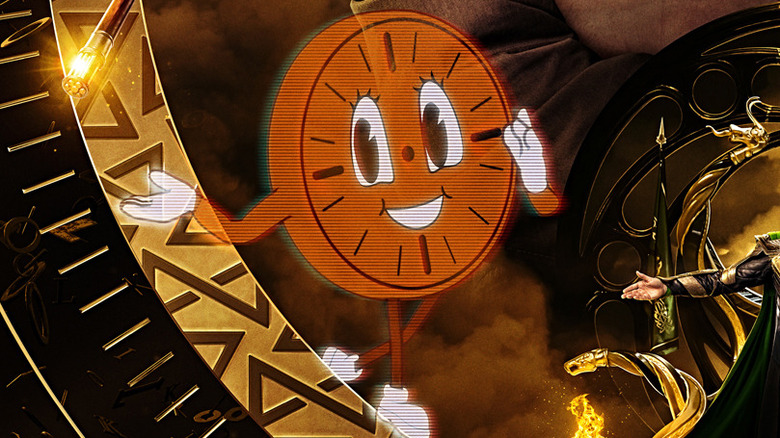 Marvel Studios
How did voice actor Tara Strong land on Miss Minutes's particular voice? "I had tried a few different versions for the audition, and they said to try one with an accent, and they just liked what I did," she said. "And it's funny that it wasn't decided before, because it seems so well-suited to this character, that she'd be saying some pretty scary information, but with this sweet Southern belle voice, it just sort of fell into that pocket very collaboratively while I was working with [director] Kate [Herron]."
Strong also called Miss Minutes "a completely unique new character" and didn't draw on any one particular inspiration for the role. "When I'm voicing a new character, I don't think, 'Oh, this is going to be like Bubbles or this is going to be like Timmy.' It's going to be its own entity. And I could make it its own entity. So I don't confuse it in my head. Because once I create a character, they live up there, and they come down when it's their turn to play.
"Loki" is streaming on Disney+