This Is The Worst Christmas Episode In The History Of The Office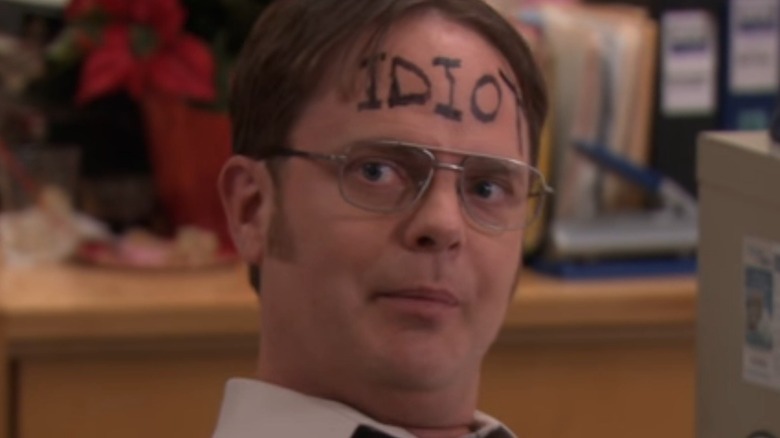 NBCUniversal Television
Christmas in "The Office" is always a dicey affair: There's alcohol involved, romances at stake, and an invitation for those outside of Dunder Mifflin to enter the fray, usually to their chagrin. Then there are the questionable gifts, like the whole roster of birds from "12 Days of Christmas," and momentous ones, like two tickets to Sandals Jamaica.
Over the seasons, there have been some great, memorable Christmas episodes. Fans will never forget the cringe of the first, Season 2's "Christmas Party," in which Michael (Steve Carell) suddenly changes a Secret Santa gift exchange into a White Elephant affair that completely ruins Jim's (John Krasinski) plan to give Pam (Jenna Fischer) a sentimental teapot. The next season brought perhaps the best Christmas episode, the two-part "A Benihana Christmas," that pits party planning committees against each other and breaks Michael's heart.
But of course, amongst the examples of holiday cheer, there is the occasional lump of coal. Here's why Season 8's "Christmas Wishes" is the worst Christmas episode of "The Office."
Without two key characters, a sketchy plot doesn't save this episode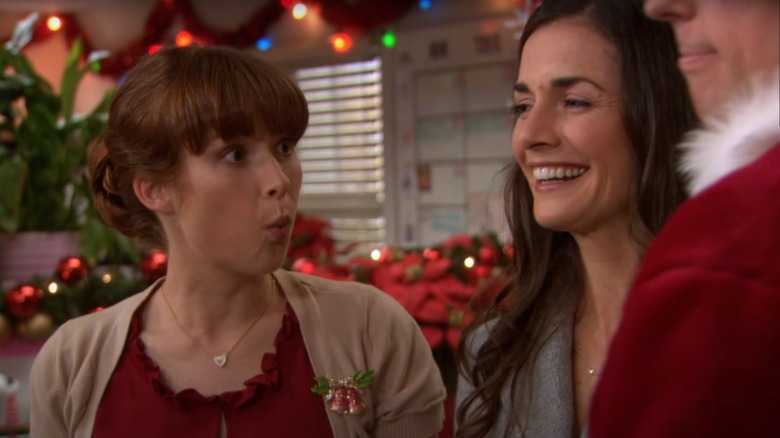 NBCUniversal Television
To start off, the Season 8 episode is missing two key members of the office: Michael and Pam. At this point in the series, Michael has moved away and Andy (Ed Helms) is filling in as regional manager. Pam, meanwhile, is on maternity leave for her and Jim's second child. There are only a handful of characters who are in every single episode of "The Office," but when these two aren't around, there's clearly something missing. Without either of them, the episode stumbles over its replacement office romance between Andy and Erin (Ellie Kemper).
The central conflict is a Christmas-time classic: Andy brings his new girlfriend Jessica (Eleanor Seigler) to the office party, making Erin jealous and upset. To deal with the awkward situation, Erin takes to the small bar, run by recently divorced Sabre CEO Robert California (James Spader), and downs enough drinks to result in her telling Andy that her Christmas wish is for Jessica to die. Andy spends the entire party concerned about her, which ends with him following her and Robert home when the latter offers her a lift. It's a weird, uncomfortable plotline that teases that Robert might take advantage of Erin.
Separate from the jealous drama, Jim and Dwight (Rainn Wilson) engage in an anti-prank war when Andy threatens their Christmas bonuses. They try to frame each other for pranks — the victim will get all the money — which is entertaining but doesn't reach fake-desk-made-of-wrapping-paper levels of comedy. There are some good moments in the episode, though, such as Dwight and Creed (Creed Bratton) rocking out to the Trans-Siberian Orchestra interspersed with a montage of hilariously awkward gift exchanges. Plus, the porcupine is cute.
Overall, there's little heart in this episode, but Dwight writing "IDIOT" on his forehead is pretty funny.