Here's Where You Can Watch Stillwater At Home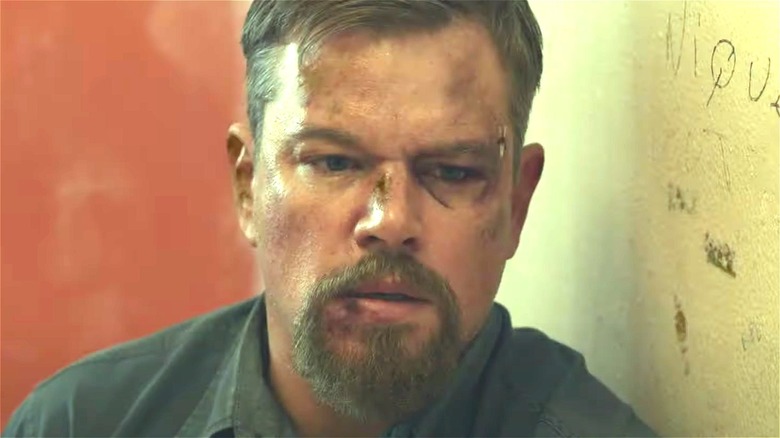 Focus Features
Director Tom McCarthy is one of the most versatile directors working today. He has no problem moving deftly from award-winning dramas like "Spotlight" to kid-friendly fare like "Timmy Failure: Mistakes Were Made." He's about to venture back into the former territory thanks to his next upcoming film, "Stillwater."
The crime drama follows an oil worker named Bill Baker (Matt Damon), who finds his world turned upside down when he discovers his estranged daughter has been falsely accused and arrested for a murder she didn't commit in France. Bill's forced to travel to a foreign land, and even though he doesn't understand the language nor the legal system, he'll do everything in his power to free his daughter. 
It sounds like a riveting thriller, and if you need another reason to see it, positive reviews poured in for the drama at the Cannes Film Festival earlier this year (via IndieWire). It comes out in theaters on July 30, but if you prefer watching intimate dramas in the comfort of your home, here's when you can check it out in a low-key way.
Expect Stillwater to be available for home viewing in the fall of 2021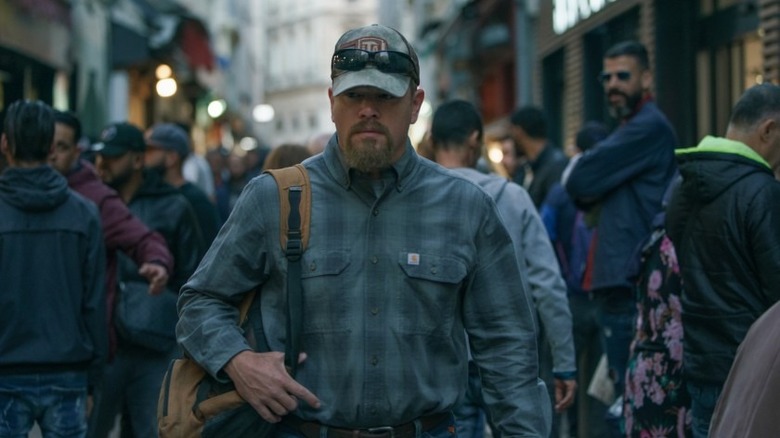 Focus Features
Unlike "Mortal Kombat" and "Black Widow," which were available in theaters and on streaming services at the same time, "Stillwater" receives an exclusive theatrical release initially. That means the only place you'll be able to see it on July 30 is at a movie theater. Based on what director McCarthy said to IndieWire, that's the perfect way to view it: "We wanted to share it with the world. It feels like the right film. It celebrates humanity and our flaws and our communities."
Still, it's understandable if you're not ready to go to a cineplex at this time. You may wonder when you'll be able to view it from the comfort of your home, and there aren't any answers to that question at the moment. There's no streaming service called "Focus Features+" right now, so there's no telling what platform it could wind up on. If anything, we would anticipate this movie being available to rent or buy digitally a couple of months after its release. Therefore, you should check Amazon Prime Video and Vudu in September or October to see if you can see it then. 
It may take more time than that for "Stillwater" to be open for home viewing, but a couple of months would be our best guess. With the reviews the movie has gotten, it could be an awards contender, so you're bound to hear more about it as 2021 comes to a close.