The Doctor Who Connection You Didn't Notice In Gunpowder Milkshake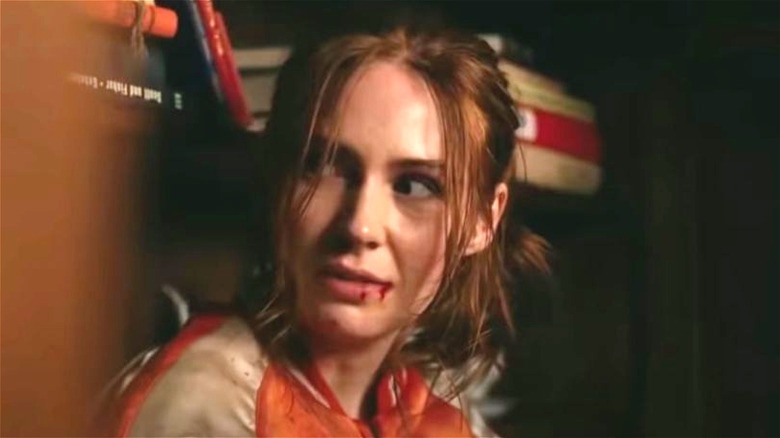 Netflix
Karen Gillan's latest starring feature is the "John Wick" meets "Atomic Blonde" film "Gunpowder Milkshake," which pits Gillan's assassin Sam against her former, all-male employers The Firm. The film is a who's who of successful women actors working today, including Lena Headey, Carla Gugino, Michelle Yeoh, and Angela Bassett.
Gillan has worked with a lot of big-name talent both in front of and behind the camera, and that means a lot of crossovers and connections between one famous franchise and another. Even among the women we named, there are major connections. Karen Gillan is famous for playing the sadistic daughter of Thanos, Nebula, in both the "Guardians of the Galaxy" movies as well as the "Avengers" films. Michelle Yeoh also appears in "Guardians of the Galaxy Vol. 2" as original Guardian Aleta Ogord. Similarly, Bassett made her MCU debut as Queen Ramonda beginning with "Black Panther" but also appeared in "Avengers: Endgame" alongside Gillan.
But the connection you almost certainly missed isn't from the franchise that's made Gillan so famous in the present but from the one that was her first big break.
When Doctor Who companions accidentally kill each other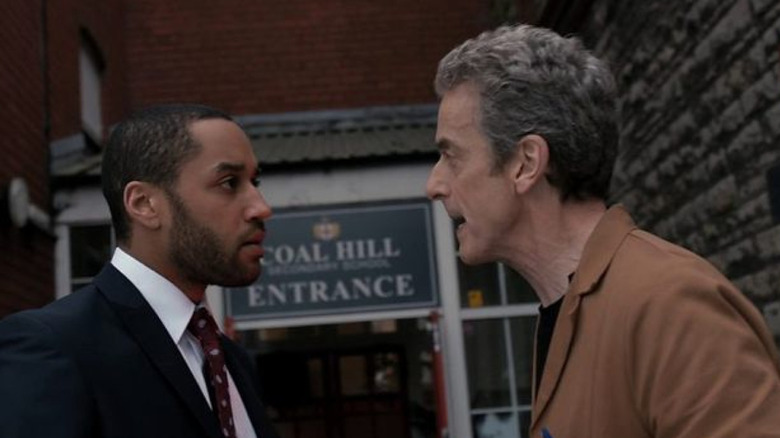 BBC Worldwide
In 2008, Karen Gillan played a blink-and-you'll-miss-her soothsayer in the "Doctor Who" episode "The Fires of Pompeii." The episode appears during the final full season of Tenth Doctor David Tennant, but it was only the beginning for Gillan. With a new Doctor in the form of actor Matt Smith entering the TARDIS in 2010, there was need of a new companion as well. For three seasons, Gillan inhabited the role of the 11th Doctor's best friend, the girl who waited, Amy Pond. The series saw Gillan play Pond from an insecure kiss-o-gram to a heroic wife and mother who sacrifices nearly everything to ensure that she can spend the rest of her life with her partner Rory Williams (Arthur Darville).
Coincidentally, the 11th Doctor's next companion Clara Oswald (Jenna Coleman) also winds up dedicating a great deal of her life and heart to trying to save the life of her partner Danny Pink (Samuel Anderson). Danny Pink, in addition to being Clara's main squeeze, is also an army veteran, a math teacher, and a man who sacrifices himself to save Earth from a conquering force of deadly Cybermen.
And, yes, Samuel Anderson is also in "Gunpowder Milkshake" — and you probably didn't even notice. In the film, Sam (Gillan) is tasked with killing someone who stole money from The Firm. That someone turns out to be David, as played by Samuel Anderson. Unfortunately, much like in "Doctor Who," Anderson's character in "Gunpowder Milkshake" dies — because Sam shoots him. On the plus side, at least Sam takes care of David's daughter Emily (Chloe Coleman). As "Doctor Who" reunions go, it's safe to say this one is just a touch bittersweet.
"Gunpowder Milkshake" is streaming on Netflix now.