Tom Hiddleston Weighs In On Which Variant Is The Superior Loki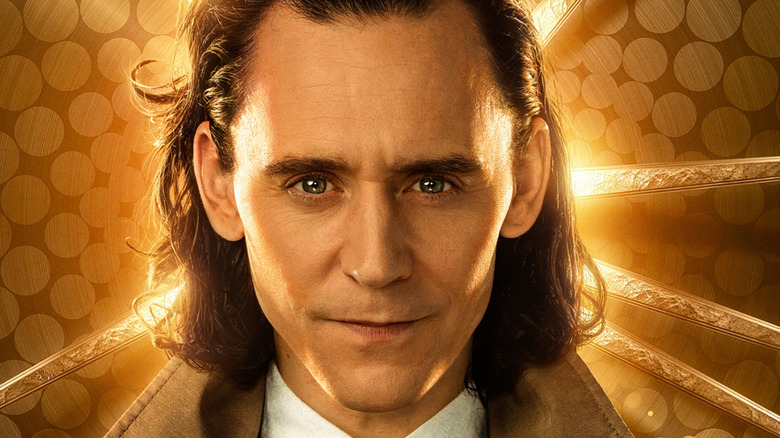 Marvel Studios/Disney+
Contains spoilers for "Loki"
It had long been suspected that viewers would meet various forms of Loki (Tom Hiddleston) from different timelines and realities in the character's self-titled Disney+ series. How many variants remained a mystery. Sylvie (Sophia Di Martino) was the first, followed by Classic Loki (Richard E. Grant), Boastful Loki (DeObia Oparei), Kid Loki (Jack Veal), and Alligator Loki. Then, a whole gaggle of Lokis showed up in Episode 5, with President Loki leading a group of aggressive, shifty Loki variants.
As the series went on, fans have discussed who their favorite Loki variant is. While hard to choose anyone other than our beloved original Loki, there definitely are some contenders in the series. Tom Hiddleston himself has weighed in on this debate, recently revealing which variant he feels is the most superior. Surprisingly, he didn't choose himself.
Tom Hiddleston thinks a fan-favorite variant is the most superior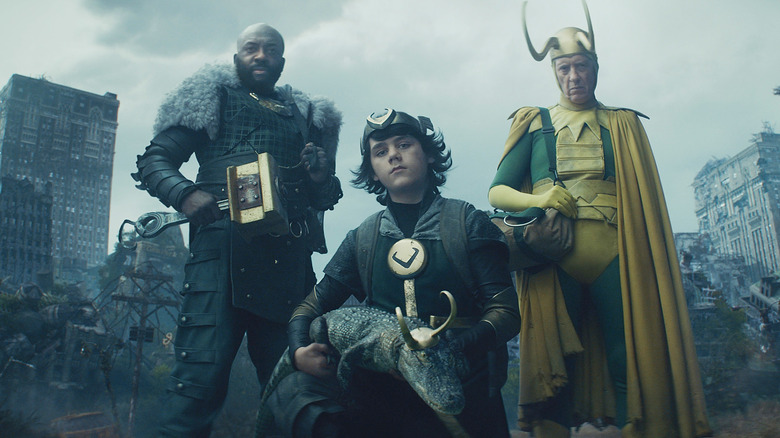 Marvel Studios/Disney+
Tom Hiddleston recently participated in a Tumblr Q&A session, during which a fan asked for his thoughts on the "who's the best Loki variant?" debate. The fan cheekily nudged him with a leading question: "Which version of Loki is the superior one, and why is it Alligator Loki?" Hiddleston laughed while reading the question aloud, then gave an expectedly hilarious response.
"Well, you know, what can I say? I've been toiling away at this character for 10 years — 11 years, going on for 11 years. And I have given everything I can only to be upstaged, perhaps inevitably, by the one true Loki, the superior Loki, which is Alligator Loki," he said. "You know, I sort of knew it was coming. I felt I was going to be substituted at some point. And I'm glad it's finally happened. Alligator Loki has arrived, and, yeah, thrown his hat down. And the rest of us simply have to get out of the way at this point."
It's hard to disagree with that rationale. Alligator Loki definitely steals the show in the post-credits of "Loki" Episode 4 and further into Episode 5. The reptile displays his ferocity during the battle in the underground lair as well, and it's truly unfortunate we don't get much more out of him in "Loki" Season 1. Now that we know there's a "Loki" Season 2, we have high hopes for seeing the superior Loki once more.