Joan Of Arc Sci-Fi Movie In The Works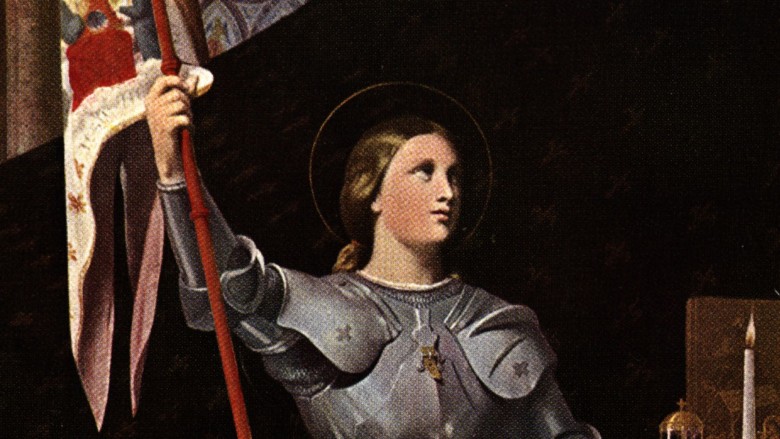 Getty Images
Today in word combinations you didn't expect to hear: Stone Village Productions is currently planning a sci-fi movie retelling of the life of Joan of Arc, the famous French fighter who was burned at the stake at age 19 after claiming to have visions of saints who helped her aid the French in their war against England.
According to Variety, the sci-fi adaptation of her life will be based on Lidia Yuknavitch's novel The Book of Joan, which places the heroine in a dictator-ruled future in which the world has been nearly destroyed due to world wars and greed. Joan, "a child-warrior who possesses a mysterious force that lives within her and communes with the earth," brings together a rebel group to fight against the dictatorship. The Book of Joan hasn't even been published yet, but it is highly anticipated. HarperCollins is set to release the novel on April 18.
"I am thrilled to bring The Book of Joan to the big screen," said Scott Steindorff of Stone Village. "Lidia has created some of the most dynamic, iconic female protagonists I have ever read and the novel couldn't be more timely."
Stone Village, which won the rights to "The Book of Joan" after a competitive auction, has also been responsible for films like The Lincoln Lawyer, Love in the Time of Cholera, and Penelope. Hopefully, the Book of Joan movie doesn't go the way of these movies that completely ignored the books they were based on.