In Sylvester Stallone's Action Career, One Movie Stands Above The Rest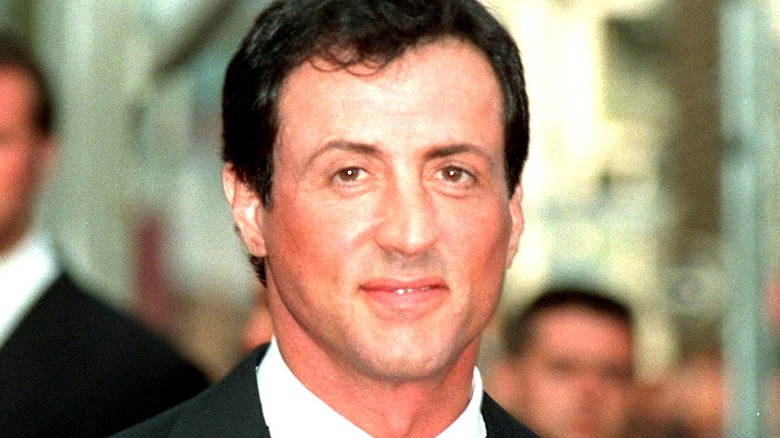 Shutterstock
Sylvester Stallone has occupied a spot on Hollywood's A-list for over four decades now, rising to prominence in the late 1970s. In that time, he has gone on to try out a variety of different roles, work with different co-stars, and explore various genres to see where his acting talents are at their strongest. From the maligned 1992 buddy cop comedy "Stop! Or My Mom Will Shoot" to the 2017 superhero ensemble flick "Guardians of the Galaxy Vol. 2," Sly hasn't ever been one to shy away from journeying out into unexplored waters.
Despite Stallone's filmography encompassing a diverse range of movies, there's no denying that his home is and forever will be the action genre. Having truly hit his stride in the 1980s, — an era where big guns and bigger muscles reigned supreme — he found himself a regular in productions that prioritized one-liners and huge explosions over deep, emotional stories. As a result, Stallone has become renowned worldwide for such favorites as "Lock Up" and "Demolition Man," as well as more recent efforts like the "The Expendables" series and "Bullet to the Head."
When looking at Sylvester Stallone's body of work in the action sphere, it's evident that not all of his ventures are on the same level. In fact, one title stands out above the rest as arguably the best of his career.
First Blood cemented Sylvester Stallone's legacy as an action star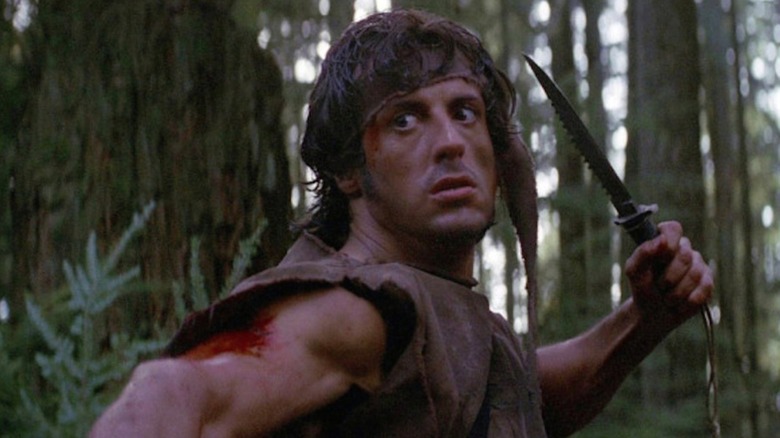 Lionsgate
Rapidly approaching the 40th anniversary of its premiere, 1982's "First Blood" still stands head and shoulders above all other Sylvester Stallone-centric action movies. Based on the novel of the same name by David Morrell, the story focuses on John J. Rambo (Stallone) — a Vietnam War veteran who had recently returned to the United States and traveled to Hope, Washington, to visit an old friend. His trip quickly turns sour when he's targeted by a local law enforcement officer, who triggers his battlefield flashbacks and kicks off an extensive cat-and-mouse game that brings with it no shortage of bloodshed.
As of this writing, "First Blood" holds an 85% fresh critical score on Rotten Tomatoes and is considered by many to be one of the most influential action films of all time. Not to mention, Stallone, alongside fellow main cast members Richard Crenna (Colonel Sam Trautman) and Brian Dennehy (Sheriff Will Teasle), received unanimous praise for their performances. With this in mind, it comes as no surprise that it made just above $125 million at the box office, which is an impressive number in comparison to its $15 million budget.
It's plain to see that "First Blood" was a critical and financial hit, but that's true of a good amount of Sylvester Stallones action flicks. What makes this one so special? Well, let's see what the movie itself brings to the table — audience response, overall cast performance, and worldwide gross aside.
First Blood masterfully combines action and real-world commentary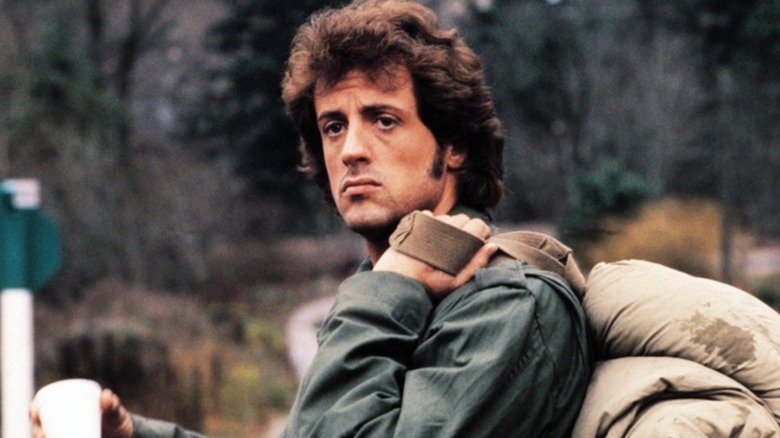 Lionsgate
"First Blood" has built a reputation on being an action movie, but it doesn't necessarily fit our 2021 expectations as one. Yes, there are a handful of chase sequences, gunfights, and a third act that sees Rambo wreak havoc on a small town — all scenes that are incredibly well done. However, it's not so much the action-packed moments that make "First Blood" so special, but rather the drama and real-world themes that tie them all together.
At its core, "First Blood" is an analysis of American attitudes toward Vietnam veterans as the war neared its end. Among the people, the prevailing consensus was that continued US intervention was both immoral and unnecessary. This mounting animosity fell onto the shoulders of those who served, resulting in many misdirecting their anger at the surviving GIs who were told they were fighting for a just cause. This friction provided the basis for John Rambo's conflict with Sherriff Teasle, in tandem with the latter's general distrust of outsiders.
Additionally, "First Blood" is a harrowing glimpse into the effects of extreme war-induced post-traumatic stress disorder. The story kicks into high gear once Rambo has his first Vietnam flashback and reverts to the tense, survivalist mindset that kept him alive overseas. According to author David Morrell, he based the character on decorated World War II vet Audie Murphy and the PTSD he suffered after leaving the warzone. Though the term wasn't common knowledge when he penned "First Blood," Morrell feels it's very much "a portrait of someone with PTSD" (via Digital Spy) all the same.
If you're a Sylvester Stallone fan and have never seen "First Blood," it's worth your time to give it a watch ASAP. Not only is it a thrilling cinematic work, but the strong on-screen performances, sharp commentary on the post-Vietnam era, and advocacy for proper mental health treatment make it a cut above the rest.